By Maud Ravier
Creating an areola for the breast using 3D pigmentation is the final stage in post-cancer breast reconstruction. But it is certainly one of the most important, as it gives women back  a vital part of their femininity, one that is essential for their psychological reconstruction.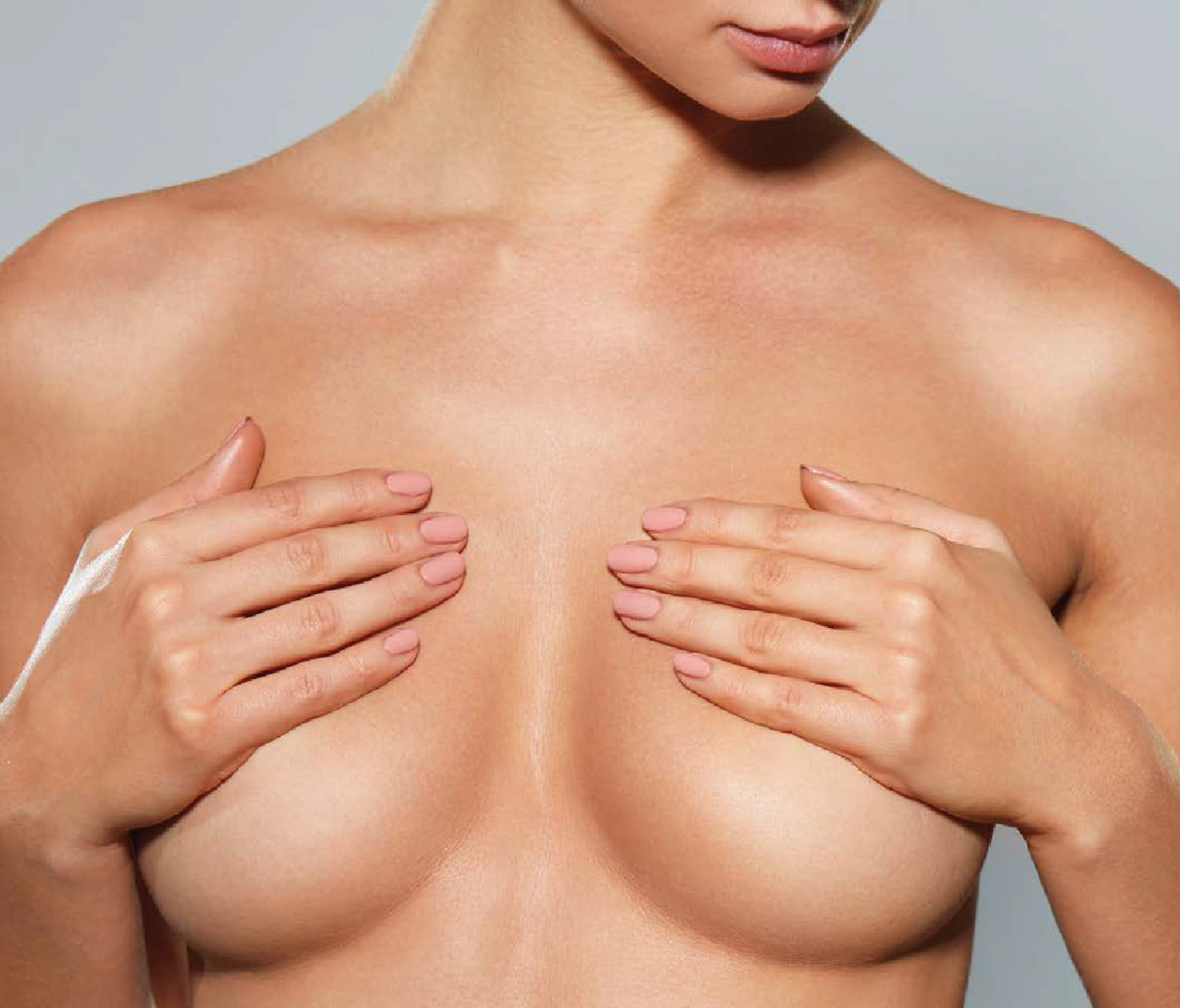 Though breast cancer – which is sadly the most common cancer in women, with 58,000 new cases reported in France in 2018* – often brings to mind the treatments involved, we still do not really consider the after-effects of surgery. However, this is a primordial phase of reconstruction: reconciliating the patient with their body and their femininity, which allows them to have a serene and balanced social life.
From reconstructing the areolas, creating eyelashes and eyebrows and even reducing post-operative scars, Maud Ravier, a pioneer in dermo-aesthetics, has created LIFE REPAIR: a palette of corrective dermo-aesthetic techniques that are used to reconstruct a woman's body post-surgery.
*Source: Francim
Post-cancer breast reconstruction using colour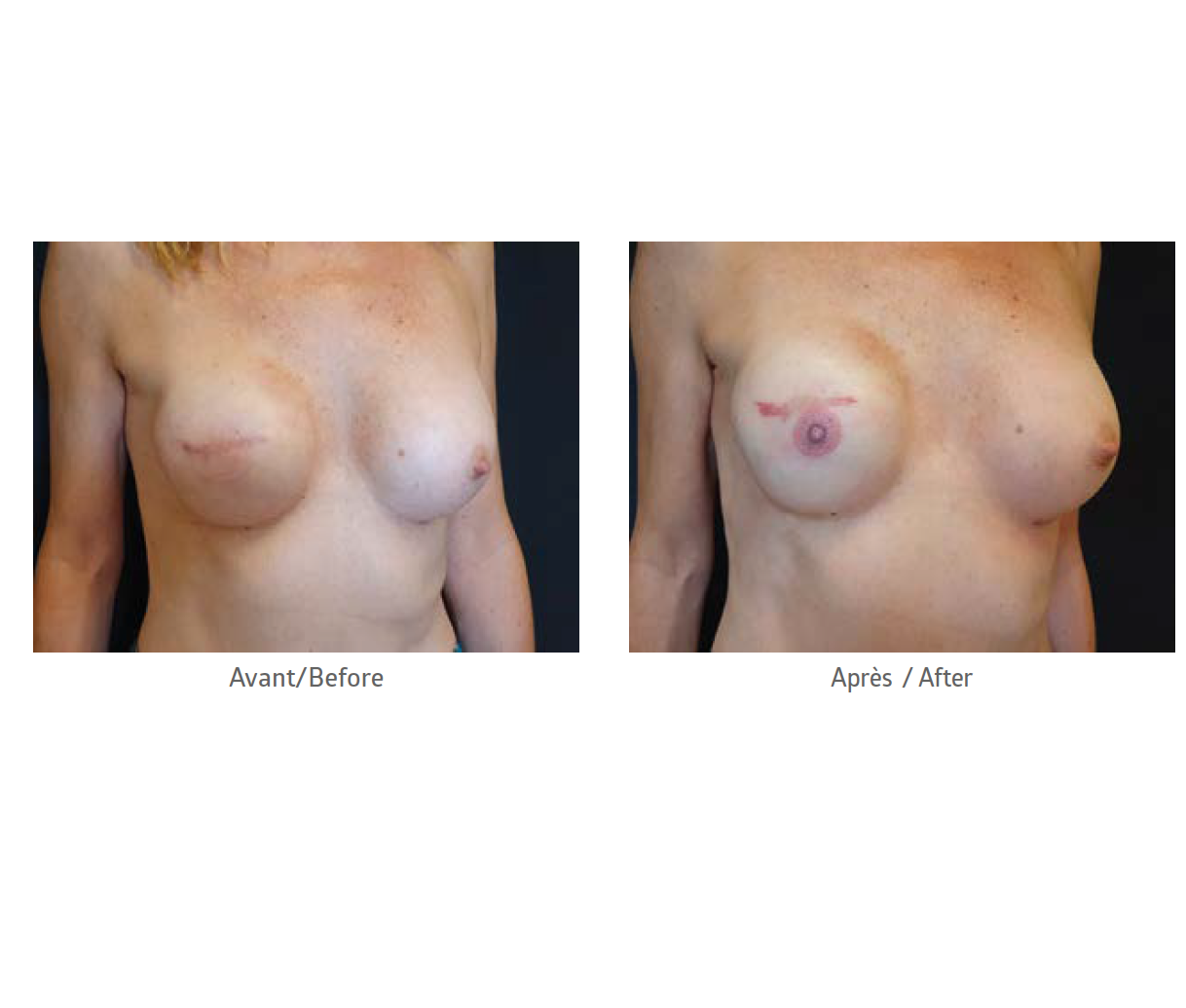 The aim of Life Repair is to help "repair" and beautify the skin, thanks to various corrective pigmentation techniques, which may or may not involve organic colour pigments. Whether it involves recreating the areolas, creating trompe l'oeil eyebrows and eyelashes, or softening and reducing post-operative scars, Life Repair steps in at various stages of the patient's illness with one objective: to preserve and/or rebuild their self-esteem.
CE IIb certified pigments for optimum safety
When we are working on damaged skin or skin that has been weakened by treatments or operations, the choice of pigments should not be taken lightly. It is best to go for very high quality organic pigments, such as those from German brand AMIEA, who have developed a very comprehensive range of pigments specifically for the areolas. Sterilised with Gamma rays, these pigments are dermatologically tested, vegan, preservative-free, and free from toxic pigments, heavy metals and other aromatic amines.
Pigmentation,   tattoos:   what's   the   difference?
A number of tattoo artists invite women who have had a mastectomy to "cover up" the area with an artistic tattoo or draw on an areola in 3D. But, how is that different to 3D pigmentation? Though the task of recreating an areola is the same, the materials and pigments used are very different. Where a standard tattoo machine goes into the deep dermal layers, a dermograph only reaches the superficial layer of the epidermis. This makes the technique less aggressive, which is important since the skin is more fragile, namely after radiotherapy. Furthermore, the pigments used are organic, which means that their colour will not change and, above all, that they do not contain any toxic ingredients. They are single-use, disposable and sterile, which is not the case for tattoo ink, which usually comes in 30 or 40ml bottles. This is a real safety guarantee!
Recreating the areolas with 3D pigmentation
3D pigmentation involves implanting minute amounts of multiple colour pigments into the superficial layer of the epidermis. The colours are carefully selected to create a trompe l'oeil image of an areola. A real technical skill, 3D pigmentation is only performed by trained professionals, and 3D pigmentation is an essential step in the physical and psychological reconstruction of women who have had a mastectomy: it enables them to accept their new body and recover their femininity, which they often lose during treatment. In practice, we recommend waiting several months after breast reconstruction, which is generally carried out a year after ablation. But, more and more surgeons are recommending immediate reconstruction after ablation, since breast reconstruction boasts proven physical and psychological benefits.
As soon as pigmentation can be carried out, the patient has a first appointment with the specialist tattoo artist to discuss the procedure and put together an idea of what the areola will look like. Then it is time for the big day, which is often very emotional for the patient, since the results are extremely realistic. A first touch-up session is scheduled around a month and a half after the session, then we recommend having a touch up every 3 to 4 years, since the corrective pigmentation is not permanent.
When is the best time to have it done?
There is not really a best time to have areola pigmentation done. However, certain factors need taking into account in order to achieve optimum results. We recommend keeping the area out of the sun and refraining from sun beds for a month before and a month after treatment. The treatment area must be healthy and free from any lesions. After pigmentation, it is better to avoid any prolonged immersion in water and avoid exfoliating the area so as not to aggravate the pigmented skin and to promote healing.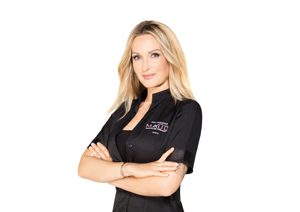 A graduate of Elysées Marbeuf college, Maud Ravier, a highly committed expert, wasted no time in learning about special effects and hyperrealism at the best make-up academies. In 2000, she became interested in permanent make-up, a field she rapidly revolutionised. Having created exclusive new techniques, she has since used her expertise to the benefit of lasting beauty, training and a cause that she holds dear: socio-aesthetics..