Bringing you visitors from more than 100 countries and a gathering point for thousands of beauty products from across the world. Come explore and experience special events at China Beauty Expo, from 18-20 May 2016!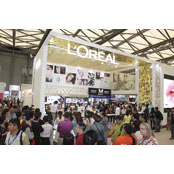 – Conference for Aesthetical Medical beauty (partnering with Anti Age Magazine). During the 2016 Professional beauty & anti-­‐age conference, ANTI AGE Magazine will host  four conferences about aesthetic medicine and anti-­‐aging, with the participation of international experts. These conferences will enable those present to better understand the new techniques and innovative treatments available on the market.
– Beyond Beauty Trends. A conference program specially designed to explore the upcoming beauty trends in the world. In 2016, China Beauty Expo will dedicate 2 full days to beauty trends from Europe, USA and Asia. We will tell about make-up color, trends in hair and fragrances to meet different vision of beauty from consumers.
Conference speakers from: Cinquième Sences (France), Centdegres (France), Information & Inspiration (France), Martine Leherpeur (France), Firmenich (Swiss) , Beautystreams (USA) ,  Estetica (Italy), Mintel (UK) and VELVET (France)
– Business Meetings Asia 2016. 2016 will see the rapid rise of imported brands and products. In addition to the wide range of traditional conferences, congresses and summits available at CBE, there will also be exciting show features designed for international brands and imported products.  Three business meetings will be held for international, European and Korean brands.  According to participants' needs and requirements, selected exhibitors and VIP buyers will get together for focused B2B business meetings in the comfort of a designated meeting space.