The country's most seductive spot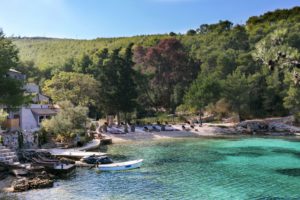 Somewhere off the coast of Croatia, Hvar Island has a lovely surprise for travellers searching for authenticity. Hidden from view and away from the bustle everywhere else on the island, an unbelievable place is discovered, which winds down to a cove. A little architectural gem in a green oasis, Little Green Bay is an aged building which has been fully restored in a contemporary style.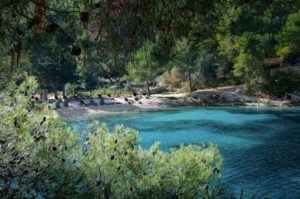 Opening onto the outside and bathed with beautiful light, its fifteen rooms offer views over the Adriatic or the aromatic gardens. When you want to be lazy, you can relax in the Little Spa or on the beach below. You can also choose from the numerous activities that Hvar Island offers. And, at sunset, the evenings are tinged with romanticism, and you can admire the views from a pontoon or out on a boat.
6 uvala Lozna 21450 Hvar Croatia
Tel. +385 99 6034693