The Mediterranean as far as the eye can see.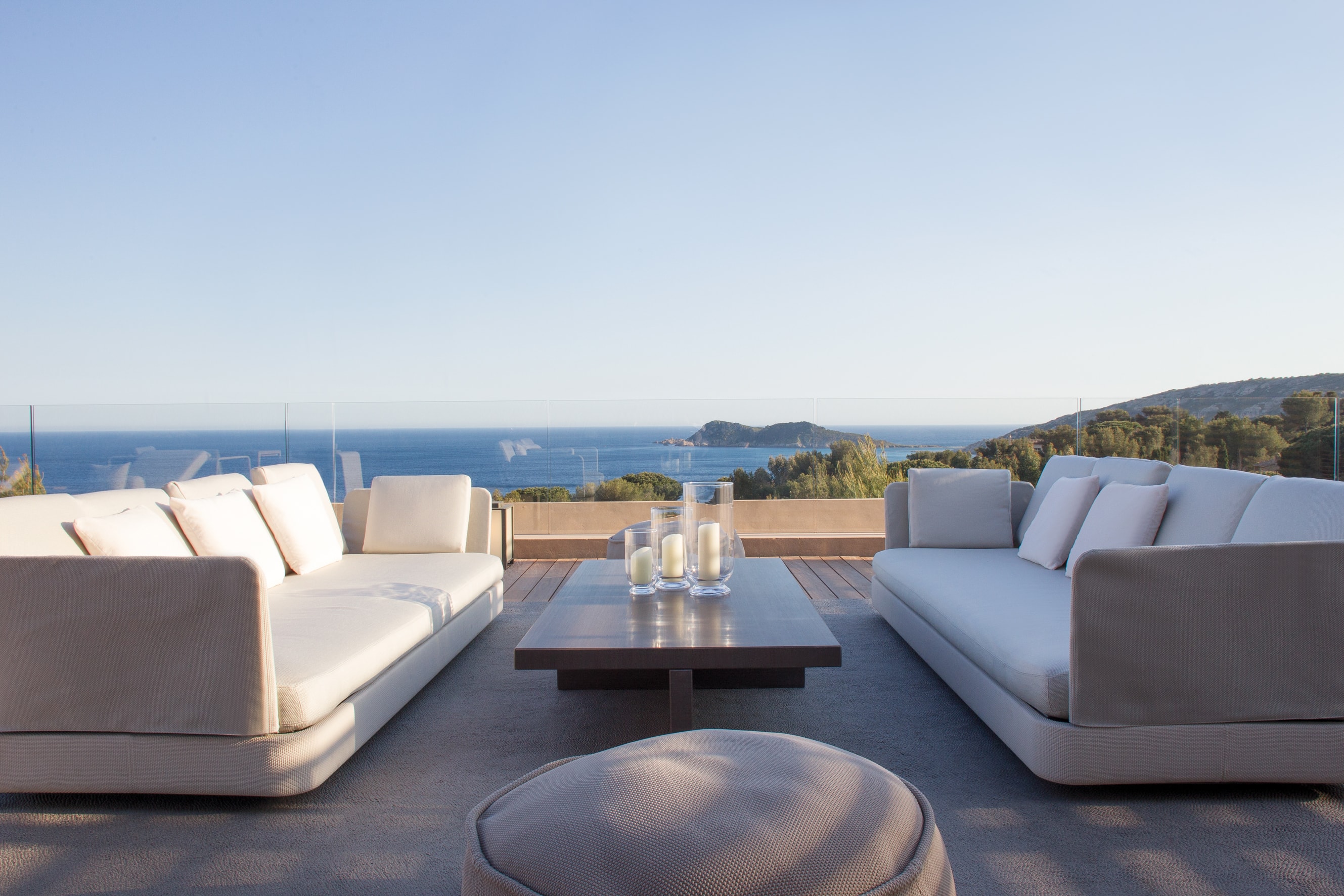 Here, all corners lead to the ocean, thanks to the expert eye of architect Jean-Michel Wilmotte, who created a modern vessel to ensure that the sea is ever-present in your private bubble. Choose from 28 bedrooms and 19 suites, measuring 45 to 100m2, all with a terrace or garden, and make use of the 800m2 spa and 11 treatment booths. The "La Voile" restaurant, managed by chef Eric Canino, even has a Michelin star. Finally, 12 villas are available for rental.
If the stunning views do not manage to get you to switch off fully, the spa's sensory atmosphere, with its indoor pool, steam room and gym, should help. Two exclusive packages are available: the Nescens Better Aging Experience and the Nescens Boot Camp.
---
LA RESERVE RAMATUELLE HOTEL, SPA AND VILLAS
Chemin de la Quessine, 83350 Ramatuelle
Tel.: +33 (0)4 94 44 94 44