By Doctor Olivier Claude
In the last few years, we have seen a growing demand for leg-beautifying treatments. Before, there were no simple and effective treatments for this area. Today, however, new fat treatment techniques have enabled us to provide an effective solution with easily-reproducible results by combining liposuction with fat transfers in order to reshape the legs.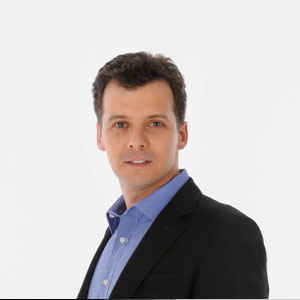 The go-to technique
Liposuction was developed nearly 30 years ago by French Doctors Illouz and Fournier. Numerous laser, ultrasound and radiofrequency lipolysis machines are now available to practitioners. These devices are undoubtedly the future, but for the moment they should be considered more for their ability to complement the actions of classic liposuction. Thanks to recent technical fine-tuning, liposuction is still the go-to technique for reshaping the figure. The use of thinner and more efficient cannulas to carry out circumferential liposuction enables us to achieve natural-looking results, guaranteeing centripetal skin retraction. This aspect is particularly important on the legs.
Liposuction enables us to permanently remove steatomeries on the ankles, which can give the appearance of "tree trunk legs". A steatomery is a deep, localised fat store which cannot be reduced through diet and/or physical exercise.
The theory behind liposuction
Liposuction involves introducing blunt-tipped cannulas into small incisions (3mm) and sucking out the fat lobules without damaging the surrounding tissue. Since these adipocytes do not have the ability to re-multiply, they will never come back.
The latest generation of cannulas enable us to carry out superficial liposuction without affecting the tissue that lies just underneath, an aspect which is vital when treating the calf area.
Types of treatment
There are two main types of treatment to reshape the upper calf area: silicone implants and injections of autologous fat coupled with liposuction. Silicone implants run the risk of being visible and noticeable to the touch, and are therefore little used. Furthermore, they only correct the aesthetic appearance of the upper posterior part of the calf. Fat injections, on the other hand, can be placed precisely where they are needed.
This new tool was developed properly in North America by Sydney Coleman, with techniques designed to help us achieve long-lasting and easily-reproducible results. The non-traumatic manipulation of fat is the key to its success: at every stage (extraction, purification and reinjection), a minimum amount of damage must be made in order to ensure optimum adipocyte survival rate. The technique was quickly adopted and improved, which has led to it being used to treat a wide range of indications. The main development in the last few years has been to use much finer cannulas in order to improve the survival rate of the transplanted adipocytes. Similarly, we now use much gentler purification techniques (low speed centrifugation) which optimises the viability of the adipocytes and produces more fluid fat. This in turn enables us to carry out more accurate and less damaging fat transfers on the calf, which is a particularly adhesive and vascular area.
Liposuction of the ankles, possibly combined with the redefinition of the calves using fat transfers, is the go-to technique for reshaping the legs. The new, shapelier legs breathe life into the whole figure, making it look more lightweight and dynamic.
What about anaesthetic?
A general anaesthetic or epidural is required. The procedure usually takes between 30 and 90 minutes.
What are the after-effects?
The after-effects are not too painful and only require out-patient admittance or a maximum of 24 hours in hospital.
How much does it cost?
It costs between 3,000 and 6,000 Euros to reshape the legs.
Doctor Olivier Claude
Plastic, Reconstructive and Cosmetic Surgeon, D.E.S.C. medical specialisation diploma, diploma from the French College of Plastic Reconstructive and Cosmetic Surgery. Assistant professor at Yaremchuk Plastic Surgery – Harvard, Boston, USA, Fellowship Plastic Surgery Laboratory – Harvard, Boston, USA.