A GOLDEN ANTI-AGEING OPPORTUNITY!
Article co-authored by DR. EMMENEGGER and DR. WALDBURGER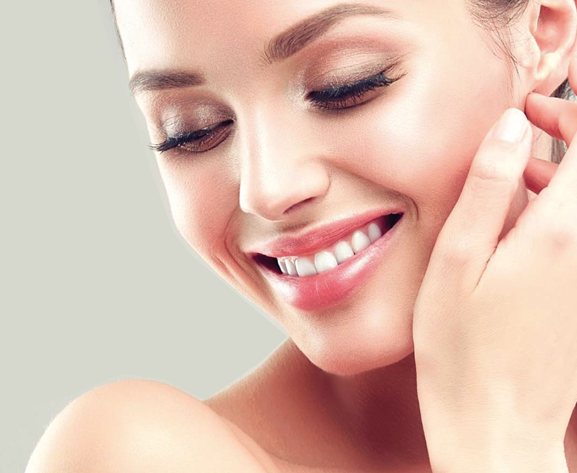 Take a glance in the mirror. You might believe yourself to be alone, but that is in fact far from the truth. Your body is home to trillions of microbes, with which it shares a highly complex relationship. Microbial flora was never thought to play a significant role in our physical and mental well-being. However, the evolution of genetic sequencing technologies has provided invaluable insights into the impact of the microbiome on our immune system, emotions and weight as well as on skin disorders and the aging process.
Clinic Lémanic harnesses the latest discoveries in the fields of genetics, nutrigenomics, biology and medicine to develop anti-aging programmes as well as programmes for the detoxification and treatment of the skin that are completely bespoke and range from the simple to the complex. It is, for example, in many cases possible to treat acne using methods that are less invasive than conventional dermatological interventions. The direct application of specific strains of bacteria to the skin may efficiently complement a patient's treatment programme. Simultaneously, balancing the intestinal microbiota (that is, all the micro-organisms populating the microbiome) can produce miraculous results and often allows patients to avoid oral antibiotics and their attendant side-effects.
Similarly, excellent results are obtained in the treatment of certain inflammatory facial eruptions such as rosacea and periorificial dermatitis. What is being referred to here is an integrated approach, one which aims to address visible symptoms while at the same time regulating a dysfunction of internal origin. In using this type of approach, it becomes a great deal easier to improve and maintain the condition of the skin (boost radiance, even out complexion, correct pigmentation and so forth) once its microbiome has been rebalanced.
Restoring a healthy balance to the microbiome can have a significant impact on the overall health of patients and, consequently, on their qua- lity of life. Our patients value and play an active role in our personalised, multidisciplinary and more natural approach, the results of which are consistently enjoyed.
Dr Véronique Emmenegger
Doctor of medicine. Double specialist qualification from the FMH (Swiss Medical Association) in Clinical Dermatology, Venereology, Allergology and Immunology. In 1998, she co-founded the Clinic Lémanic in Lausanne, Switzerland – a clinic dedicated to anti-aging, skin health and beauty – where she has been Medical Director for 20 years. Winner of several international awards, including the IIPP Prize for Merit for the Development of Technology in Aesthetic Medicine at the UNESCO in Paris..