The COMO Shambhala Estate offers wellness retreats that combine a holistic approach to health, ultra-modern facilities and accommodation in a luxury villa.
The estate, located just to the north of Ubud, is truly exceptional: a veritable enclave within the jungle, complete with a river and sun-drenched jungle clearings. Yoga, Pilates and tai-chi specialists provide inspiration and regeneration, in collaboration with experienced mountain biking, hiking, climbing, rowing, rafting and outdoor fitness instructors. Asian therapies and healthy cuisine are just part of the energy-boosting programmes created according to the guests' individual needs.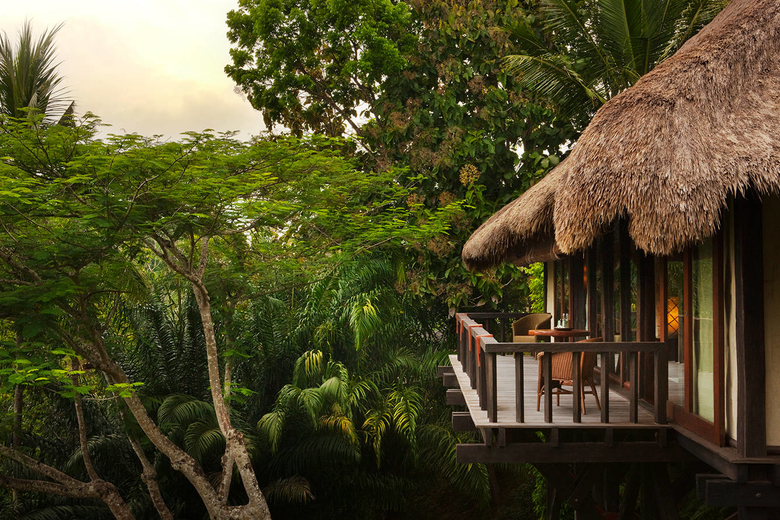 5 Residences: The centre boasts a selection of individual rooms and suites in its residences, meaning that guests can share certain facilities (such as the swimming pool) while maintaining a level of privacy. The residences are perfectly suited to families or groups of friends, who can reserve the whole building.
The five residences, each of which has four or five suites and a large swimming pool, blend perfectly into the natural environment and are characterised by the local building style. The vast lounges are ideal for indoor relaxation and the office can be transformed into a private treatment room, library or an extra bedroom.
4 Private Villas: The four private villas have either two or three bedrooms, a lounge and a private swimming pool. They were designed by architect Cheong Yew Kuan in collaboration with interior designer Koichiro Ikebuchi. Their décor is more modern than the residences.
5 Retreat Villas: The modern and elegant one-bedroom retreat villas are ideal for prolonging your stay with a treatment. They include a private treatment room (for couples) and a swimming pool. They are located near to Ojas, one of the centre's main health areas which is equipped for practising yoga.
The two-bedroom Retreat Villa Duplexes are located by the tennis court and have a private swimming pool and large lounge/dining room. Their outdoor terrace looks out onto the forest. The second bedroom is on the ground floor with a separate entrance.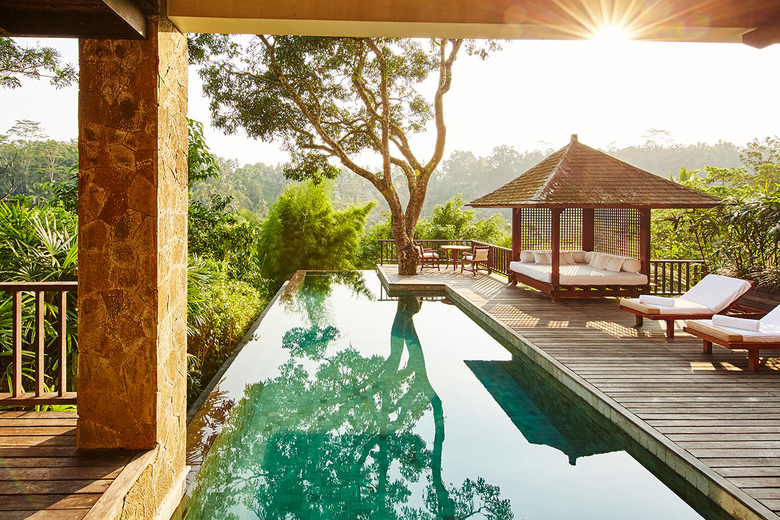 More than 20 Asian-inspired holistic treatments, developed by COMO Shambhala. More than 8 specialities, including Ayurveda, acupuncture, reflexology, yoga, Pilates, tai chi, hydrotherapy, nutrition and psychological advice.
The Estate is a beautiful area filled with silence, where guests can find the energy to make fundamental decisions that could transform their life.
COMO Shambhala Estate P.O. Box 54 Ubud Gianyar 80571
Tel: +62 361 978 888