"Le Forges Hôtel" by Serge Trigano in Forges les Eaux.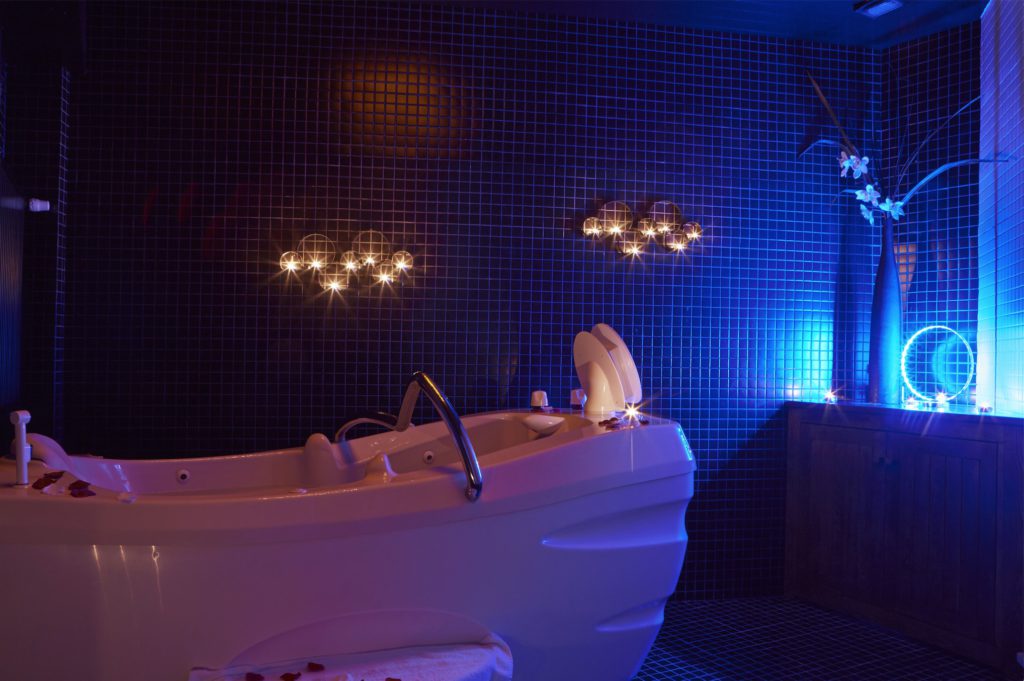 Located an hour and a half from Paris, just 35 minutes from Rouen and 45 minutes from the coast, the Forges les Eaux in the Pays de Bray is bursting with historical treasures and offers a wealth of hiking and cycling itineraries that wind through unique landscapes, made up of pastures and forest-lined vales. A number of organic farmers have cropped up in the area, in a bid to revive and pass on the neglected savoir-faire.
Forges les Eaux was a highly popular seaside resort in the 17th century, thanks to the properties of its ferruginous water, and Queen Anne of Austria – accompanied by her husband, King Louis XIII and Cardinal Richelieu – even spent time there, bringing a large part of their court with them.
These "water-drinkers" stayed for three weeks, the idea being that the queen, who was having trouble falling pregnant, would recover her health and vigour thanks to the "miraculous" waters of the Forges, and would finally give the king an heir…something she finally managed to do, some five years later, with the birth of the flamboyant Louis XIV! From then on, the sources would forever be marked by this royal visit, and became aptly known as "La Reinette", "La Royale", and "La Cardinal".  This anecdote made the town stand out and, though its sources are no longer exploited, the old-fashioned charm of this seaside town remains. Other famous names are known to have visited too (Marquess of Sévigné, Saint Simon, Marivaux, Napoleon etc.).
After the revolution, the bourgeoisie took over, and during the 19th century, medicine made huge advances. Consequently, hygiene standards changed, and the sources were sealed off. But the resort was reborn in 1840 with the construction of the first casino and thermal establishment.
In the 1980s, the town's renown incited the Partouche Group to open a casino, at the same time as the Trigano Group opened a 4-star hotel and 700m2 spa just opposite, in the heart of a magnificent tree-lined park.
The spa, a place dedicated to calm and relaxation, boasts brand-new facilities, an indoor swimming pool, jacuzzi and steam room, and its staff are trained to perform a wide range of massage techniques and beauty treatments.
Added extra: A physiotherapist and sports coach are on hand to offer personalised relaxation or yoga stretching lessons, according to guests' requirements. 
By Nathalie Jouault.
---
FORGESHOTEL
Avenue des Sources – 76440 Forges-Les-Eaux
Tel.: +33 2 32 89 50 57 Fax: +33 2 32 89 50 49