A deluxe wellness break in the 5-star Bourgtheroulde Hotel, a jewel from the Renaissance located in the heart of the historic town of Rouen.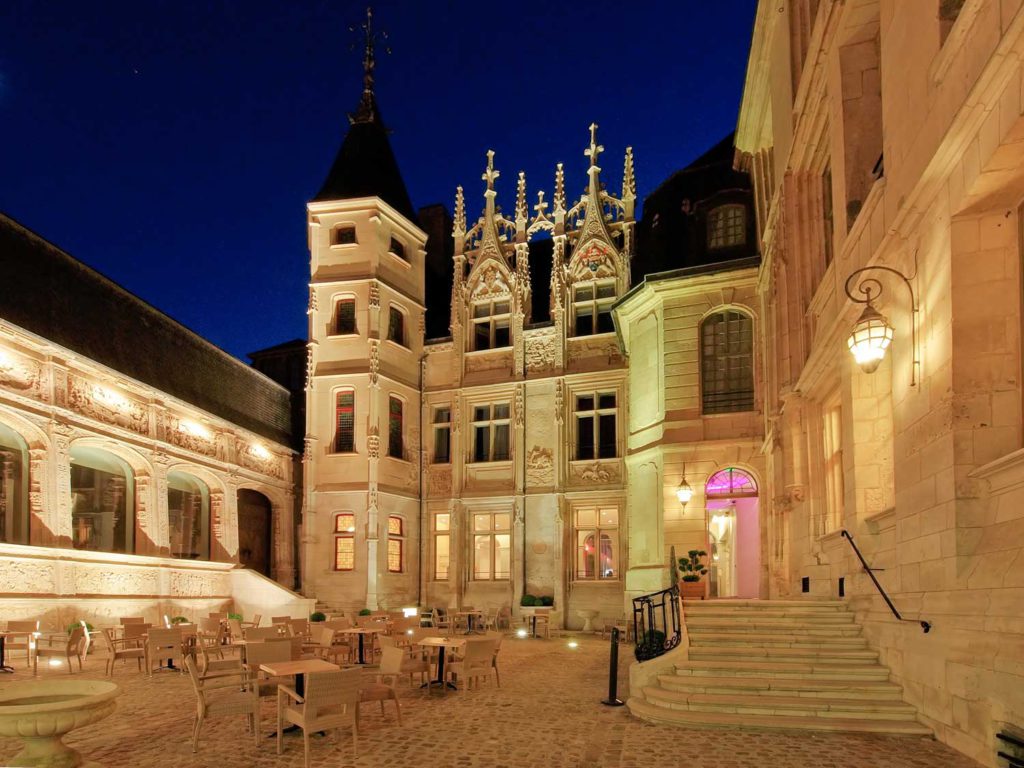 Blending the authenticity and charm of a majestic 16th-century site with the comfort of a 5-star, modern and chic designer hotel, the Bourgtheroulde houses 78 luxury bedrooms and suites in the heart of this lively town of 100 steeples.
L'Hôtel de Bourgtheroulde is very well-known, thanks to the vision of its director, who did not want this imposing site to become an "impenetrable fortress". Everything has been carefully thought-out to ensure that this magical venue is kept alive, and it has been a great success, with jazz concerts every Friday evening, modern artists exhibiting their work, and theme nights. The hotel is very "outward-looking", something that is often lacking in luxury hotels, while staying peaceful and quiet for those guests who wish.
This exceptional establishment offers so many possibilities, such as walking tours around Rouen, where you can lose yourself in the history of the medieval streets, or magical moments of pure relaxation in the Bourgtheroulde Hotel's Drap d'Or spa.
Right from the outset, the swimming pool sets the tone for the spa.
The soft light from the coloured LEDs around the pool invite you down the first step towards relaxation. Five treatment booths, including one couple's booth, perpetuate the spa's cosy and harmonious atmosphere, and the attentive staff are qualified in a wide range of massage techniques and treatments.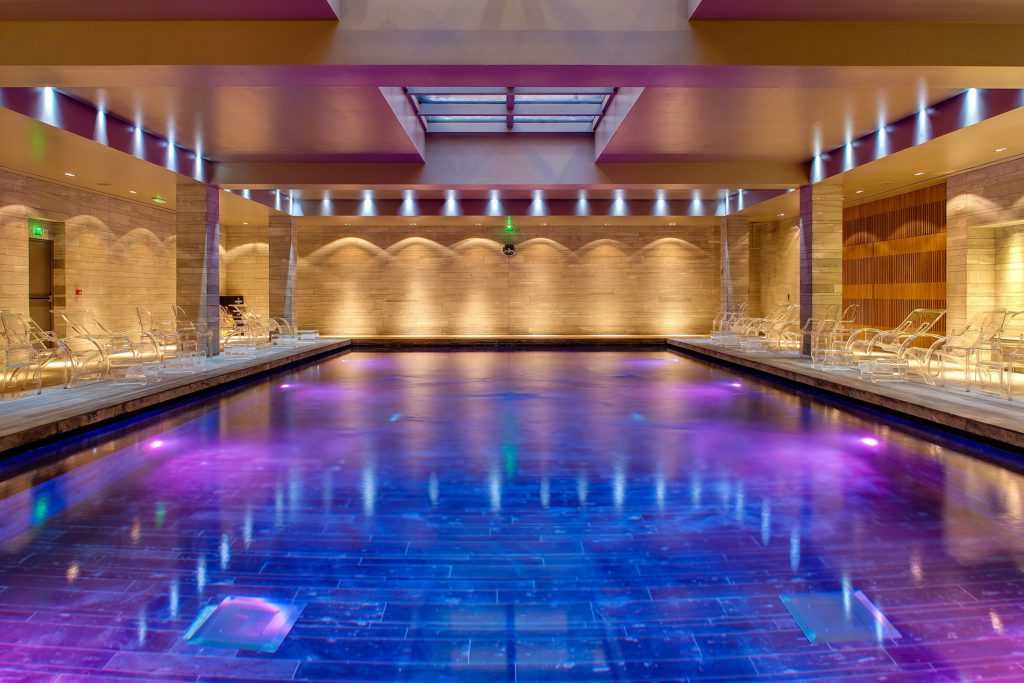 Added extra: The exceptional indoor swimming pool, complete with counter current, and the 5-star quality of the spa and hotel services.
A steam room, sauna and gym complete the facilities in this 700m2 spa.
New facials are also available, such as the Cinetic Lift Expert Carita, which plumps the skin and really optimises the treatment's benefits for a kind of non-surgical lift! Exfoliation treatments using black soap and Nepalese tea are matched with face and body massages, such as the unforgettable Ayurvedic massage (1 hr), which is preceded by a lovely foot bath. The spa's signature "Cruise" treatments offer complete relaxation, such as the "Serenity Cruise", made up of an Aromaplastie facial radiance treatment, fruit seed exfoliation and a personalised massage (2 hrs 15). The spa uses prestigious brands such as Carita, Thémaé, Les Cinq Mondes and Décléor for its treatments.
We love: Normandy's timeless charm.
By Nathalie Jouault.
---
HÔTEL SPA DE BOURGTHEROULDE
15 place de la Pucelle – Rouen – France
Tel +33 (0)2 35 14 50 70 / Tel +33 (0)2 35 14 50 60