An at-home peel.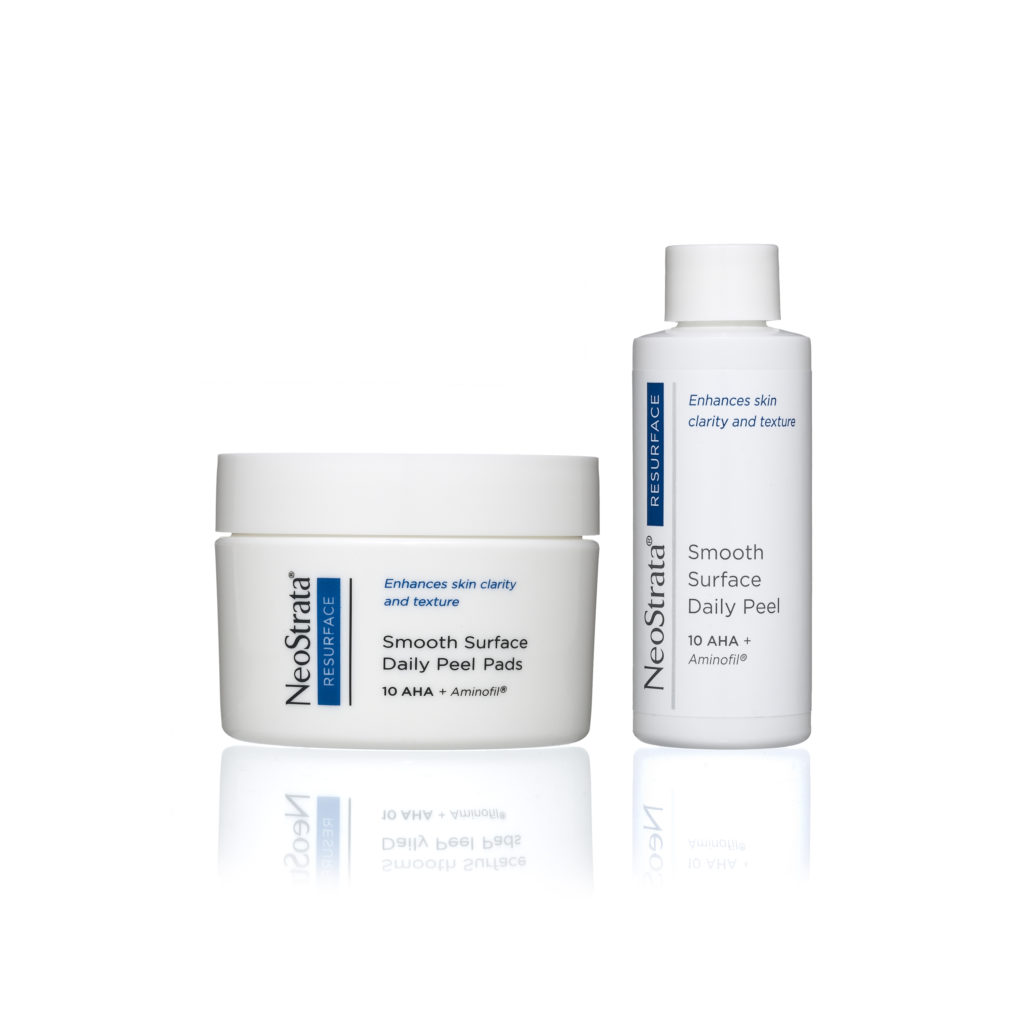 NEOSTRATA® has developed a product that slows down the effects of aging and breathes life into your skin with a touch of aesthetic medicine: SMOOTH SURFACE DAILY PEEL 10 AHA + AMINOFIL ®.
This new generation of enzyme peels combine gentleness, ease-of-use, and dermatological efficacy to infuse the skin with radiance and smooth fine lines and wrinkles. The complexion looks fresher, more luminous and more even. It will make you look ten years younger!
---
A brand prescribed by dermatologists.
€61.90 for a 36ml tube and 36 cotton pads.
Website: neostrata.ca