By adding powerful antioxidants and glycation breakers to an SPF 50+ high-protection sun cream enriched with anti-UVAs, SUN BREAKER protects the skin from the primary risks of sun exposure: photo-aging, sun sensitivity and dark spots.
A must-have product for people who want to protect their skin from the sun's harmful rays.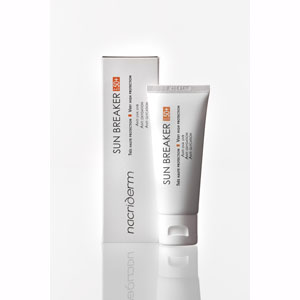 Fluid, invisible and non-greasy texture. Water resistant. Anti-aging sun protection. Reinforced with anti-UVAs, antioxidants and glycation breakers. www.agebreaker-store.com.
Use alongside AGE BREAKER, the leading glycation breaker food supplement