New-generation infratherapy.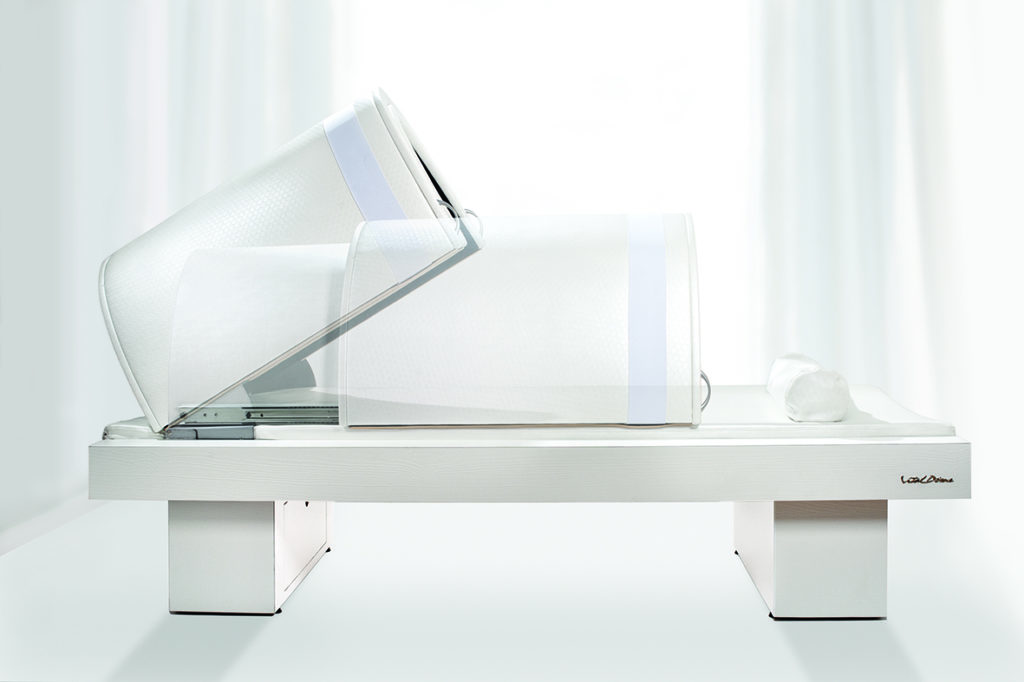 Vital Dome's effective – ness is down to four processes triggered by infrathe – rapy: regeneration, oxygenation, deep transpiration and a boosted circulation. By causing slight hyperther – mia, this technology triggers deep transpiration in the hypodermis, made up of an average of 80% water and 20% fat, toxins, harmful substances and traces of heavy metals, just like during intense exercise.
A 40-minute session is the equivalent of 45 minutes of cardio training in terms of energy expenditure. Carried out in sessions, priced at €39.
List of centres at: www.vitaltech-france.com