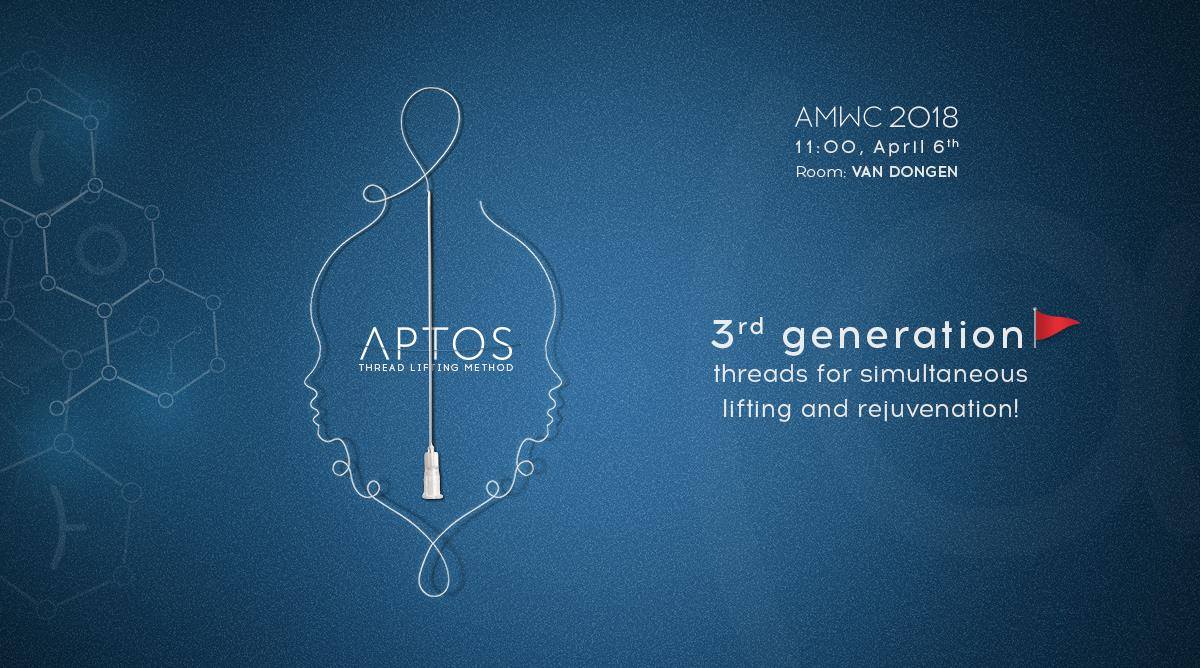 If you are a specialist of any qualification, who works in the aesthetic medicine field and tries to be up to date with the latest information and development of the field – you must be here.
Since 1996, when the first barbed thread has been invented by the author of thread lifting Dr. Marlen Sulamanidze, the field of lifting soft tissues by threads has been dramatically changed.
From non-absorbable to absorbable, from sharp needles to soft and blunt tip cannulas, from large to nano and from bi to multidirectional threads every product was the device of lifting.
The rejuvenation effect was not always as effective as the expectation of patients.
This was always a challenge for us – as for the pioneers of the thread lifting!
On April 6th, 11:00, on AMWC, room Van Dongen you will be the first who will see and learn about the 3rd generation of Aptos threads that will change the entire field of Aesthetic Medicine once again.
More info : facebook.com