32 brands, products or treatments to make you even more beautiful! 
Here a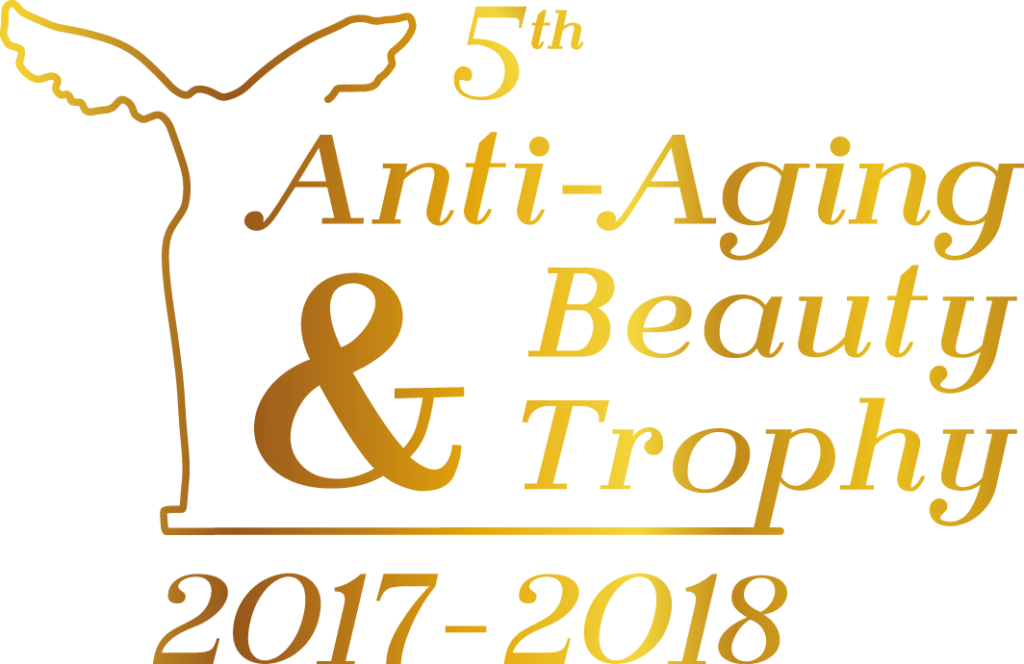 re our winners for the 5th edition of the Anti-Aging and Beauty Trophy. Products, treatments and clinical cases are rated by health professionals, journalists from specialist press, and the general public, including Anti Age Magazine.
Dermal Fillers
Teosyal®Rha4, Teoxane Laboratories. 
Benefiting from the latest "Preserved Network" technology by TEOXANE Laboratories, RHA 4 is made of high molecular weight HA and an optimised degree of crosslinking for unparalleled rheological properties. At the same time highly stretchable and resistant, RHA 4 is adapted to super facial subcutaneous injections where other volumisers usually need to be placed at the deepest layer, preperiosteum. By filling superficial fat compartments, RHA 4 provides soft volume enhancement while preserving facial dynamism and expressiveness.
Skin Enhancement
Xela Rederm, Institute Hyalual. 
A product that redermalises your skin to improve skin quality, treat dyschromia and prevent inflammation. Redermalisation protects the skin by minimising damage from in inflammation and oxidation, preventing chronic inflammation and correcting the signs of aging while helping reduce hyperpigmentation.
Aesthetic devices
X3Dose Unit Dose Injector, TSK Laboratory 
This disposable BTX injector, 3Dose Unit Dose Injector, with a patented clicker system allows for utmost accurate dosing. The audible and tactile feedback per injected unit eradicates the need for guesswork and calculating errors in BoNT units by simplifying the injection of units in ml to "one click = one unit"; each dose is released by effecting a light pressure on the associated plunger. So this disposable syringe allows for more accurate, consistent and easier injections for all the FDA approved botulinum toxins (Botox, Bocouture and Azzalure) in different dilutions. Dialing down the plunger to the wanted dose per click enables for various dose settings and different volumes (up to the smallest volume possible, 0.0125ml). And now features such as the scaling on this syringe especially adapted to the use of BonT/A and the fact that one works with hub-free syringes and needles -just to name some of the features of this system- enable for the most accurate dosing of botulinum toxin!
Suspension threads ans sutures
Aptos threads: visage, light lift, nano, sole, Body- Aptos 
A non-invasive thread technique to lift, contour and rejuvenate the face and body. This method was invented in 1996 by Georgian plastic surgeon Dr. Marlen Sulamanidze and has been developed by Dr. George and Konstantin Sulamanidze.
Today, the old and new versions of Aptos threads have created an all-inclusive product pipeline for junior, senior and professional doctors. The main principle is simple – junior doctors, who do not fully master the thread insertion technique, can opt for safety and choose an excellence method [Visage, nano, body] as a universal product for face and body contouring and lifting. But doctors like to have the option of choosing more complex products or methods, using an individual technique for each patient. This gives us a sense of fullfllment and the result relies more on the doctor's mastery than the product used. This is why we have created a range of products especially for professionals – Aptos threads, the method of choice [light lift]. Aptos threads are available both in permanent (polypropylene) and resorbable (polylactic acid/caprolactone) versions. Both materials are safe and have been widely used in surgery for more than 50 years. The effects of the thread lift last for 1.5 to 5 years, depending on thread composition.
Cosmetics 
Universkin, Universkin.
Consider Universkin like a classy, bespoke cocktail – you tell us what you want from your skincare, and a physician or a top clinical practitioner identifies your needs with their expertise and experience, thus creating a unique combination of active ingredients, just for you. To design your formula, a skin analysis is conducted by way of a questionnaire structured in 8 colours corresponding to the 8 main skin functions enabling the relevant active ingredients to be selected from the 19 we have available.
Your practitioner will choose the active ingredients and you will choose the texture you like. Up to 1159 potential formulas, in 57 different concentrations are possible.
In record time – less than 1 minute – your skincare formula will be created for you, in front of your very eyes. It will be retuned over time to match your lifestyle, age, skin condition, seasonal and environmental aggressions.
Laser, light-therapy devices
Exilis Ultra 360, BTL Industries ltd. 
The Exilis Ultra 360 represents the world's most advanced technology for body contouring, skin tightening, facial rejuvenation and intimate health. Its two applicators and various exchangeable tips enable the treatment of more than 20 body areas – making the system arguably the most versatile platform on the market.
Non invasive body shaping technologies
Cellfina®, Merz Aesthetics. 
The Cellfina Solution from Merz Aesthetics now offers a minimally invasive treatment option designed to improve the appearance of cellulite. The Cell na Treatment is delivered by the Cell na System, which combines a highly advanced, proprietary technology with a well-established procedure called Subcision to treat the underlying structural problem that causes cellulite for long-lasting results that last at least three years.