Combining non-invasive and surgical procedures
The Medispa de Lyon, with the neighbouring Niforos Clinic, was the first establishment in France to offer a comprehensive range of treatments that combine nutrition, cosmeceuticals, non-invasive procedures and cosmetic surgery. This type of centre – though common in the United States, Asia and even in Italy – is relatively rare in France. Nevertheless, it has proven extremely popular with a great number of patients who are looking to have pre – and post-surgical treatments.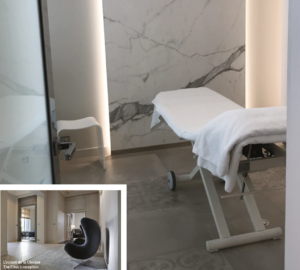 Comprehensive and personalized care
The clinic's founder, François Niforos, claims that the Medispa is  neither a clinic nor a spa, but a bit of both. Above all, it is a venue for relaxation, which offers gentle treatments for people who do not necessarily want to undergo an invasive procedure, though they may well be open to cosmetic surgery in the future. A personalized treatment plan is drawn up for every patient, taking into account their body and face's aesthetic issues and including follow-up care and exclusive combined treatment plans.
A premium break
Clients can indulge in the centre's new personalized treatments on a 3-day cure that provides a "premium break". Centred around a combination of aesthetic medicine and regenerative medicine, this therapy envelops patients in a bubble of wellbeing. It begins with an assessment followed by an aesthetic medicine treatment plan, according the diagnoses made, and rounded off with regenerative medicine treatments.
Exclusive to the centre
Among the techniques available, patients can try the centre's exclusive "Liposeeding plus" treatment, to regenerate the tissues around the eyes, the chest area, the hands and the face, by sowing fat-derived stems cells into the area. They can have an anti-hair loss procedure that combines injections with mesotherapy and LED light therapy, an anti-mark skin-brightening treatment with a micro peel and pulsed light, and finally a hydra-oxygenating treatment to combat skin stress through carboxytherapy, skinboosters and transcutaneous revitalisation.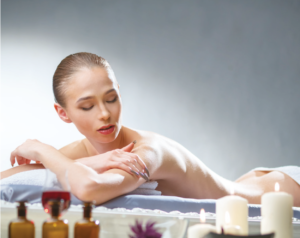 Body and wellness
The rest of your body is not neglected, as you can indulge in a cell regenerating treatment that involves micro-liposeeding on stretch marks and scars, or a body-sculpting treatment that combines radiofrequency and subcutaneous liposculpting. Finally, if you suffer from tendinitis or mild arthritis, a regulating analgesic treatment that involves infiltrating autologous factors might be  suggested, as well as lymphatic drainage and a detoxifying antioxidant assessment.
The Niforos Clinic
Founded by surgeon François Niforos, the Niforos Clinic can go one step further than your Medispa treatments with procedures such as rhinoplasty, blepharoplasty, breast augmentation, botulinum toxin or hyaluronic acid injections, and hair implants or FUE. All procedures are carried out by Dr Niforos, an internationally-recognised expert in the field, who speaks at a number of international conferences. A specialist in rhinoplasty and breast surgery, he is also an expert in injections and aesthetic medicine.
---
Clinic and Medispa Niforos
55 boulevard des Belges, 69006 Lyon
Tel : 04 78 939 555 / Fax : 04 72 82 92 49