To enhance your brain power!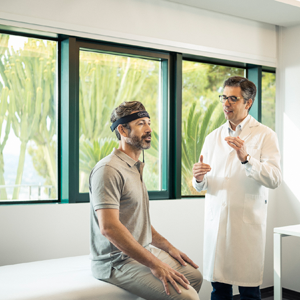 This cognitive development programme is designed to permit patients to maximise their cognitive abilities, leveraging their strengths.
It is recommended for people with MCI (Mild Cognitive Impairment) or minor memory loss, people with a normal state of health who want to enhance their cognitive abilities, and people willing to decrease the possibility of developing neurodegenerative mental illness through brain stimulation or wishing to improve their cognitive reserve.
Included in the programme:
4 Neuro-feedback sessions
2 Mindfulness private sessions
2 Neuro-technical sessions