An overall lift at the Clinique des Champs Elysées!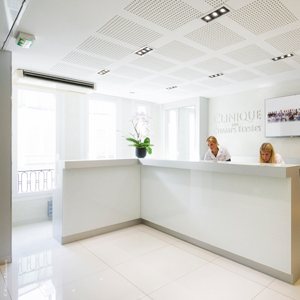 The HoliLift, performed by Doctor Patrick Baraf, is the first lift to have an impact on the appearance, the mind and the physique, i.e. the holistic "whole".
The first level deals with the external appearance, with a "thread lift" for the face. The second level is psychological preparation to help the patient identify themselves with their new image. The third level is a general adjustment of the body through nutrition, a makeover and exercises, in order to help the patient to adapt to this new phase in their life.