For the last 5 years or more, thanks to the popularisation of cosmetic medicine, the trend has been to enhance the natural beauty of a patient's face rather than transform it. What patients want is to stay looking natural, with gentle procedures that gloss over the ravages of time, bringing radiance and an attractive plumpness to their face. Fighting the effects of aging has become a societal priority for some.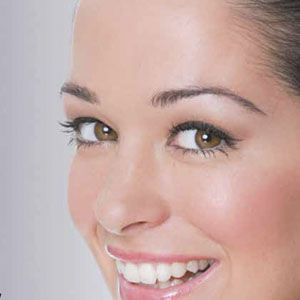 In order to fulfil the requirements of mature and damaged skin, GALDERMA, a leading brand in medical aesthetics, offers a protocol of combined treatments to boost the skin's radiance: Neostrata Rejuvenating Retinol Peel, the only peel that blends 3% retinol with a retinol-activating complex, and Restylane Skinboosters, microinjections of weakly-reticulated hyaluronic acid. This combination stimulates the cells and boosts the radiance of dull skin, while plumping the dermal cushion and deeply hydrating the skin without altering the facial features.
THE SECRET TO RADIANT AND BEAUTIFUL SKIN
"I advise my patients to associate the new Rejuvenating Retinol Peel with Skinboosters, especially after the summer holidays, to rebalance the skin and repair any sun damage. It is a perfect blend to restore hydration, plump the skin, improve its quality and boost its radiance while respecting the harmony and morphology of the face," says Dr Taieb, a cosmetic doctor in Paris.
This treatment requires no preparation and, in just one or two sessions spaced 8 weeks apart, the face is visibly less tired and the skin is clearer.
A GENTLE, SAFE AND ALMOST PAIN-FREE THERAPY
Microinjections of Restylane Skinboosters and the Neostrata Rejuvenating Retinol Peel, which are leading products for intense hydration and medical peels, have demonstrated their safety, effectiveness and reliability over the last few decades. "This practically pain-free protocol does not require any downtime and leaves no visible marks, enabling my patients to continue their day immediately after treatment," says Dr Taieb, a cosmetic doctor in Paris.
Accessible solutions, served up on a silver platter! Maybe it's time you made an appointment with your cosmetic doctor…