Take your self-care ritual to the next level with Detox.
The research is clear: Pollutants, debris, free-radicals and blue light can damage the health of your skin, increase inflammation and accelerate the signs of aging. To ensure your skin functions optimally and looks ageless, Hydropeptide has developed its new Detox Micro-Collection to clear away build-up, deeply purify, repair, replenish and protect your skin while strengthening its environmental defences.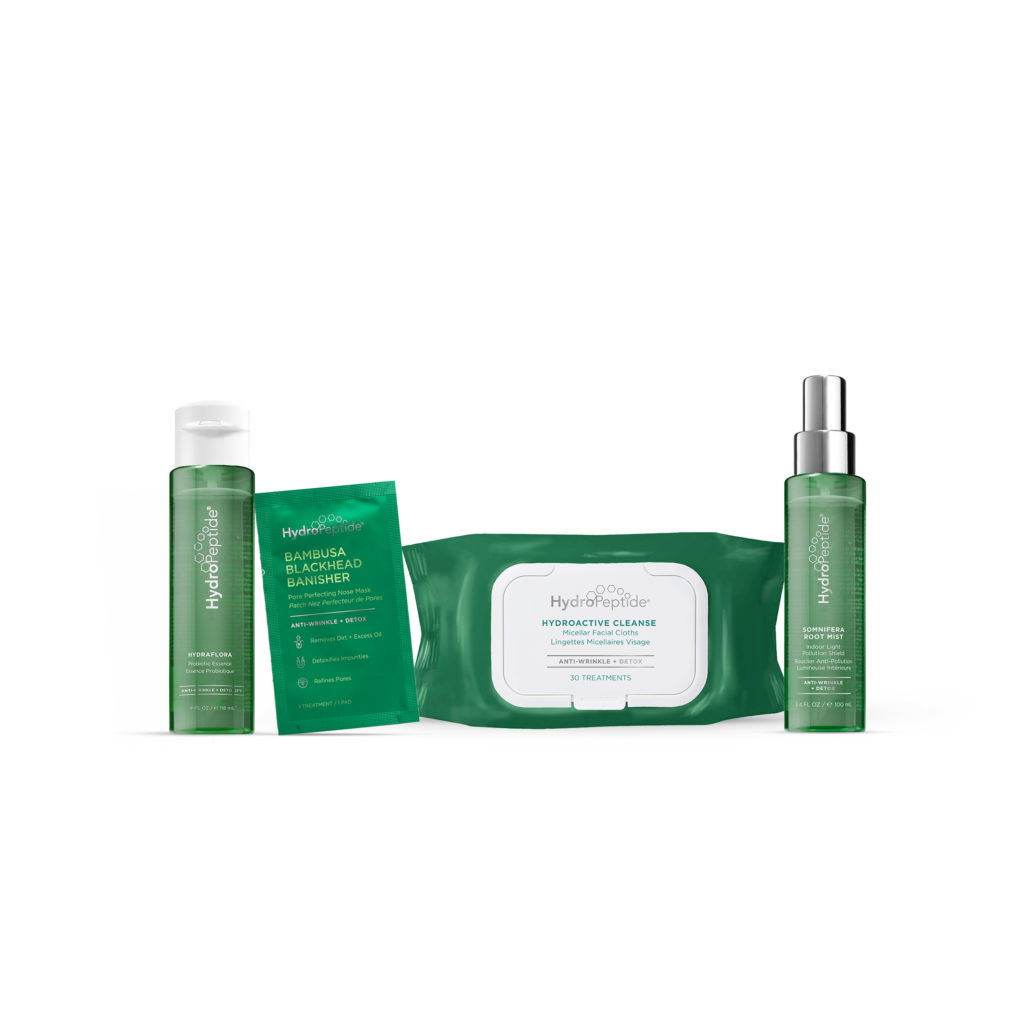 It contains:
HydraFlora, a youth stimulating probiotic essence that promotes skin balance and radiance; Somnifera Root Mist, a refreshing and soothing mist that forms an inner light shield; HydroActive Cleanse, micellar cleansing wipes with peptide-balancing moisture; Bambusa Blackhead Banisher, the latest generation of pore-cleansing patches with softening ingredients.
---
info + : www.hydropeptide.fr