Medicine is in our DNA: it runs in the family. As the fourth generation of doctors, I was immersed in this world by my grandfather, who was a gynaecologist, and my father, who I followed from a very young age. I always knew that I was destined to become a doctor one day.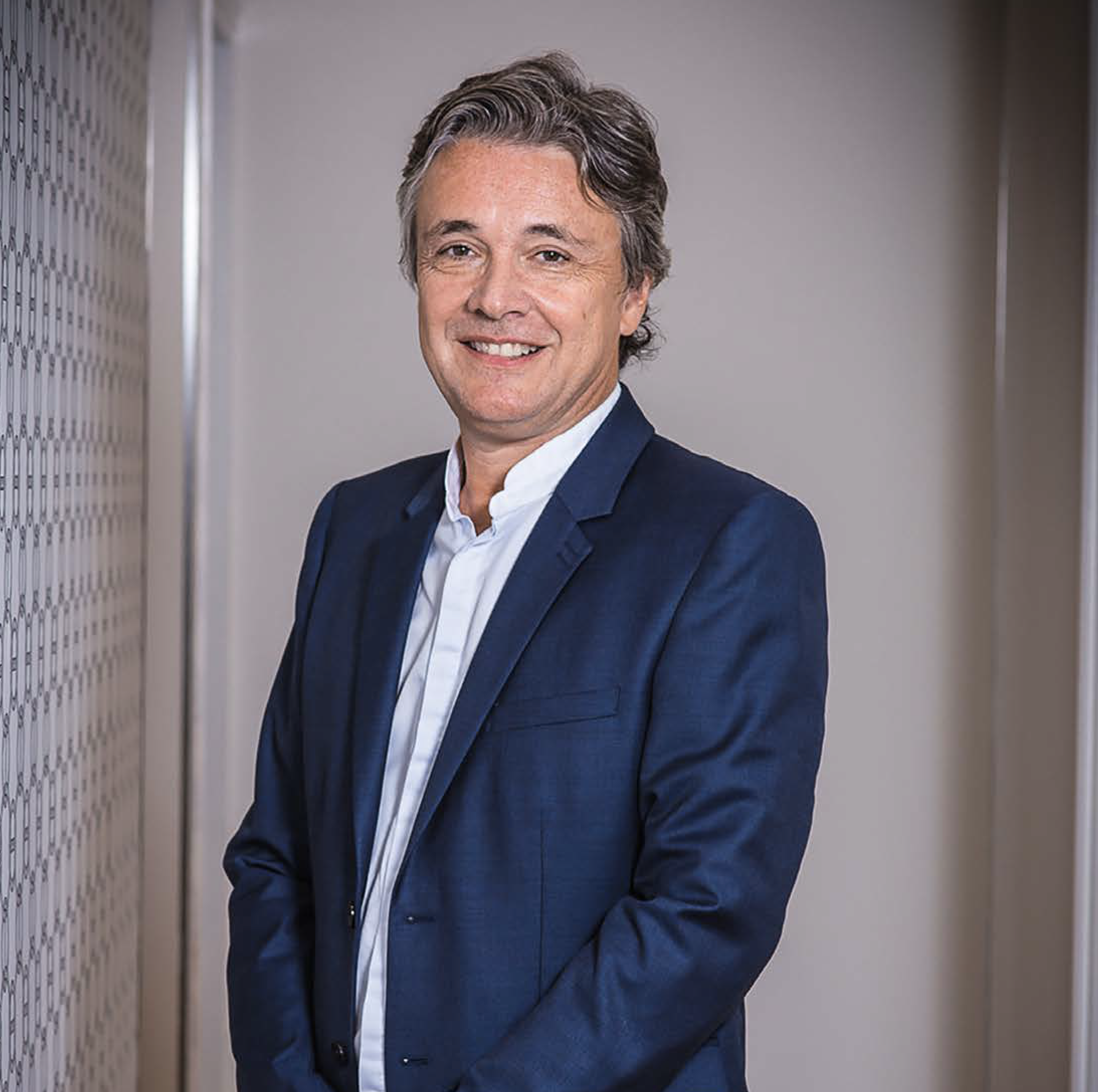 As a student, I had trouble deciding between psychiatry and surgery, but in the end I chose surgery. I did two years of general surgery then plastic surgery in Strasbourg, before I moved to Nice, over fifteen years ago, and partnered up with my father, whose practice I then took over. In the hospital, I performed a lot of breast reconstructions then I turned my focus to aesthetic surgery, the most beautiful of all surgeries. Yes, this surgery is all about appearance, but it is not as superficial as some would have us believe. Though the results can sometimes look exaggerated, most operations offer lovely, natural-looking results. This type of surgery has a real impact on a person's life and wellbeing, allowing them to feel truly fulfilled.
My challenge: making my patients happy
This requires us to be very attentive to their needs, to listen to what they want so that we can match it to what we are able to do in terms of techniques. This is the real challenge: taking their expectations into account and putting myself in my patients' shoes, regardless of their age, in order to fulfil their wishes. Sometimes what they want is impossible, and I often have to say no because the request is unrealistic or unsuitable and it would not be right to make it happen. It is vital that we know how and when to say no.
How is the profession evolving?
Since I started out, my profession has not evolved very much, there have not been any major revolutions. The greatest step forward has been using fat in the face and body. A real asset nowadays is the option of using 3D and 4D simulations – both in online and inperson consultations – to allow patients to visualise the results we can achieve.
The different techniques have evolved, but the main development has been the use of aesthetic medicine in parallel to surgery. As surgeons, we take this type of medicine into consideration, as it allows us to perform less aggressive procedures that have milder and fewer side-effects, while still responding to our patients' demands. In the future I think that the different types of surgeons will work together more; they will each have their own specialisation but will work in the same centre, and this will be a real evolution.
A rapidly-growing market
Aesthetic medicine is a rapidly-growing market that is taking aesthetic surgery with it, on an upward curve. Patients who start having aesthetic medicine procedures from an early age will, one day, turn to aesthetic surgery. In aesthetic medicine and surgery, we are already seeing a high demand among young patients, mainly for injections, and they have high expectations due to social media.
It is down to us, surgeons, to meet their expectations as the tiniest detail is scrutinised, analysed, commented upon. My role is to advise them while remaining ethical, putting myself in the patient's shoes to see whether the procedure is truly in their physical and psychological interest. If it is, we can then fulfil their request, though any minors must have parental consent.
My other commitments
I am also chairman of the SAMCEP (Advanced Society of Aesthetic and Plastic Medicine and Surgery), a medical society created by doctors from Nice. It was originally founded to bring together the different specialities. We are open to all surgeons and doctors who are interested in aesthetics and rejuvenation techniques. This diversity, the range of different professions involved, is what makes it so successful. The doctors and surgeons come from all walks of life and share their experiences, their opinions and their treatment methods.
The SAMCEP aims to be a stamp of quality. We organise webinars and an annual conference, the next edition of which will take place on Friday 1st and Saturday 2nd July in the Negresco Hotel in Nice. We invite speakers from other regions and other countries. We try to bring together the different specialities, which allows us to communicate better amongst ourselves, to get to know each other, which benefits the patients.
The aim of learned societies is also to write
We rub shoulders at conferences, we listen to each other's talks, but we also love to read! This is why the SAMCEP decided to publish a report entitled "Beautification and rejuvenation of the face with aesthetic medicine – a multidisciplinary approach" in 2021. It was the first time that such a report had been written about aesthetic medicine for the face. The idea was to focus on the latest techniques, touch on all the different specialities, and that is what made it so original. Written under the aegis of Doctors Frédéric Braccini and Philippe Kestemont, it involved all of the society's main members. It was written for all professional aesthetic surgeons, aesthetic doctors and dermatologists.
I like sharing my experience with my peers at scientific conferences. I also work with laboratories to train other doctors and surgeons, as well as my younger peers, whether in injectables or breast implants. I work in research and clinical development to create new products with laboratories. And I am lucky enough to work with my wife. For around fifteen years now, she has managed the aesthetic medicine side of our practice. It is interesting because, in our day-to-day work, we might need both a surgical and a medical opinion; we have both on site, so we are able to offer complementary advice to our patients.