By the doctor Amir Reza Khorsand
In the age of social media, when we all seek image immediacy, aesthetic medicine treatments are innovating and adapting to satisfy this pressing need for the almost instantaneous enhancement of our appearance, called Beautification.
Skinboosters, which are also known as "Beauty Boosters" are dermal injectables that give a visible and immediate radiance boost to the skin. This spectacular effect is achieved thanks to their specific formulation, which contains a cocktail of actives and nutritious molecules that provide a real BOOST. Skinboosters are very fashionable right now, both for women and men, and in younger and older patients, because they offer a fast and visible beautification effect, which is no longer reserved just for women.
Tissue and cell alterations
Our skin is subjected to physiological alterations over time, plus slow and irreversible tissue alterations due to intrinsic factors (oxidative stress, cellular aging, ethnicity, hormonal changes, etc.) and extrinsic factors. In this way, throughout our lifetime, our skin is subjected to a multitude of external factors known as exposomes (sun exposure, air pollution, stress, smoking, alcohol, diet, etc.). The skin damage caused by these intrinsic and extrinsic factors leads to premature skin aging, the thinning of the reticular dermis and the appearance of wrinkles, dryness and skin laxity (Figure 1).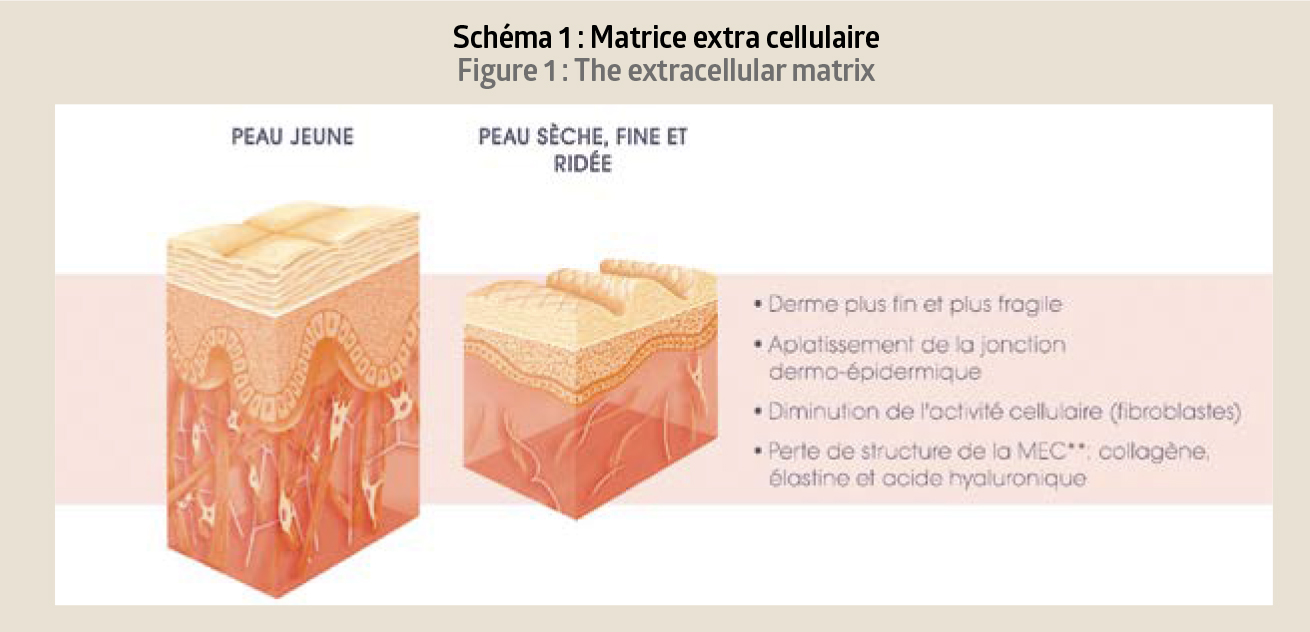 A real rejuvenation
Skinboosters bring about a real rejuvenation by stimulating the local blood flow and tissue oxygenation, the fibroblasts and the antioxidant activity which fights the free radicals in the dermis. The result is the immediate recolouration, redensification and rehydration of the skin. The treatment areas are mainly the face, neck, decolletage and the back of the hands. I perform this procedure all year round without any particular restrictions in terms of the season or sun exposure. It is indicated for all ages, because in addition to its immediate action, this treatment also works to prevent dehydration, dermal fissures and skin sagging. Patients say they notice a real improvement in their skin quality, as it is smoother, more supple and more radiant.
A variable composition
Their composition varies. The one I have used for many years now (Redensity1® from Teoxane) contains high molecular weight, non-cross-linked hyaluronic acid to a high concentration (15mg/ml). This is a major component of the ground substance, which acts like a sponge with its spiral structure allowing it to retain up to a thousand times its weight in water, giving it a very high dermal hydrating power. It also contains an active "dermal restructuring" complex made up of a cocktail of 14 micronutrients that are essential to the skin, including 8 amino acids (glycine, lysine, threonine, proline, isoleucine, leucine, valine, arginine), 3 major antioxidants (glutathione, N-acetyl- L-cysteine, alpha-lipoic acid), 2 minerals (zinc, copper), and vitamin B6. Lidocaine (0.3%) is also added to the gel, to improve patient comfort. Redensity1® must be distributed evenly into the superficial or mid dermis in the treatment areas, using the micro puncture or point by point technique, using 30G1/2 needles.
I make regular intradermal boluses over the whole treatment area, at 1cm intervals and around 3mm deep. The volume injected in each session is 3ml for the whole face, and sessions should be repeated three times a week every 3 weeks, then one top-up session is recommended every 4 months to maintain the accumulated results (Figure 2).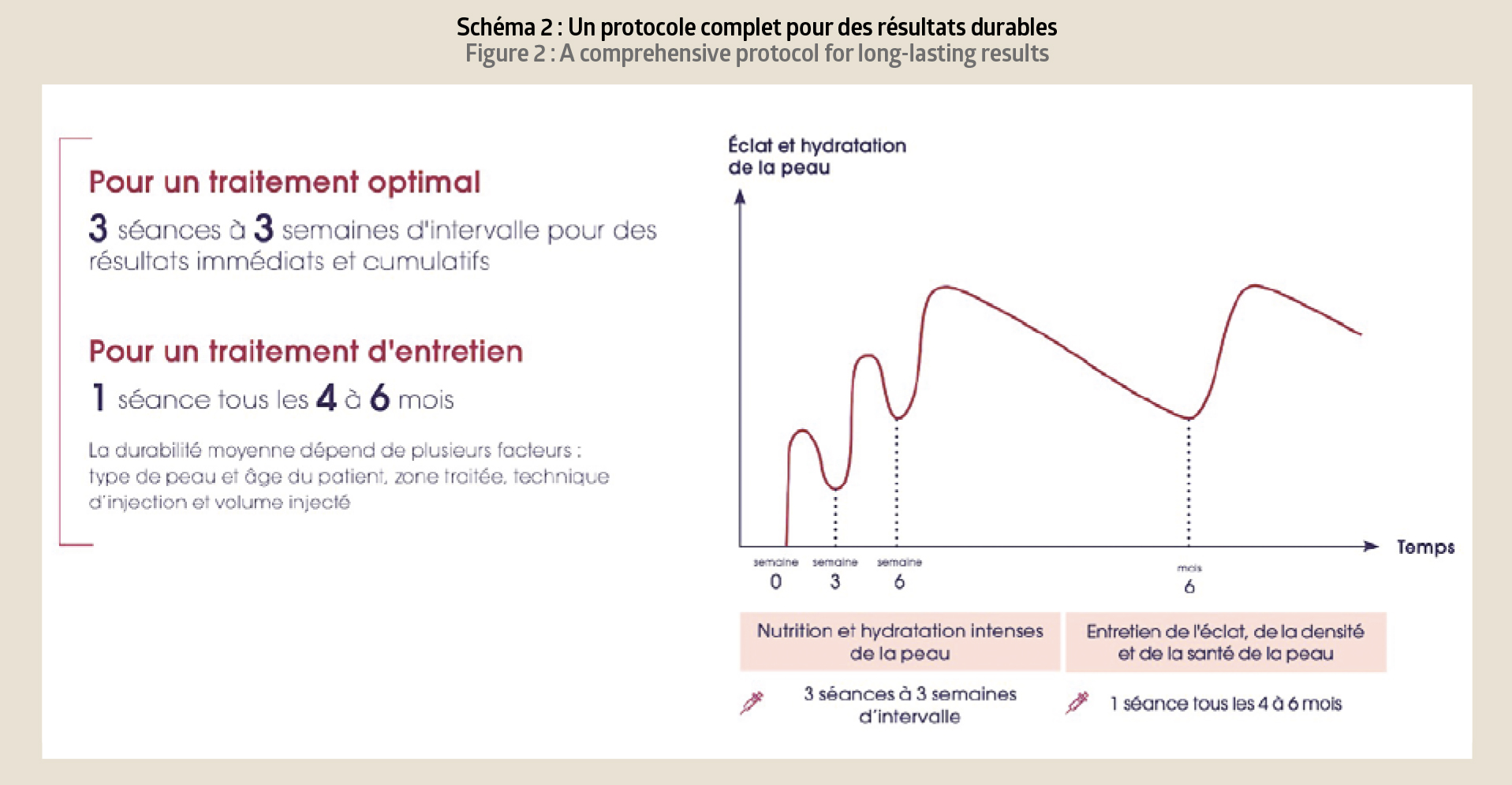 Results
After 3 sessions of injections spaced 3 weeks apart, randomised studies (double blind v. placebo) showed real clinical efficacy with a significant improvement to skin hydration and a reduction in its roughness.
An objective self-assessment confirmed improved radiance and skin quality, as well as more comfort and a lifting effect noticed by patients.
Histological cross-sections of the dermis before and after
treatment using Redensity1® showed a regenerated and restructured dermis, which was objectively thicker.
A 98% increase in type IV collagen fibres confirmed this restructuring effect, the strengthening of the dermal-epidermal junction and the densification of the papillary dermis.
Improved skin hydration in the treated epidermis was shown by a 1400% increase in GAGs (glycosaminoglycans) including hyaluronic acid.
A 26% increase in fibrillin-1 measured in the dermis confirmed the firming effect noticed by patients.
Finally, a reduction in oxidative stress in the skin was shown by a 28% reduction in photo-induced oxidation markers, including MDA (malondialdehyde), a component naturally present in the skin and which reflects the importance of oxidant stress as it comes from the action of the reactive by-products of oxygen in the dermis.
Today, skinboosters occupy a key place in the arsenal of beautification techniques in aesthetic medicine, just like Botox® and hyaluronic acid. They boast proven efficacy and immediate results on skin radiance, with minimal side effects and a short treatment time, so much so that Americans have started calling skinbooster treatments "a lunchtime lift".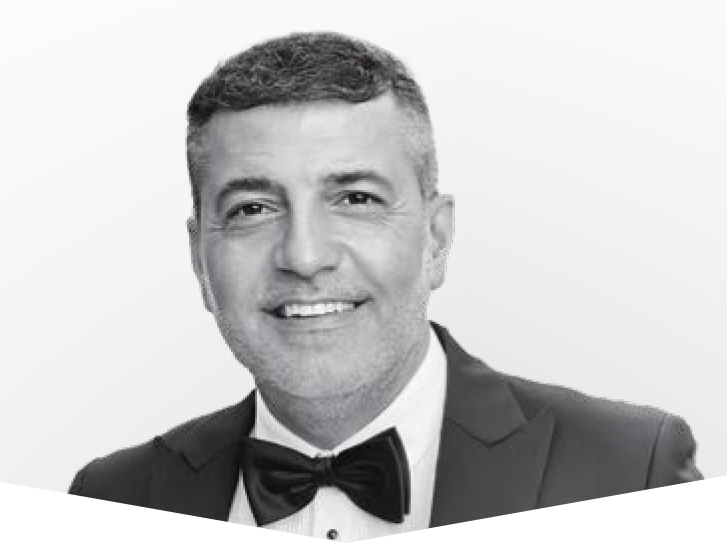 By the doctor Amir Reza Khorsand
M.D., Aesthetic & Anti-aging Doctor
Has worked in Monaco & French Riviera for the last 15 years.
More information on amirreza-khorsand.docvitae.fr