A heavyweight in the Principality
Monaco boasts a number of wellness offers, and each establishment needs to offer something different if they are to stand out from the rest. The Fairmont's new "Carole Joy Spa" has done just that, offering original and cutting-edge treatments in a sublime space on the hotel's 7th floor. Guests can benefit from advice from healthcare professionals and exclusive treatments carried out by Sandra Lacoste, a naturopath and holistic advisor who offers a Mind/Body analysis and adapted treatments, such as shiatsu massage or Kobido, a lifting facial from Japan. You can then meet Peter Lewton, who will focus on your energy meridians to increase your life force. A former professional dancer, he combines outstanding postural therapy with these stress-busting actions. Round your visit off with a healthy meal concocted by chef Didier Aniès in one of the establishment's restaurants. What more could you ask for?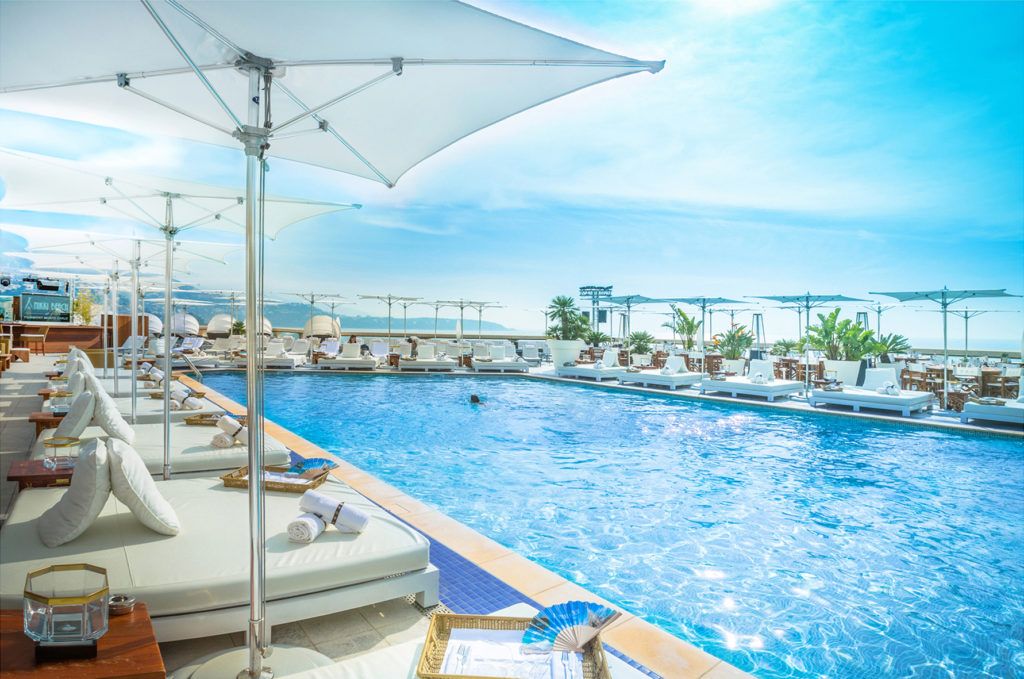 Carole Joy Spa: luxury and pampering
Located at the top of the Fairmont, this luxurious spa covers 900m. It boasts 8 treatment booths and 2 couples' suites as well as manicure and pedicure areas, an authentic Hammam, sensory showers and a relaxation area where you can socialise after a day of shopping in the neighbouring "Carré d'Or" shopping district. The treatments use highly sophisticated actives, some containing 24 carat golf leaf for radiant skin, others with pollution-fighting caviar algae. Treatments such as diamond microdermabrasion and oxygen therapy will give your skin a revitalising boost.
The list of treatments and massages available is extensive: facials (including the 24 Carat Gold Leaf facial), face and body treatments (try the Rose Hydrating Cocoon), body massages (the cranial massage is sublime), colour therapy with LED masks, Shiatzu massage and Velashape treatments to reshape your body. If you come with your partner, opt for the Couples Delight Package that includes an aromatherapy bath, an energising body scrub and lunch in the Horizon restaurant.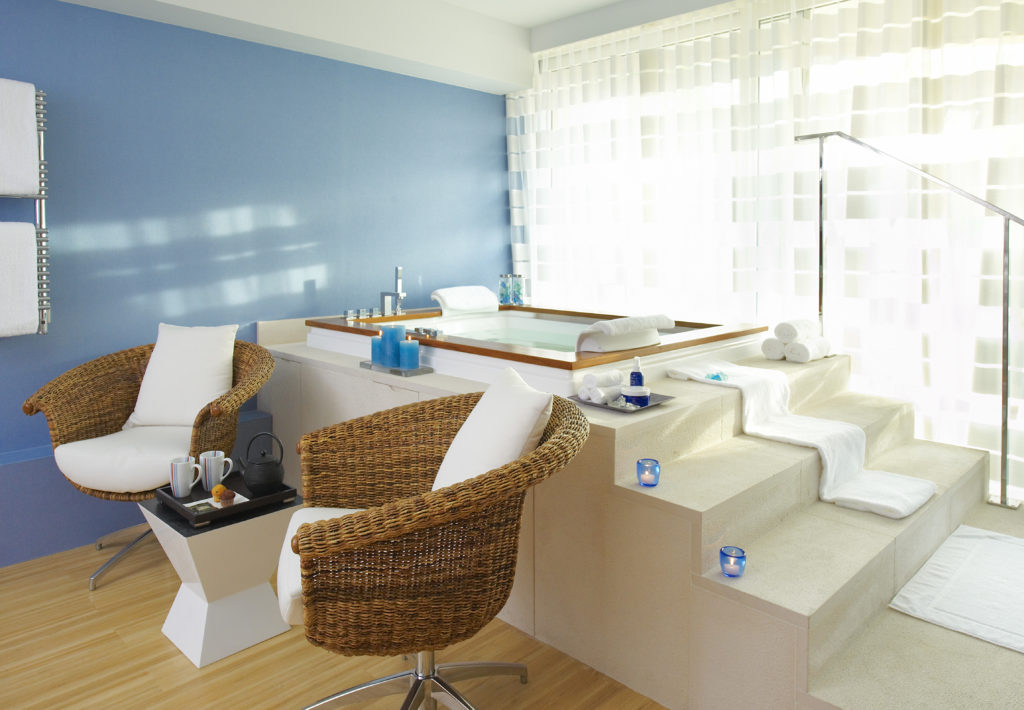 We were delighted to test out the Monte Carlo Facial (what else?). With pure collagen (founder Carole Joy Hatton was one of the first people to include collagen in her products), hyaluronic acid and vitamin C, this 90-minute treatment takes you on a journey to intense relaxation. Your skin will be firmer, better hydrated and more radiant.
The remarkable Peter Lewton
He describes himself as a dancer (he knows Rudolf Noureev!) and physiotherapist. If you visited the principality between 1988 and 1997, you may have seen him perform as a soloist at the Monte-Carlo Ballet. From his nurse mother he inherited a desire to care for others, and from his sea captain father he inherited his ethnological awareness. "When you are an osteopath, you have to observe without judging." He turned his focus to health when he came into contact with Margaret Craske and her "Cecchetti" method. From then on, his credo became: "When the biomechanics are right, the aesthetic is magnificent," a leitmotif that he adopted for his association "Danse Medecine Recherche". Trust us, Peter is a specialist in posture. He will help you make huge progress in this respect: fatigue and stress will be distant memories as soon as he lays his hands on you (and you sit on his phenomenal chair that turns 360Åã). Another of this ever-curious man's fi eld of expertise is the mysteries of the mesentery, which he calls the "79th organ".
The mesentery joins the intestine to the abdominal wall.
Its membrane covers the abdomen and peritoneum and makes a fold that surrounds the small intestine. It may just be a mass of conjunctival tissue, but it is definitely a continuous structure. Peter Lewton helps clients to understand and tame this little-known organ: the intestine, our second brain, responsible for producing 95% of our serotonin, an immunological function… Ask him any questions that come to mind – he will have the answers you were looking for.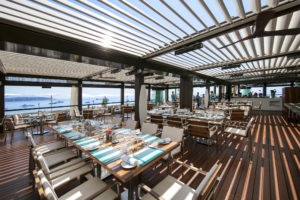 A varied and natural culinary offering. No wellness package would be complete without a delicious and healthy meal, and the Fairmont has plenty of choice: NOBU is an institution driven by chef Nobuyuki "Nobu" Matsuhisa, who has managed to marry traditional Japanese cuisine with South American flavours. The Saphir24 bistro, lounge and bar in the lobby offers vast sea views and a "bistro-chic" menu that is perfect for businessmen. The Niiki Beach is set up every summer around the pool on the 7th floor and serves informal world cuisine. Finally, the Horizon – Deck & Champagne bar is a great place to go at any time of day, especially for its "Market 45 Le Lunch": a buffet of seasonal crudités, meat or fi sh, plus fruit and dessert of the day. Managing the 600 covers served daily in this hotel complex is chef Didier Aniès, a "Meilleur Ouvrier de France", who is on a constant quest to offer exceptional, top-quality, locally-sourced and healthy cuisine. If you ask about his dishes' nutritional value, he will gladly show you one of his famous lemons, which he grows in his own garden without pesticides, as proof of the fresh produce used daily in his restaurants.

---
The Fairmont and the Carole Joy Spa
12 Avenue des Spélugues
Monte Carlo