By the Dr Philippe Kestemont and the Dr Frédéric Braccini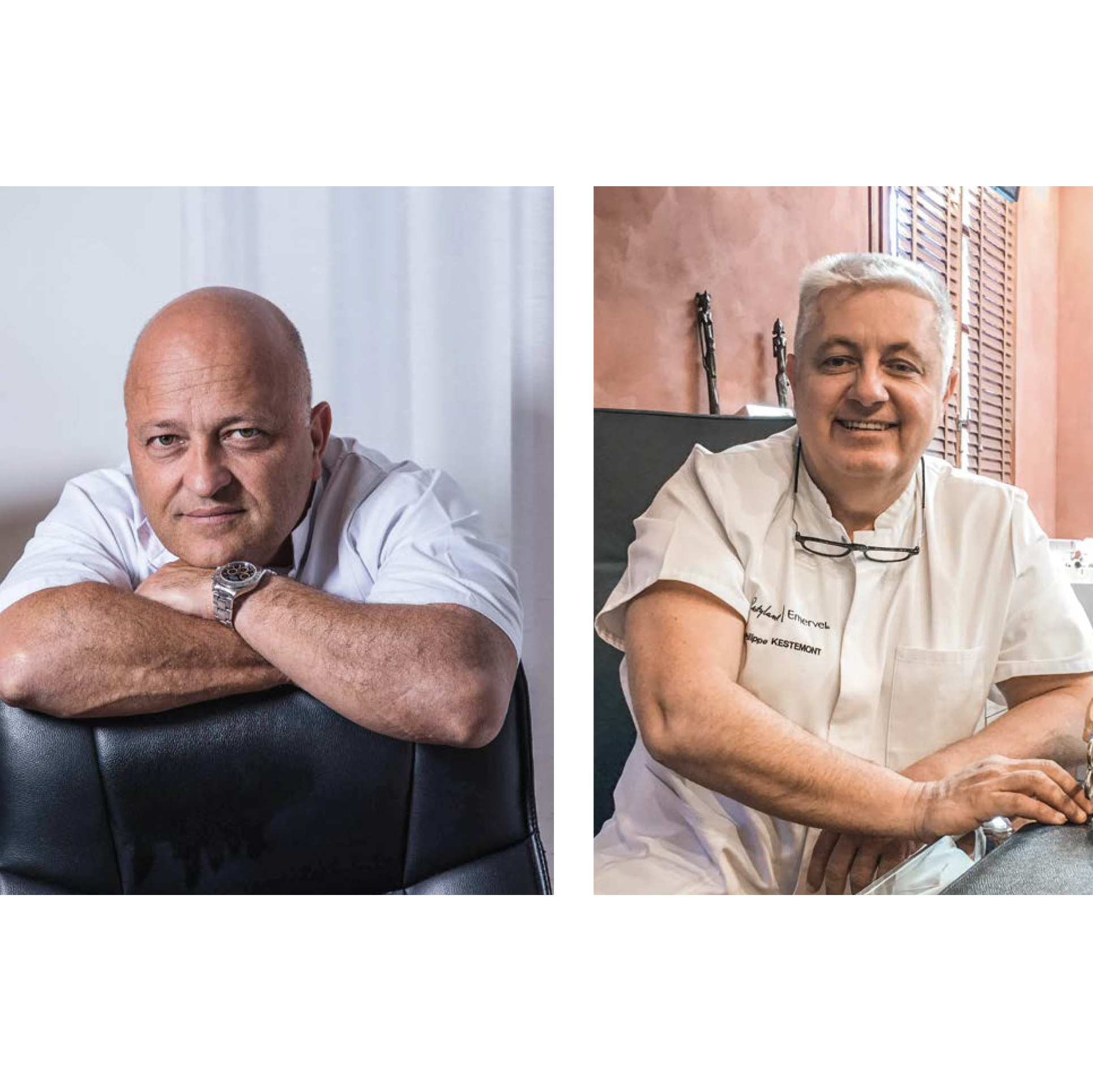 Doctors Philippe Kestemont and Frédéric Braccini talk to us about how their profession has evolved to focus more on prevention and monitoring their patients over the long term.
We see our patients at least twice a year!
Dr Philippe Kestemont: We really became aware of the role that we played, up until now, in the eyes of our patients by asking them the following question: Which doctors do you see the most regularly, at least every year? Do women go and see their GP, their gynaecologist twice a year? Does a man go and see his GP or urologist on a regular basis? No! However, as many aesthetic treatments are carried out every 6 months, we [Ed.: Aesthetic surgeons and doctors] monitor our patients regularly (at least twice a year), year after year over 15, even 20 years. And when they are faced with an important event (cancer diagnosis, husband becoming ill, etc.) they ask us: Do you know anything about it, doctor? Can you recommend anyone? So in that way we have kind of become their referring doctors!
It's no longer about "one shot" aesthetics!
Dr P.K.: We have started to step outside of our original role be- cause patients ask questions that have nothing to do with our specialisation. I reply, "Yes, go and see such-and-such a doctor and let me know what happens." That way I can stay informed about my patients' health situation. As an example: if you are currently undergoing chemotherapy, I won't suggest having injections to make up for lost time at the end of your treatment. However, I will advise you to hydrate your skin well during this time. I am continually monitoring and advising my patients, which moves away from the notion that aesthetic surgeons are a one-stop shop.
Dr Frédéric Braccini: I also have this wider approach since I perform surgery of the face and neck, with an approach that is both medical and aesthetic. I have realised that over time – particularly with the arrival of Millennials – my patients are coming to see me more regularly. In the beginning, we carried out aesthetic treatments every once in a while, and patients would come when they felt it was necessary, when they had time. But over the years I started inviting my patients to come and see me more regularly (every 3 to 4 months, on average) and I realised that I had become their go-to doctor. We are no longer just "aesthetics specialists". We have become advisors, confidants, general doctors who can help patients with life's ups and downs. Some people have even registered me as their official referring doctor. From aesthetic wellbeing to mental wellbeing, a surgeon is no longer a "surface" doctor.
The term "aesthetic medicine" is no longer appropriate!
Dr P.K.: In my opinion, the term "aesthetic medicine" is no longer appropriate as it refers to something superficial. It would be better to talk about anti-aging medicine – "co-ageing" – as we guide our patients as they age, through life, through any health issues, and we have a hand in anything that will help them to age well. We are no longer addressing only their image. In aesthetics, we promise to treat their wrinkles, but we do not only "treat wrinkles"; we also perform prevention, we support our patients as they age! In this sense, the term "anti-aging medicine" is more suitable than "aesthetic medicine".
Dr F.B.: Terms are appearing such as "pro-ageing" and "co-ageing". There is also the trend of very young patients who start coming to see us at age 20, who we will continue treating throughout their lifetime. We started treating Baby Boomers when they were in their forties, but now we are involved much earlier in our patients' lives!
A network of specialists
Dr P.K.: Another way that our profession has evolved is our ability to refer our patients to other specialists. I am a surgeon of the face; I am not an endocrinologist. But when a patient tells me about their gluten intolerance or weight problems, I refer them to a doctor who specialises in this. This is where societies like the SAMCEP, for example, come in useful as they bring together consultants, dermatologists and surgeons in one network whose members all know each other. The aim is to offer patients a system of holistic treatments performed by a panel of qualified doctors.
Dr F.B.: Thanks to this network, as surgeons, we are encouraged to take an interest in specialities other than our own. We thus acquire knowledge about food supplements, lasers, injectable products, meaning we are able to give more comprehensive, enlightened advice. I remember when I was starting out, I had no knowledge of anything outside of my specialisation!
Dr P.K.: Recommending that a patient goes to see another specia- list and getting their feedback also enables me to treat my patients better, it gives me an extra advantage. I'm here to listen to my patients and, if they are under significant stress, for example, I can give them advice and steer them towards people who can help. The concept used to be, "I'll have a face lift then I won't need to see my doctor again for 10 years," but that's over now. Today, we offer treatment over the long term, an approach that has become comprehensive, regular, recurrent.
A complete medical history with traceable products
Dr F.B.: It is important to personalise our treatments, and patients need more information: what products we are injecting into them, what quantities, how they will be monitored, etc. We discuss subjects that are not particularly nice to talk about, such as side effects – which do exist. Having a complete background with traceable products, batch numbers, etc. is a great help.
Dr P.K.: When there are complications, what product is responsible? Is it the one that has just been injected or the one injected 6 months ago? Is it the combination of the two products? Do we have a patient file in which we can find the answer? It can be interesting to have aesthetics treatments carried out in different places and by a variety of practitioners, but when patients have treatments in Dubai then Paris then Nice it complicates matters in terms of traceability. The only file that is kept up-to-date is our medical file. If we are able to access this, we can see the patient's whole medical history. With the trend of "de-medicalised" aesthetic procedures, we now have to deal with fake doctors, fake injectors, as well as unapproved products and serious side effects.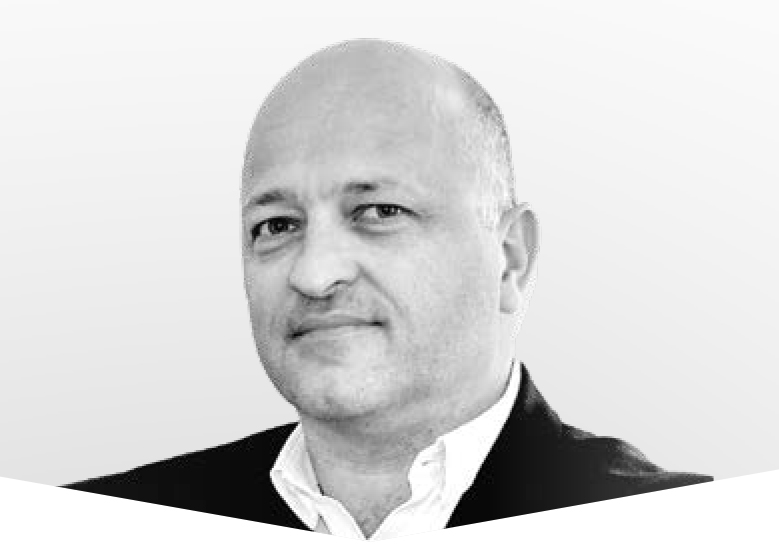 By the Doctor Frédéric Braccini
ENT, Plastic Surgery of the Face, Nice (France). Secretary of the French Society of Plastic Surgery of the Face. Former president and co-founder of the SAMCEP, scientific director for the Awards de l'Esthétique Medicale.
More information on braccini.net
And By the Doctor Philippe Kestemont
Aesthetic Head and Neck Surgeon
Doctor of Medicine in 1995 Medical Faculty of Nice, France; Graduate of the "DESC" in Head and Neck Surgery in 1997; Inter Academic Diploma in Aesthetic Face Surgery in 2001. Associate teacher at the Medical Faculty of Nice. Scientific Director of VISAGE, AMWC, MONACO. Co-Director of the IMCAS Cadaver Course (Paris, France). Member of the European Academy of Facial Plastic Surgery. Member of the French Society of Facial Plastic and Aesthetic Surgery. Member of the SAMCEP Society.
More information on docteurkestemont.com