By Doctor Valérie Philippon
Here is my advice, a few tips, tricks and ideas for gentle treatments that will prolong your healthy holiday glow
I recommend four different treatments to preserve that healthy glow you get when you go on holiday to sunnier climes. These four steps will capitalise on your skin's beauty as well as stimulating your cells, deeply hydrating your skin, smoothing it out and fighting against marks caused by photoaging.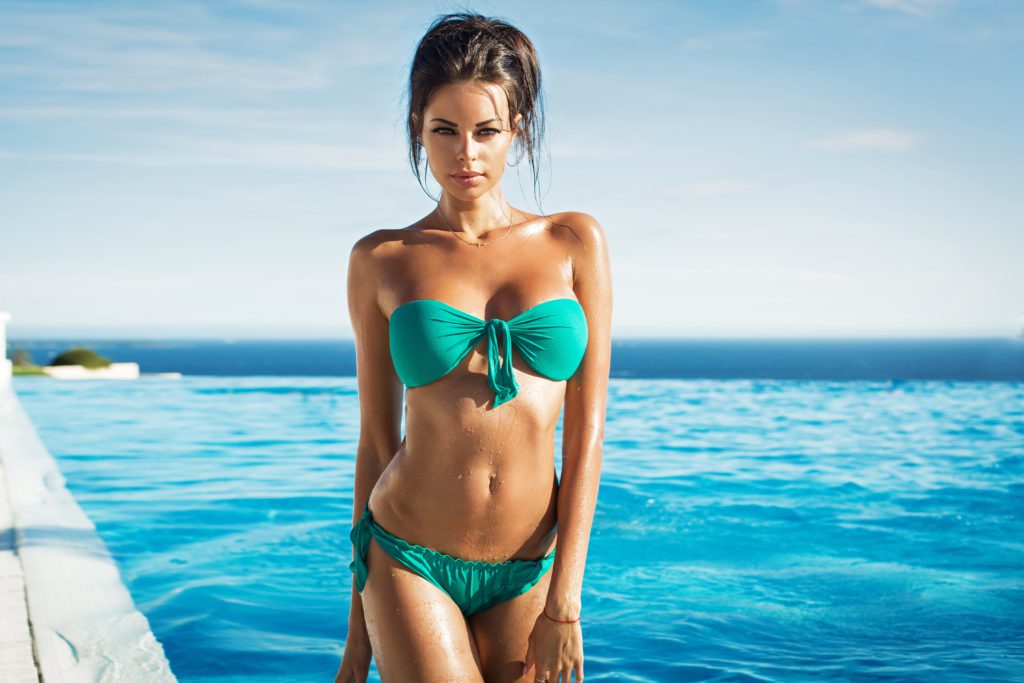 Exposure to ultraviolet A and B rays is partly responsible for the premature aging of the skin, and oxidative stress − induced mainly by ultraviolet A rays − plays an active part in this. The neck, face and hands suffer most from this overexposure. A source of sunburn, UVBs are responsible for delayed pigmentation, commonly known as a tan. They also cause skin aging by acting upon the biomolecules.
UVAs penetrate deep into the epidermis and dermis and can alter the keratinocytes and melanocytes.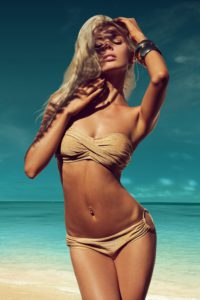 Step 1: Scrub, exfoliate and regenerate to optimise your healthy glow
We all want to preserve our tan after a holiday, but many people think that a peel will take that health glow away. Not true! A peel does not rub off your tan: it gets rid of the dead skin cells and boosts cell activity. Your skin will look clearer and more revived, and that feeling of tightness will be gone.
My tip: Have four superficial peels, 15 days apart, to reboot your fibroblast cell activity. These peels can be performed by your doctor.
My favourite products:
SKIN PERFUSION Perfecting Lotion (the equivalent of a pre-peel which prepares the skin for a peel), used pre-peel.
A superficial peel performed by your doctor.
Scrub & Mask exfoliation to be carried out once a week at home. The NCTF contained in this mask stimulates cell regeneration and micro-bubbles of oxygen are released to help suffocated skin to breathe.
Sleep and Peel night cream, used once a week at home.
Other techniques can be used to complement the peeling process, such as a Waterbeam or resurfacing laser. This superficial dermabrasion technique pushes cosmetic actives deep into the skin's layers using controlled, high-pressure microjets of water. The actives are transported in the water through the epidermis and release their benefits in the skin's cells. This is a micro-dermabrasion and skin hydrotherapy technique. If you suffer from skin flaws and marks, consider having a TCA peel at your doctor's surgery at the end of the year.
Step 2: Stimulate and hydrate with an antioxidant action
The sun and pollution have a negative effect of the quality of your skin and increase your oxidative stress. Oxidation may well be a natural phenomenon, but overexposing our skin to ultraviolet rays leads to the creation of free radicals. Supplying your body with antioxidants will reduce oxidative stress by neutralising these famous free radicals to stop them from attacking the collagen fibres and cells in the skin's structure.
If your skin is dehydrated, dull and lifeless, you need to regulate the stress in the fibroblasts and reboot your cells. You also need to make sure you stay hydrated, drinking 1.5 litres of water per day and eating green vegetables, legumes and seasonal fruit.
My tip: The "Korean Beauty" regime works miracles. It is a protocol of layered treatments that are applied in several inter-dependent, targeted steps. If your skin is damaged and you suffer from marks and heliodermy (sun-induced aging), consider having a medium TCA peel in the autumn. Medium peels require 3 days' downtime.
My favourite products: You can combine this Korean regime with the NCTF Reverse routine (essence, serum, cream) to increase its effectiveness.
Finally, if you have an excess of melanin (dark marks), I recommend having light therapy sessions using 633 nanometre LED waves. This technique can improve wrinkles, rosacea, a dull and lifeless complexion, and a loss of skin elasticity. Red LEDs penetrate directly into the deep dermal layers and stimulate the ATP − the energy source for all cell processes − which affects the speed at which tissues are reproduced, as well as cell renewal and skin rejuvenation.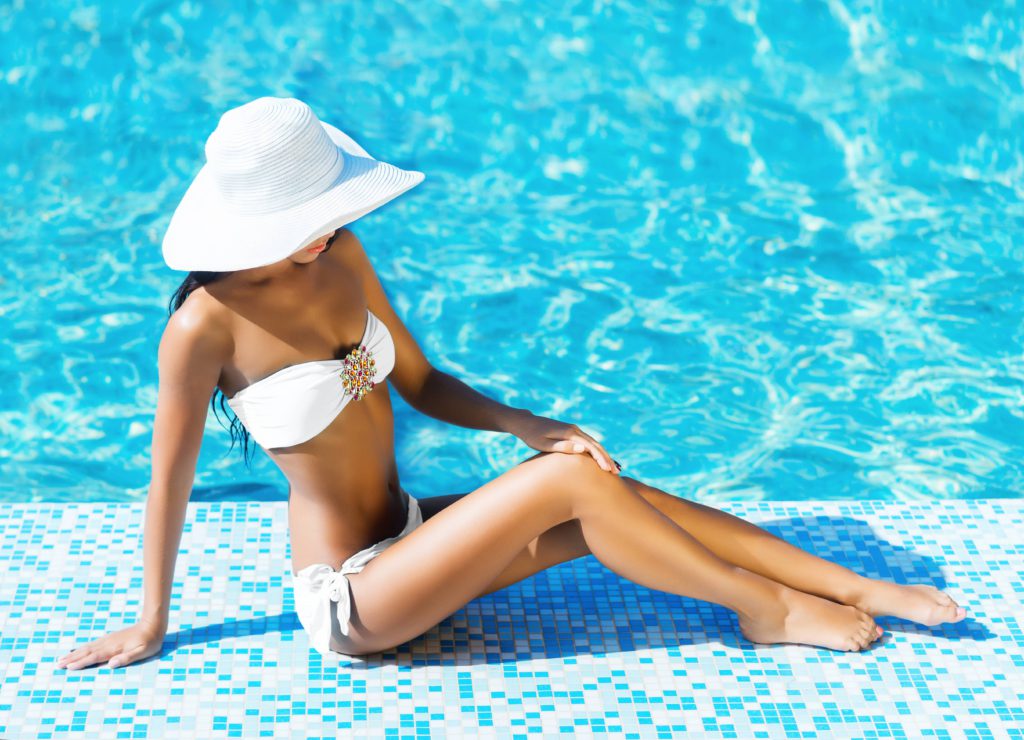 Step 3: Combat dark marks
Some people are more susceptible to dark marks and skin pigmentation, especially when they have been exposed to the sun over many years. These imperfections are also called sun spots or solar lentigos and appear in various sizes on areas of skin exposed to the sun, such as the face, hands, décolletage, shoulders and arms. They are linked to excess melanin production by the cells, the melanocytes.
My tip: Two at-home treatments: Pigment White and Pigment Perfect are particularly good at preventing and reducing pigmentation marks, in particular those caused by photoaging.
Step 4: Smooth and rehydrate in depth
We need to stop skin creases in their tracks, so do not hesitate to have some hyaluronic acid injections. It is important not to neglect the neck, décolletage and hands: areas which are often overlooked.
My tip: Medically-performed injections of MHA 18 coupled with NCTF will rehydrate and revitalise the skin in depth. For skin creases, you can complement these injections with Fine Lines by Art Filler, particularly for the peri-oral area, eye area, cheek creases, décolletage and hands. At home, use Time Filler cream and Time Zero serum to comfort your skin, which will be lifted by the firming gel. In this serum, two peptides inhibit acetylcholine, a neurotransmitter responsible for muscle contractions, and the integrated gluconolactone* allows for cell renewal that acts like a gentle peel.
Gluconolactone: A hydrating active that is particularly compatible with the skin, gluconolactone is obtained through biotechnology and is often included in deeply hydrating formulations. It offers long-lasting hydration and can be used both on the skin and on dry and damaged hair. Originally used as an additive in food, it is a Poly Hydroxy Acid (PHA) that is gentler on the skin than AHAs. Though less exfoliating, it is more hydrating.
________________________________________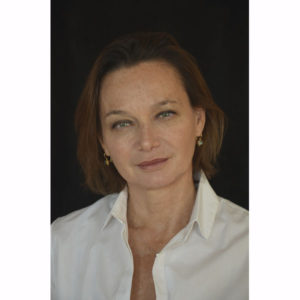 By Doctor Valérie Philippon
Graduate of the Rockfeller Lyon medical faculty and the EM Lyon, Dr Valérie Philippon has held various Marketing Management positions in the pharmaceutical industry and created and supervised the Masters in Marketing, Food & Health in Dijon. Holder of an inter-university degree from Paris Descartes and in Morphological and Anti-Aging Medicine, she practises aesthetic medicine while working as an international medical tutor and consultant.
________________________________________
Scientific references:
– Zussman et al., 2009; Nichols et Katiyar, 2010
– Yaar et Gilchrest, 2007
– Makrantonaki et Zouboulis, 2008
(1) Bergfeld WF, Remzi BK, Green B, Patel P, Ravas R: An Evaluation of the Gluconolactone Sensitive Skin Care Products. Amer Acad of Derm Poster Exhibit: Orlando, February, 1998/ (2) Berardesca E, Distante F, Vignoli GP, Oresajo C, Green B: Alpha hydroxyacids modulate stratum corneum barrier function. British J Dermatol 1997; 137:934-938. / (3) Green BA, Edison BL, Wildnauer RH. Polyhydroxy acids (PHAs) provide conditioning effects to skin without increasing sensitivity to UV light. Amer Acad of Derm Poster Exhibit: New Orleans, March, 2002./ (4) Edison BL, Green BA, Wildnauer RH, Sigler ML. A polyhydroxy acid skin care regimen provides antiaging effects comparable to an alpha-hydroxyacid regimen. Cutis 2004;73(suppl 2):14-17./ (5) Bernstein EF, Green B, Edison B, Wildnauer R: Poly Hydroxy Acids (PHAs): Clinical Uses for the Next Generation of Hydroxy Acids. Supplement to Skin & Aging. September 2001; 9:4-11 / (6) A comparative study of gluconolactone versus Benzoyl Peroxide in the treatment of acne. Hunt MJ, Barnetson R. Australas J. Dermatol 1992; 33: 131-134.