Spotlight on a brand at the cutting edge of innovation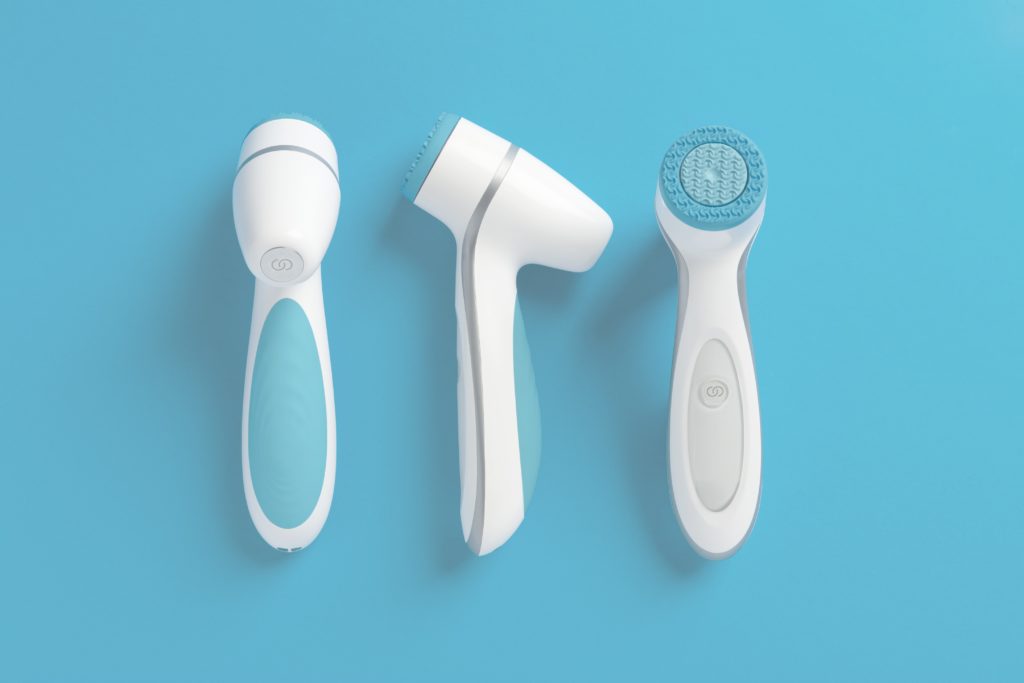 As the first direct-selling company in the anti-aging product sector, Nu Skin® are setting new standards, driven by a team of 30 researchers to maintain a constant level of innovation.
LumiSpa™: A device for cleansing and firming up the skin at home
Just like our muscles, our skin needs to move and "work out" in order to stay healthy. Above all, we need to pinpoint the best movements to optimise this work-out! This is what Nu Skin® has developed with its LumiSpa™ device, which enables you to thoroughly cleanse your skin every day and preserve it from the effects of aging.
Its rotating silicone head provides a made-to-measure work-out for your skin, which is focused on cell movement and designed to provide a deep cleanse while respecting the skin's balance.
The skin is immediately cleaner, the pores are rid of make-up, dirt and impurities, and the newly-stimulated cells are primed to receive the rest of your skincare routine. After two weeks, the skin is smoother, and the final results are visible after 12 weeks.
The LumiSpa™ is very easy to use: four 30-second bursts (the device pauses after each 30 seconds) to treat the 4 areas of the face: upper left and right, and lower left and right.
Choose from three different cleansers, each formulated for a different skin type and its requirements – dry, normal to combination, oily – to leave your skin radiant and refreshed.
The LumiSpa™ ageLOC® activating cleansers are specially formulated to provide precise, cushioned cleansing and interaction on the skin, thus optimising the action of the silicone ageLOC® LumiSpa™ head.
Two types of silicone head are available: a "normal" head for the daily cleansing of all skin types, and a firmer head for oily skin or the occasional more in-depth cleanse.
The LumiSpa™ even works when wet, so it can be used in the shower and is easy to clean for flawless hygiene.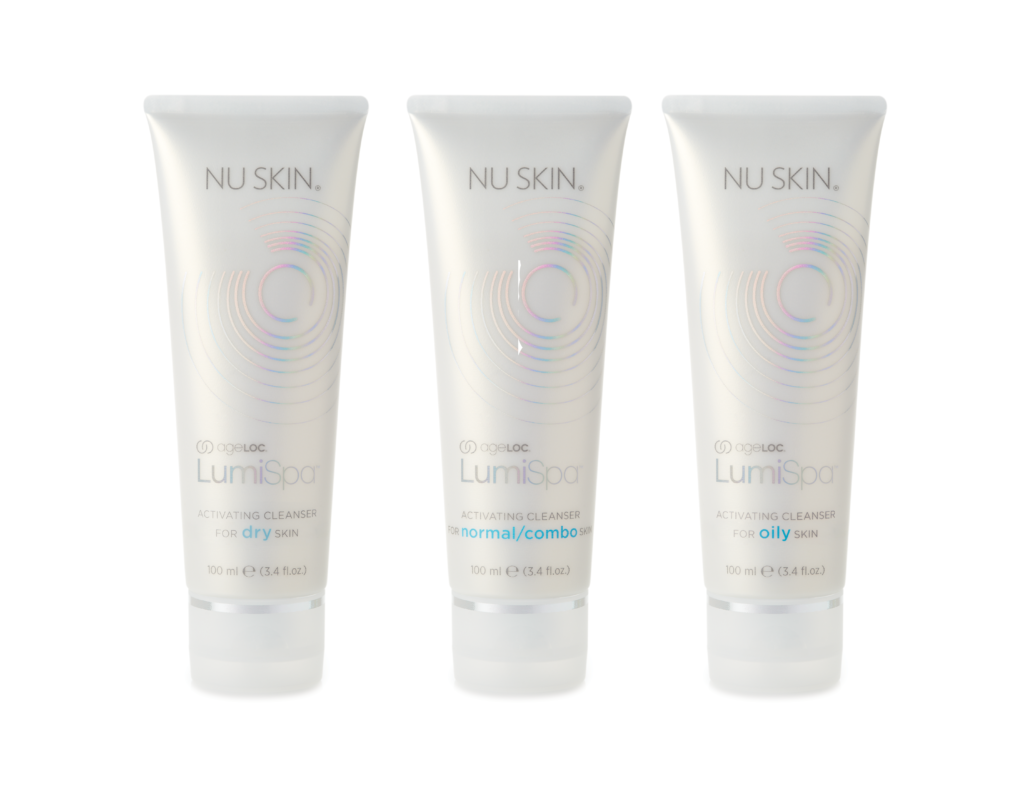 AgeLOC®
Nu Skin® also offer a range of products and "ageLOC®" treatment systems to care for your skin and preserve your youth capital. Serums, day creams, night creams, gels and thicker products, the brand provides everything your skin needs to regenerate itself and preserve its radiance, tonus and hydration.
AgeLOC® provides exclusive solutions that treat aging at the source. By slowing down the internal causes of aging, the ageLOC® line helps you to look and feel younger.
---
€200.64 for ageLOC LumiSpa device with silicone head
€43.70 for the cleanser
Nu Skin® nuskin.com