by Doctor Isabelle Fabiani
Here are my four steps to help you achieve healthy-looking skin, providing nourishment and protection from external aggressions to preserve your skin for the long term. 
1-Cleanse
Our skin is the first barrier against external aggressions. It comes into contact with impurities through pollution, smoke and make-up. This results in a dull complexion and blocked and enlarged pores.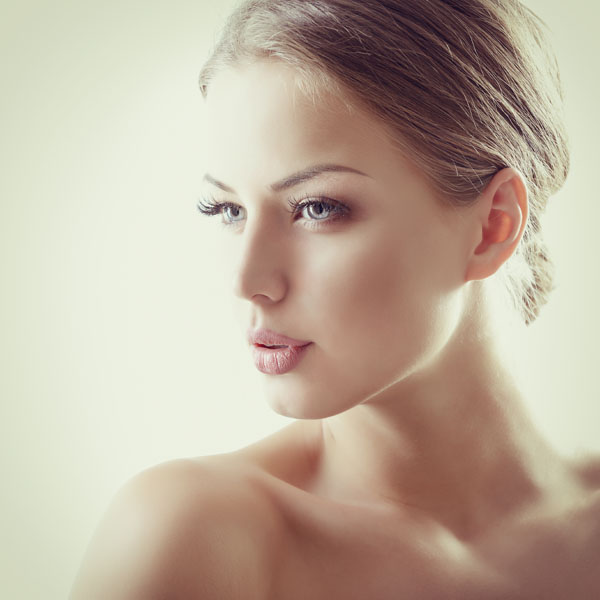 Cleansing the skin with suitable products that respect its pH is an essential step. Patients should carry out this step twice a day, using a dermatological soap such as Cleanance from Avene or Purify Cleanser from Eneomey in the evening (enabling the skin to breathe and regenerate overnight), and a gentler product in the morning, such as micellar water from Bioderma or Filorga.
Carried out by a doctor and chosen according to the patient's skin type, a peel is a good complement to this routine. Similar to an exfoliation, a peel removes the outer layers of the epidermis to reveal a brighter complexion and more radiant skin by smoothing the skin's texture. To do this, we apply a superficial peel with a 70% concentration of glycolic acid (Glykopeel from Filorga or Facial Peel from Eneomey) or salicylic acid, such as the Jessner Peel from Mesoestetic. These treatments should be repeated 3 or 4 times, a fortnight apart, depending on how your doctor feels the best results will be achieved. There is no downtime required.
We might also try a medium peel, such as a TCA peel. According to their concentration, these peels cause the skin to shed to varying degrees, and therefore require some downtime (though this is usually quite short). Try the strong Mela Peel from Dermaceutic, which also works on pigmentation marks, or the Alpha Beta Complex from Eneomey. This type of peel is carried out over one or two sessions, spaced a month apart. After a peel, sun protection is vital!
The newly-smoothed skin is now ready for some more in-depth treatments.
2-Recover lost density
The skin already looks more radiant, but we can give it a further boost by improving its density. Sun exposure, smoking, stress and age all lead skin to become less dense, which causes sagging. Luckily, there are many ways in which we can resolve this:
A mesolift will nourish the dermis and galvanise cell growth. It revitalises the dermis and epidermis through multiple injections, which aim to improve skin hydration, tone and elasticity. To do this, we use a cocktail of HA + multi-vitamins that can be found in Filorga NCTF or products from mesoestetic NCTC 109. It can be performed on the face, décolletage and hands.
Collagen boosters with weakly cross-linked HA: These are injected, preferably using a cannula, in a fan shape into the mid dermis. They reboot collagen synthesis and thus improve the skin's structure. The areas concerned are the face, the décolletage and the hands. The final results are achieved after 3 months. The protocol involves three sessions spaced a fortnight apart, with one to two syringes used according to the condition of the skin, then one top-up session every 3 to 6 months to strengthen and maintain the treatment's action. Examples of suitable products are Skinboosters from Galderma and Volift from Allergan.
Collagen and elastin inducers with calcium hydroxyapatite: Injected through a cannula into any saggy areas, these stimulate the fibroblasts' collagen production in the dermis. The product is absorbed by the body, leaving behind a newly-formed network that provides structural support. Ideal for the oval of the face. Example product: Radiesse from Merz. The final results are achieved after 3 months, and the quantity injected depends on the extent of the sagging. Repeat every 6 to 24 months.
At the end of each of these sessions, I use photo-rejuvenating LEDs to potentiate the treatment's effects (red and yellow light).
The skin recovers its lost density, the face looks less tired, brighter, regenerated and revitalised.
3-Maintain from the inside!
The outside of our body is a reflection of what is happening on the inside, and the duration and beneficial effect of these different techniques depend on our lifestyle. Smoking, drinking, and eating too much rich food, salt, sugar and fat should be avoided, or at least kept to a minimum!
Once you have done this, you might consider taking supplements to balance your body, especially in the run-up to winter:
Vitamin C is an antioxidant that stimulates the immunity and helps collagen production, stimulates scarring, and helps the body to absorb iron from vegetables.
Vitamin E is an antioxidant that reduces the breakdown of collagen fibres.
Trace elements fight against oxidative stress, which alters the integrity of the skin and cells. Selenium, copper, zinc, and manganese are all vital for health.
Omega 3 and 6 feature in the very make-up of the skin's cells. When present in sufficient amounts, they help the skin to stay supple and hydrated.
Example food supplements: Omegabiane + Dermobiane from Pilege, Normalite from Codifra.
4-Nourish from the outside
Our "good skin routine" is completed in the bathroom. Your newly-balanced, smooth, radiant skin is the perfect surface for applying products that act upon the superficial dermis. These products provide comfort, hydration and protection. My advice: as a first layer, always apply a serum (preferably vitamin C-based) both morning and evening. This will help moisturising creams to penetrate and will prevent the appearance of pigmentation marks. Apply to the face, décolletage, and do not forget your hands! Example products: Flavo C Ultraglican from Isdin or Daylight C20 from Eneomey. Next, apply a hydrating day cream, such as Time Filler from Filorga, Skin Active from Neostrata, Regen Ceutic from Dermaceutic, or Advanced Filler from Teoxane.
Finally, you need a good night cream: try Sleep and Peel from Filorga, NeoStrata's Skin Active Cellular Restoration cream or Stim Renew 30 from Eneomey. These regenerate the skin with a micro-peel and rehydrate the superficial layer of the epidermis for plumper, more radiant skin when you wake up!
These four steps are suitable for both young and mature skin. In younger women, this routine helps to prevent skin aging and sagging, and for more mature skin it helps to rejuvenate the skin and increase its density. In both cases, it gives the skin a fresh and healthy glow!
Doctor Isabelle Fabiani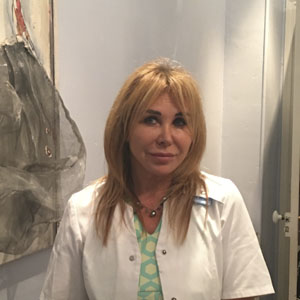 Doctor Isabelle Fabiani, a cosmetic doctor with a practice in Nice, graduated from the Sophie Antipolis Medical Faculty (Nice, France) with a degree in "Anatomy of the superficial structures of the face applied to injection techniques and the distribution of volumes for aesthetic purposes." Consultant expert for aesthetic medicine laboratories.