After the era of botox and hyaluronic acid, whose smoothing action lasts for a limited time, make way for tissue induction! Ellansé is a gel that has innovative tissue-inducing properties. It is ready to use and works by not only correcting the wrinkles and folds in your skin, but also by stimulating your body's own collagen for a long-lasting, natural result.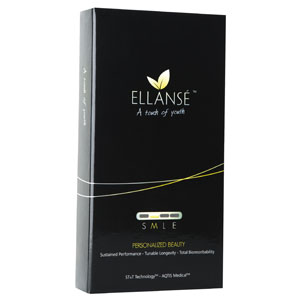 The immediate visible results are bought about by the carboxymethyl cellulose (CMC) in the gel. Its bio-stimulating action is generated by polycaprolactone (PCL) microspheres, a fully biocompatible polymer that is biodegradable and bioresorbable.
Two different types are available: ELLANSÉ-S and ELLANSÉ-M. Ask your doctor for more information!