A regular winner at the World Luxury Awards, this establishment is both a place for recharging your batteries and also to get fit, and even for post-cancer recovery.
Looking out across the bay of Saint Malo, located on the Emerald coast and near to Mont Saint Michel, the town of Dinard is home to 407 listed villas and is an ideal base for exploring Brittany.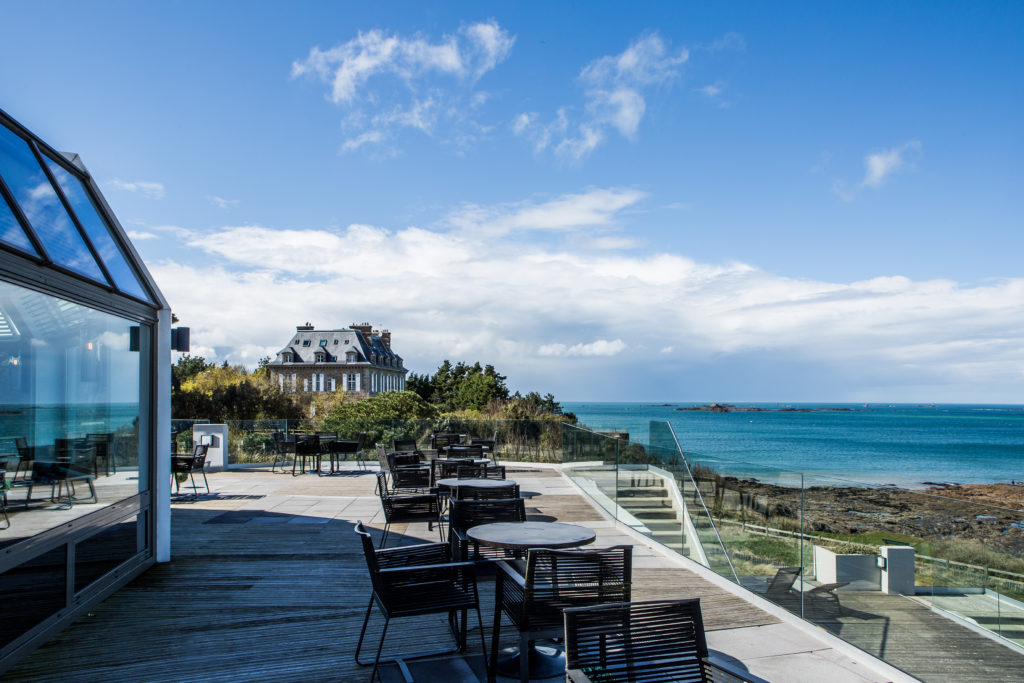 The centre has 173 four-star bedrooms, three restaurants, a bar and a 2,800m2 thalassotherapy centre and spa with 52 treatment booths. The spa offers a wide range of specialised treatments (in partnership with Skinceuticals and Thalasso Sea & Skin), massages for women and men (with the Salin de Biosel brand) as well as comprehensive thalassotherapy programmes. We suggest kicking off your stay with the "Relax et Vous par Biosel" treatment: a combination of face, leg and arm massages. Then try the exclusive "Matriporplus Sublime Mature Skin" anti-aging treatment, which uses pain-free electroporation to deliver a cocktail of anti-aging actives containing hyaluronic acid, selenium and vitamins. It's the perfect first step towards lower stress levels and more radiant skin.
Thalassotherapy: the essentials
The thalassotherapy treatments are particularly sophisticated. They are available on a half-day or full day basis, or over 4 or 6 days, depending on your aims (energy, radiance, serenity, detox, recovery) and rhythm (slow, balanced, strong). Choose from a range or ten or so packages, including: My High-Vitamin Break, My De-stress Anti Burn-Out Break, My Body-Slimming Break, My New Mum Break (De Gasquet method), My High-Vitamin Break for Men, My Healthy Skin and Menopause Break, My Body Repair Break for Joint Pain and Flexibility (or Back Pain and Posture), My Sea & Sleep Break, My Fountain of Youth Break (for post-cancer recovery). You could also go for the signature packages, such as Performance Golf for golf-lovers who need some pampering, the special Slimming Performance Package or Menopause Stopover packages, or the Our Zen Break short-stay package for couples.
Post-cancer recovery
The "My Fountain of Youth" package lasts 6 days and includes 20 treatments. It was designed by Joelle Colin, director of the thalassotherapy centre, with advice from breast cancer specialist Dr Cécile Bendavid. The aim of this package is to help guests recuperate after cancer treatment, harmonise their emotions, rid them of any excess minerals and experience new sensations. It begins with an appointment with an expert, who sets out a daily schedule that includes 1 Bach flower consultation, 1 bioelectrical impedance analysis, 1 coaching session in the pool, 1 mindfulness relaxation session, 1 music therapy session in a sensory room, and 2 aqua-breathing sessions (seawater relaxation). Treatments include 1  foot reflexology session, 1 Kansu session (a traditional Indian foot massage using a metal alloy bowl), 1 cranial massage, 2 body massages, 1 facial, and 7 thalassotherapy treatments.
Improving your sleep patterns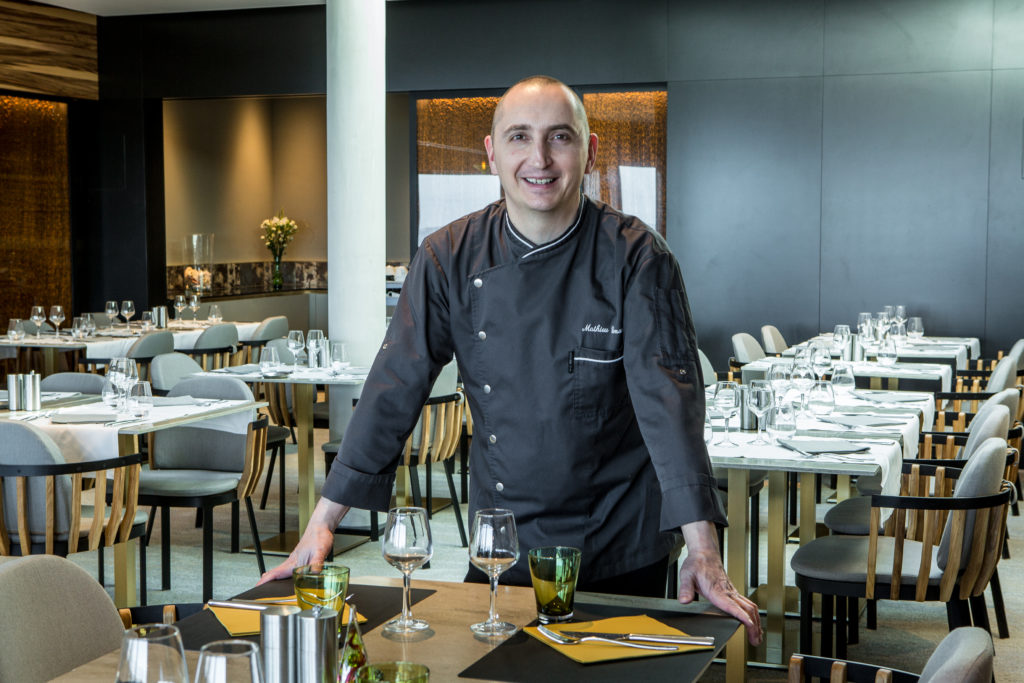 A second innovative package, "My Sea & Sleep Break", will regulate your sleep patterns to help you get some proper rest. It was designed by experts from a sleep centre to rid you of any stress and fatigue, reset your biological clock and make your sleep more regenerative. Again, it starts with an appointment with an expert and is followed by 24 treatments, including 5 sophrology sessions and light therapy sessions in a special chamber (exposure to intense white light, a minimum of 2,500 lux), 2 relaxing massages, 3 mineralising wraps, and 3 music therapy sessions. Bathed in sunlight, with huge spaces looking out to sea, this establishment enables you to get back to peak fitness (a number of international sports teams regularly come here), laze around (in the 29° saltwater swimming pool), get moving (33° thalassotherapy pools) and get away from it all.
THALASSA SEA & SPA DINARD, 1 Avenue du Château Hébert 35800 Dinard 33 (0)2 99 16 78 10 thalassa.com