The best-kept secrets of the sea
Mid-way between Saint Malo and Saint Brieuc, the Spa Marin du Val André stands out thanks to its intimate size and its well thought-out wellness offer.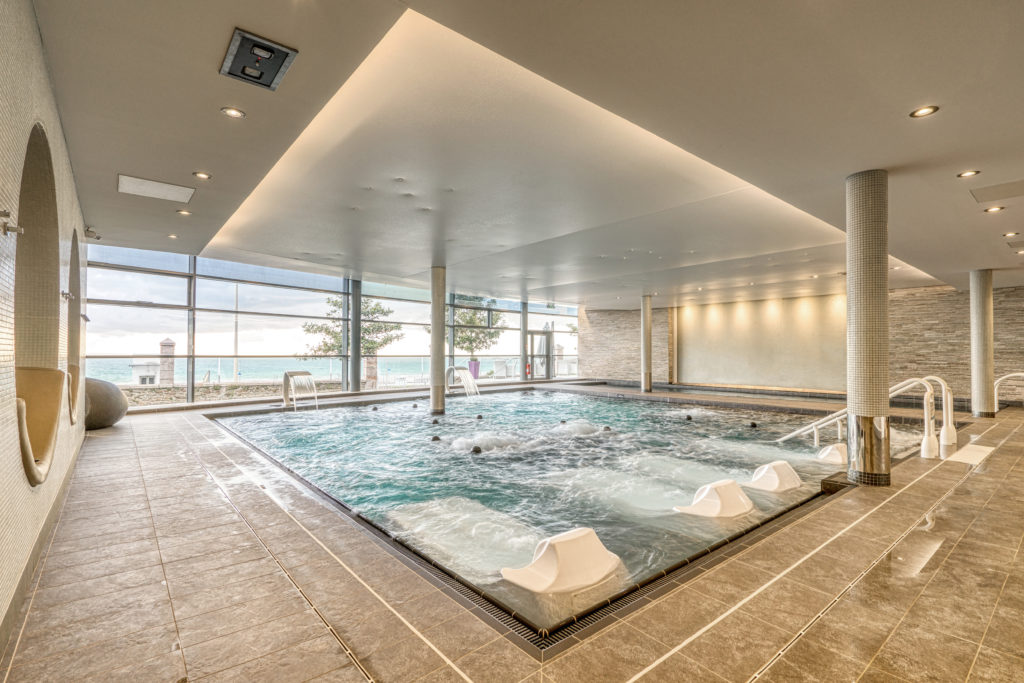 A cosy, even intimate, destination, the Val André is a tranquil and friendly spa that is popular for its short-stay wellness breaks. This marine spa, located in one of Brittany's well-known seaside resorts, focuses on conviviality, outstanding food and cutting-edge treatments, which often use the region's natural assets such as hemp or seaweed.  
"People come to the Spa Marin du Val André to enjoy a lovely few days of pampering. This is why we called it a marine spa as opposed to a thalassotherapy centre," says manager Gilles Tatu. With its Belle Epoque hotel (68 bedrooms and 27 suites) looking out to sea, its bay edged with beautiful sandy beaches, and its delicious salted caramel, this establishment offers a truly pleasurable experience. 
Regional aesthetic treatments
People come here to recharge their batteries. If you want to relax, head to the aromatherapy room or succumb to the pleasure of a massage. The 18 light-filled and spacious treatment booths are set in a modern, peaceful space. If you are short on time, opt for the 3-day "Val'Starter" package, which includes 5 different modules for maximum wellbeing and effectiveness. Each module includes 9 treatments, along the themes of Health, Beauty, Figure, Zen and Digital Detox. Guests who have a bit more time on their hands have two packages to choose from: the 1 to 4-day "Val'Viva", which blends thalassotherapy with beauty, and the classic 6-day "Val'Forme" package. The "Val'Sihouette" package helps you get your figure back with targeted treatments coupled with specially adapted culinary delights. This package comprises 4 treatments per day for 6 days, including 7 beauty treatments that include exfoliation, LPG, pressotherapy and 9 mineral-boosting treatments, such as hydromassage baths with essential oils and thermal body wraps. 
Energie Breizh treatment
We tested a new treatment that will be available in 2020: the Energie Breizh. It lasts 1 hour 45 minutes and combines various massage techniques for a relaxing and energising effect. It makes use of regional products, including hemp, which is grown just a few kilometres away and boasts an eczema-fighting action (rich in omega 3 and 6), and seaweed, which is everywhere in Brittany, for its stress-busting effects (and added minerals that regulate the body's acidity). This treatment was designed by one of the spa's experts, Océane, who is passionate about her job: it was lovely to benefit from her enthusiasm and her knowledge of relaxation techniques and Chinese medicine. The treatment starts with a hemp oil exfoliation, followed by a face and body massage then a mask. Once the final cream has been applied, you are invited to sample some local petits-fours. A must-try! 
Marine cocooning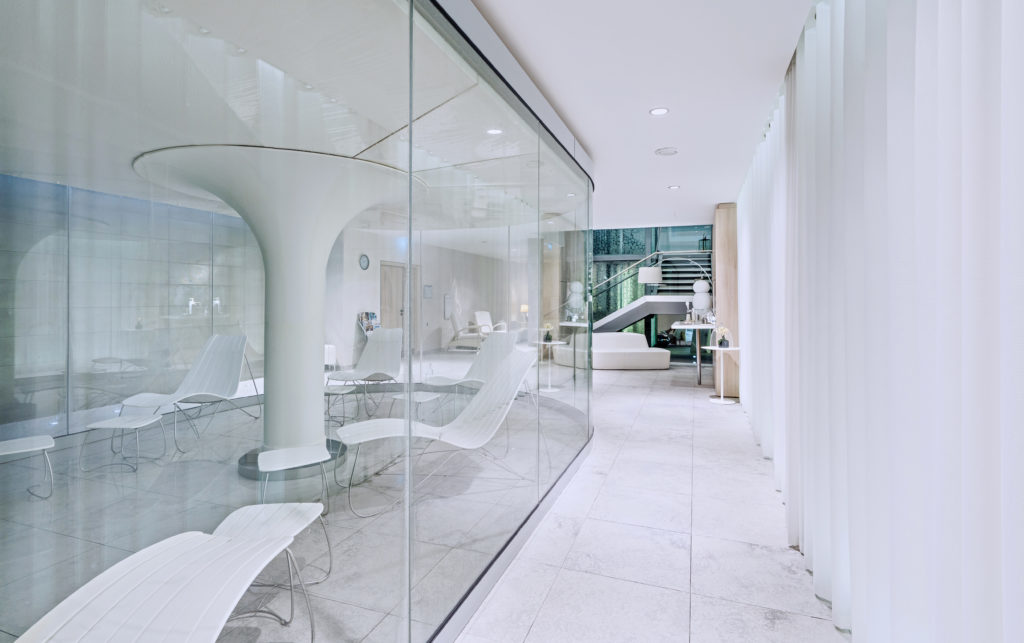 The 2,000m2 marine spa immerses you in a velvety atmosphere, complete with a "Fitness Area" that houses a large, heated, hydro-active seawater pool with underwater jets, a swimming lane, two steam rooms and a gym. The fully-glazed aromatherapy room is given pride of place, and is an excellent place to relax. The staff are discreet but offer daily aquagym sessions and osteopathy advice, and have several strings to their bow: visceral and cranial therapies, somato-emotional osteopathy, and Abhyanga massage for an undeniable relaxing effect. The idea is to pamper guests throughout their stay. The Spa du Val André works with the brand Thalgo. 
Jérôme Barbançon's gourmet cuisine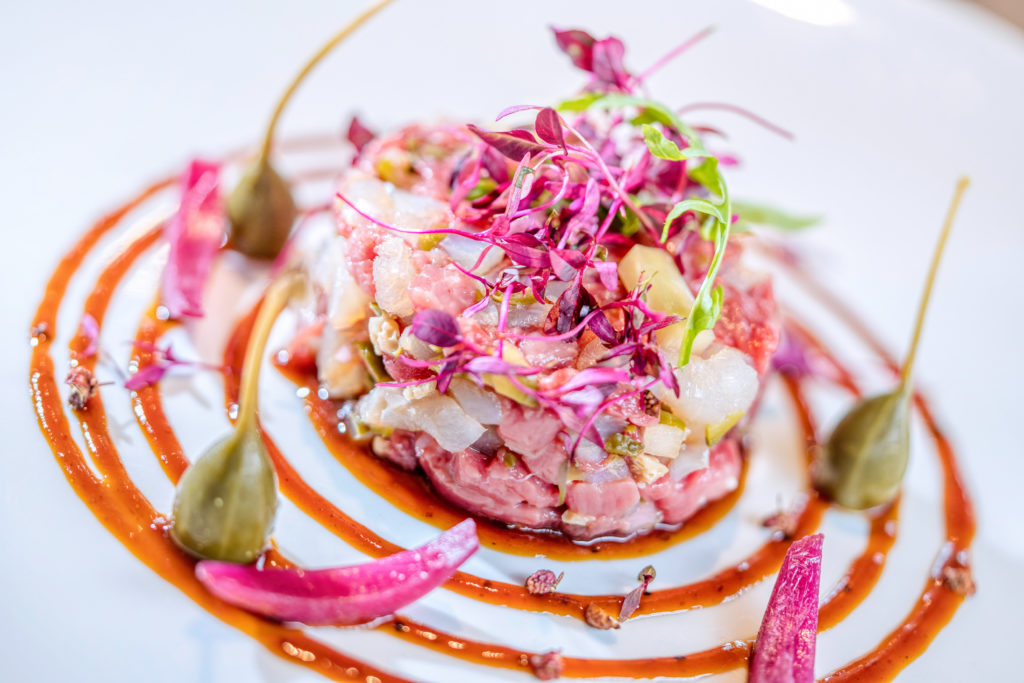 This is the hidden jewel of the establishment: refined cuisine inspired by the sea and concocted by chef Jérôme Barbançon, the Tim Burton of vegetables (he loves the autumnal colours of black carrots and purple cabbage). His gastronomic cuisine has successfully ventured into slimming territory, avoiding the usual pitfalls. He showcases local produce – including Brittany's famous scallops, john dory fish, langoustines and even foie gras – in dishes that are given a highly original touch with turmeric and ginger. Sweet-toothed guests are also catered for: the Brodier butter is irresistible, as are the "Eric Elien" ice creams and Izao chocolate bars. This restaurant focuses on creating flavoursome, seasonal, simple and healthy cuisine.
Useful information

Spa Marin du Val André
Pléneuf-Val-André +33 (0)1 84 55 34 36
www.thalasseo.com/hotel/spa-marin-du-val-andre