Sea & Balance Relax and recharge your batteries
The new Sea & Balance package showcases the establishment's expertise. Thalassotherapy drains, softens and boosts the body's mineral levels. Exercise prevents aging and strengthens. Nutrition teaches good dietary habits.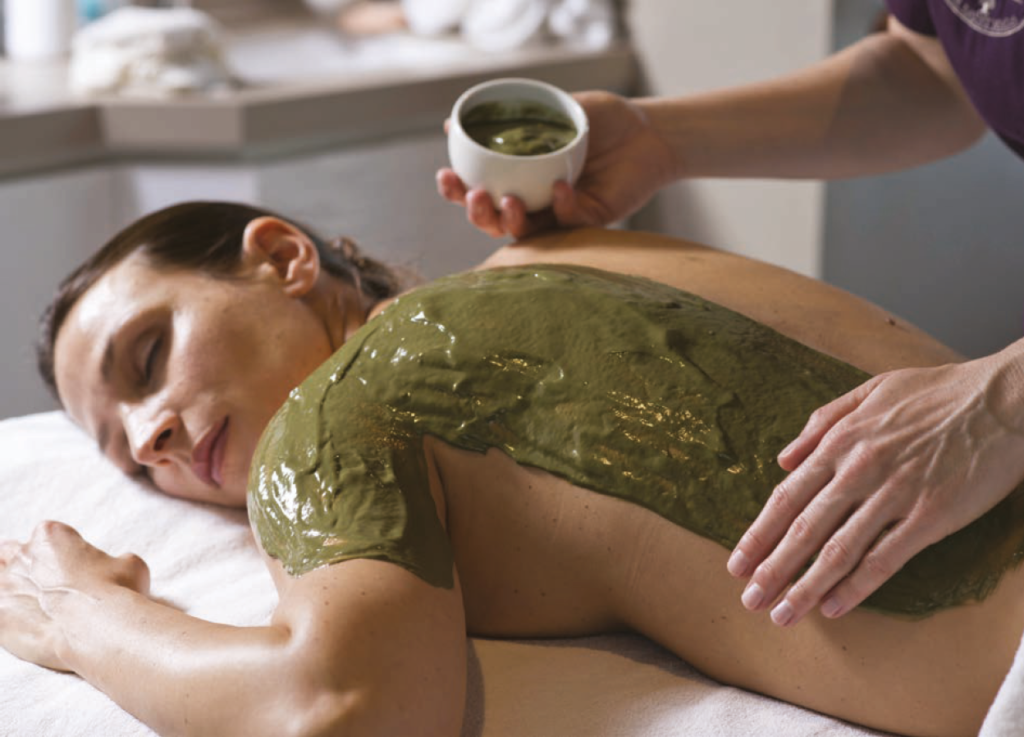 The package comprises 17 thalassotherapy treatments and 6 signature protocols.
It includes a manual affusion shower, a massage carried out by a hydrotherapist under a fine shower of warm seawater. Diffused by an exclusive affusion ramp, the water jets sweep over the body during this unique 25-minute massage, promoting intense muscle relaxation.
The spa, which is a centre for expertise and excellence, offers cranio-sacral reflexology, an expert protocol that focuses on around ten points on the skull and neck for a feeling of overall wellbeing. Try the detox body mask, made from an occlusive seaweed paste, which encourages sweating. For exercise, you can do some aqua-cycling with a sports coach who will make you work your thighs, buttocks and calves, or aqua-relaxation with a physiotherapist to relieve any tension. Finally, a new "Intuitive Eating" cookery workshop will teach you how to pay attention to what you eat: sensory discoveries, gluten, vegan, Five Facets Mindfulness questionnaire… Round it all off with an informal dinner put together by Frederic Derat-Carriere, the in-house dietician at La Verrière restaurant, who has created a perfect blend of nutrition and fine dining.
---
Thermes Marins de Saint-Malo
100, Grande Plage du Sillon, Boulevard Hébert, 35400 Saint-Malo
Téléphone : (33) 02 99 40 75 75