By Doctor Isabelle Gallay
Among the Rejuvenation-Remodelling techniques available today, we might cite peels, flash lamps, certain radiofrequencies, and lasers. There is now a personal assistant to perform the latter, in the shape of the Blue Derma mini laser device.
Patients often seek the advice of a specialist cosmetic doctor about their skin aging. The specialist carries out a very methodical analysis of how the patient is aging, and will then draw up a treatment plan that prioritises restoring the skin quality. However, please note that we are not talking about dysplastic lesions here, which must be identified and treated before anything else.
On the clinical level, we will observe surface, pigmentary and vascular changes:
spots,
roughness,
irregularity of the complexion,
telangiectasia,
stellate angiomas,
waxy complexion;
the deep structures reveal their weaknesses in terms of fine lines, relaxation and modification of appendages such as sebaceous adenomas, fibrous papules, comedones.
These issues, which are often associated with overexposure to UV rays, can be treated with so-called Rejuvenation- Remodelling (RR) treatments: rejuvenation concerns the vascular and pigmentary changes, and remodelling involves restructuring the dermis (remodelling = recovering its original state). Once the reconstruction work has been done, then fillers, tissue inducers, tensor threads and expression modifiers will do the rest, as they are becoming ever more effective with less product used. RR techniques include peels, flash lamps, some radiofrequencies, and lasers.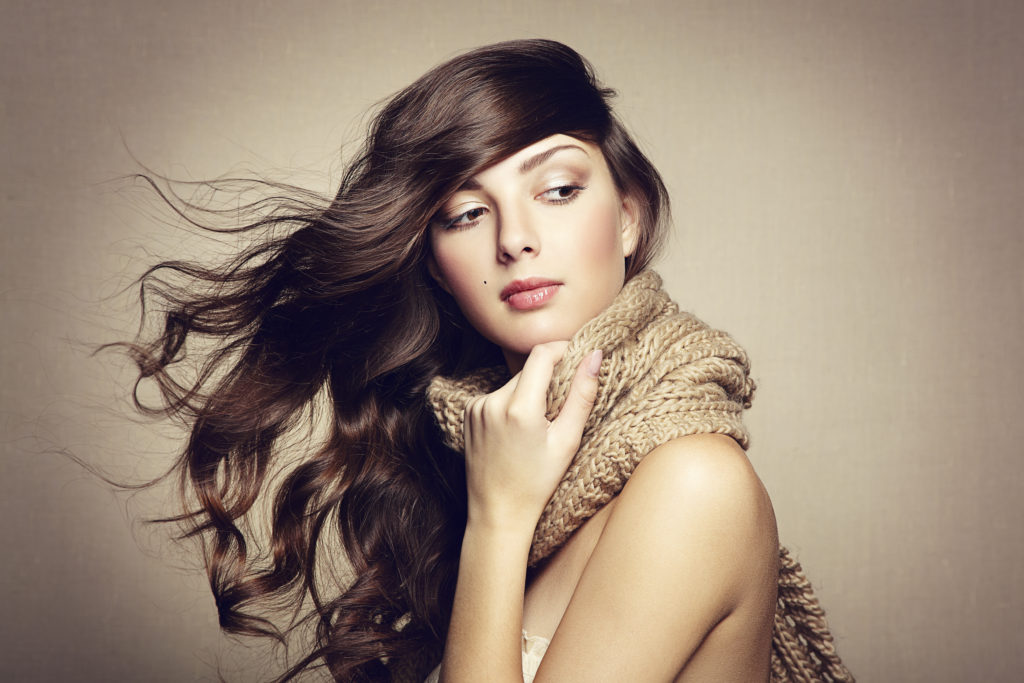 Why use lasers to restructure the skin?
In addition to resurfacing lasers (CO2, Erbium being the most common) that destroy and stimulate reconstruction, other dermatological lasers can act selectively on the excess chromophores (haemoglobin, melanin) in aging skin while releasing thermal energy that can help with remodelling: all of the energy from the laser's light beam is concentrated on the targeted chromophore and reaches its target accurately according to the wavelength used: this is what we call selective photothermolysis. For less selective lasers, a distanced photothermal effect is possible, even desired, to destroy some very damaged structures: however, above 60°C we achieve photocoagulation, protein denaturation, while with lower thermal diffusion, we can stimulate fibroblast synthesis. This either has a direct effect on the dermis, through heat shock proteins (HSP), or by releasing cytokines through the heated dermal vessels.
More recently, we have used LLLT (Low Level Laser Therapy), which involves applying cold light to the tissues (lower than 0.5 Watts, as opposed to HLLT, High Level Laser Therapy), which acts directly on the intra-mitochondrial chromophores, namely cytochrome c oxidase. This enzyme, once released from nitric oxide (NO) by photo-oxidation, activates ATP production by the electron transport chain. This is what we call photobiomodulation (PBM). The wavelengths most often used for this are red, near infra-red (NIR).
LEDs (light-emitting diodes) are most often used for PBM, especially to neutralise the excess oxygen generated by the thermal lasers and thus reduce any collateral damage and activate healing. The immediate effects of PBM are vasodilation, increased blood flow, and more oxygen in the tissues. Over the long term, it has an anti-inflammatory effect, speeding up healing and mobilising and activating the stem cells. This regulated reconstruction guarantees a natural result with no complications: too aggressive, too hot or too deep treatments are responsible for the release of too many free radicals, which produce a chain-reaction of damage. Active cosmetics that contain powerful anti-oxidants are a major asset in post-laser care, as well as in PBM, and are even better suited to this treatment.
What happens during an LRR (Laser Rejuvenation and Remodelling) session, and why use the Blue Derma mini device for LRR?
Laser RR is performed in several stages over the course of one single session: destroying pigmentary lesions (solar lentigos) and vascular lesions (telangiectasias, erythroses, haemangiomas), vaporising benign tumours, and thermal dermal remodelling ("sweeping" the treatment surface). We perform a personalised treatment according to the clinical signs of heliodermia. Several sessions may be required, spaced a month apart.
The Blue Derma laser allows for selective tissue destruction and restoration to its original condition, with a real potential for regulating healing. This laser combines HLLT and LLLT, delivered simultaneously, allowing us to destroy, stimulate and regulate all at the same time. It is a laser whose photons are emitted by diodes, with three wavelengths ( ): the blue one (445nm laser diode) is the effective , delivered in HLLT; its specific feature is that it is greatly absorbed by haemoglobin and by melanin (Fig. 2), and therefore requires a lower strength in order to be able to destroy pigmentary and vascular lesions at the skin's surface; in higher doses, it allows for photocoagulation on a vascular level and destroys haemangiomas, red spots, as well as photo-vaporising benign tumours (seborrheic keratosis, adenomas, fibromas, deep lentigos, microcysts, viral tumours), where it becomes a valuable assistant in minor surgery. Pigmentary lesions that are prone to post-inflammatory hyperpigmentation, such as melasma and nevus of Ota, are progressively lightened using very low strength lasers (as opposed to the 415nm blue laser, which is recognised as aggravating).
Two other are delivered by this laser, including the red 660nm, emitted systematically in LLLT between the blue laser beams, with the aim of modulating the inflammatory reaction and regulating future healing. The third, 970nm, is in the near infra-red bracket (NIR); it is absorbed by water and, by increasing the temperature inside the dermal micro-vessels following their absorption, stimulates the local circulation, increasing oxygen in the tissues, and thus optimises the cellular response and tissue restoration (see above). It is also absorbed (though less than blue lasers) by melanin and haemoglobin, but is more penetrative: it therefore optimises the treatment depth, namely for varicose veins in the wings of the nose and those in the lower members, for deeper lentigos. NIR can also be used in LLLT (<0.5w), and thus contributes to PBM and, for darker skins, the tissues' trophicity by acting upon the oxidase cytochrome and the production of ATP.
In addition to these numerous medical and aesthetic indications, the Blue Derma laser also possesses a bare fibre that allows for photo-dissection, a kind of "photonic scalpel", and always associated with PBM. The miniaturisation of this laser (diode laser technology), the fact that it is silent even when working, and the different handpieces, including the most recent fractional handpiece, must not allow us to forget that this is a class IV laser that requires all applicable precautions (information, protective glasses, a room that fulfils all safety standards).
LRR using the Blue Derma laser is carried out in one or several 20-minute sessions, spaced 4 to 6 weeks apart. Each session is split into three or four phases: the first involves destroying any excess pigmentary targets by erasing solar lentigos (pigmentary programme); in the second, we destroy the telangiectasias (vascular programme); a third phase (contactless surgery) enables us to vaporise any raised lesions such as adenomas, microcysts, seborrheic keratosis, etc. To finish, we can remodel the skin by sweeping the whole face with a suitable handpiece. Each of these programmes takes into account the settings, the phototype, and the treatment depth of the lesions to be abraded.
What other body parts can benefit from this treatment?
Inflammatory pathologies can be treated in the "therapy" part of the protocol, an alternative or complement to classic therapies, both for inflammatory dermatosis and infectious dermatosis. Acne is generally improved (red and blue light). Onychomycosis responds well to a few pain-free LLLT sessions, allowing the patient to avoid other treatments, which may be long and potentially toxic. A function allows the practitioner to save any personalised protocols.
The advantage of LRR with the Blue Derma laser is, above all, the patients' extreme satisfaction after just one session, providing they have been warned about the increased colour of lentigos and telangiectasias for 8 to 10 days in the case of pronounced actinic aging. Downtime is almost never reported. The patient is advised to follow a home care routine between sessions (antioxidants, moisturisers and photoprotectors every morning, healing creams in the evening).
Post-laser care products improve patient comfort, especially if there is a feeling of heat when several targets have been destroyed. This might be in the shape of pre-impregnated masks, to be applied for a few minutes at a time, or an indepth treatment performed by a beautician, which combines a feeling of wellbeing and pampering with the efficacity of the actives applied.
With regard to masks, we recommend the medical products from the Dermastir range, which include:
Post-Op Invisible Face Mask Hyaluronic™, which creates a protective barrier that reduces imperceptible water loss, soothes with aloe vera, and slows down cellular oxidation thanks to vitamin E
Post-Op Bio-Cellular Face Mask Whitening Skin Tissue™, a real second skin that is made using microorganism biofermentation techniques and contains glycyrrhizate, a pigmentation regulator, and antioxidant ellagic acid.
As for treatments, we recommend the masks from Skinceuticals, which a beautician will prepare extemporaneously:
Vitamin C Firming Mask™, a powerful antioxidant
Phyto Correctiv Mask™, a high concentration of hyaluronic acid and soothing plant peptides for sensitive skin
For skin prone to post-inflammatory hyperpigmentation (in particular melasma), the Skin-Eclipse™ technique is ideal after laser treatments: a gentle peel performed with a solution of agents that reduce melanin synthesis, including mandelic acid, is applied under a mask that contains anti-inflammatory, antioxidant, anti-glycation and pigmentation-regulating actives. Then, an electroporation-electrophoresis current coupled with LEDs activates the penetration of these substances, creating a soothing treatment thanks to the vibrations of the LED's crystals.
All of these post-laser treatments should not be neglected, as they allow the results achieved to be optimised in terms of both quality and precocity: marks and telangiectasias fade out in two to three weeks (rejuvenation), tone is improved after six weeks. This kind of treatment should be performed before any aesthetic procedure if the skin has been chronically exposed to the sun. Hyaluronic acid injections, if recommended, will be even more effective, will require less product, and will be longer lasting.
Treating rosacea, marks, varicose veins, flaws, erasing scars, fine lines, stretch marks, and remodelling the conjunctive tissue are now frequent requests from patients who want to improve their skin's appearance. Laser treatments have enabled us to do this even more precisely and with fewer side effects. This is the case for the new blue laser, coupled with red and infra-red lasers, which allows for destruction and photobiomodulation at the same time. The dermal rejuvenation and remodelling results are even more effective when you associate the procedures with the right cosmetics.
---

Doctor Isabelle Gallay
Graduated from the Saint-Louis Lariboisière faculty in Paris in 1987, in dermatology and plastic surgery of the face. Diplomas in Lasers for Dermatology, Angiology and Plastic Surgery. Vice-chairman and regional head of the French National Syndicate of Dermatologists and Venerologists (SNDV), member of the French Dermatology Society (SFD), expert for the Aesthetic Vigilance Group of the gDEC.