CoolSculpting, the leading name in cryolipolysis, stands out thanks to a handful of unique features (published clinical studies, reproducibility of results, patented Freeze Detect safety system, etc.).
One of the things that makes the technique so different is the quality of the five hand pieces available. They vary in size, shape and curve to that they can snugly follow the curves of the patient's body, which boosts the quality of the results.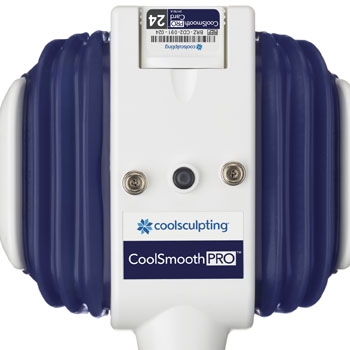 Zeltiq recently obtained a new FDA approval, which authorises CoolSculpting to be used to a minimum temperature of minus 13°C (previously minus 10°C) in complete safety.
A new version of the applicator used to treat saddlebags has just been brought out on the market. The CoolSmooth Pro reduces the time it takes to treat this area by 37.5%, down to 75 minutes.