Since 2009, SoftFil® has been offering the latest technology, not only high quality micro-cannulas but also masks for anti-ageing care and after aesthetic treatments.
> SoftFil® Post Act Mask for the face relieves the sensation of heat after injections, peelings and laser treatments. It also reduces fine lines and improves the skin texture thanks to its moisturizing power (HA inside). This mask is easy to apply and ensures a complete and homogeneous action, the skin is hydrated.
> SoftFil® Post Act Mask Skincare Gloves are pre-saturated with an anti-age serum containing Hyaluronic Acid (naturally present in the skin), Lime Pearl extract (rich in AHAs) and Red Algae extract. This innovative formula stimulates skin cell regeneration and reinforces the skin's natural protection, leaving it feeling softer and smoother. With fine lines diminished, the skin of the hands are visibly rejuvenated. The gloves are easy to apply, ideal after hand injections.
> SoftFil Sublim'Mask for the face thanks to its ultra-thin fiber structure of bio-cellulose (obtained by natural fermentation of coconut milk), this professional, bio-technology mask offers a unique, natural and efficient treatment. This treatment moisturizes dry or sensitive skins, minimizes dark spots, skin-ageing and protects cells against oxidation.
> The SoftFil® Sublim'Mask Eye Contour Patch is a non-greasy film-forming gel using Red Algae extracts. Flexible and adapts to the skin perfectly, allowing an ideal and continuous diffusion of the active ingredients. Cornflower and Hamamelis extracts soothe and decongest the eye area, whilst refreshing and toning the skin. The SoftFil® Sublim' Eye Contour Patch is easy to apply and eyes feel instantly refreshed.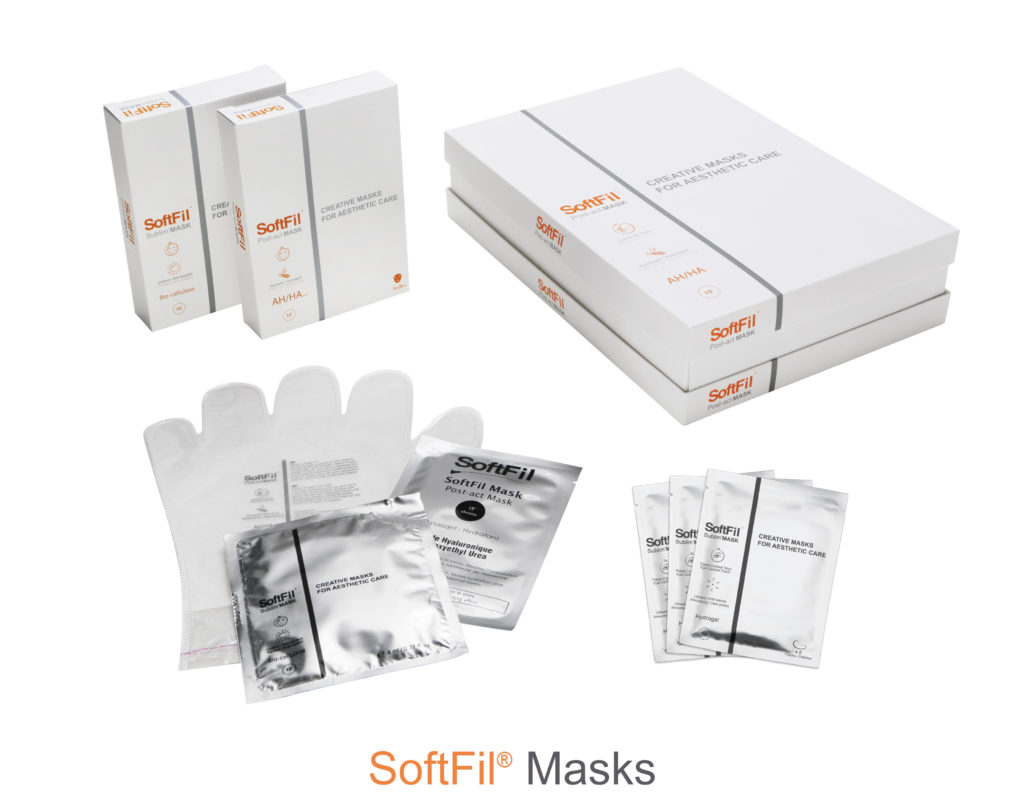 Watch here their masks tutorials on their website
Meet the Softfil team on booth F22 at the AMEC – VISAGE congress in Monaco September 15-16,  2017.
To discover these masks, check out our contest on our Facebook page !