How about a metamorphosis?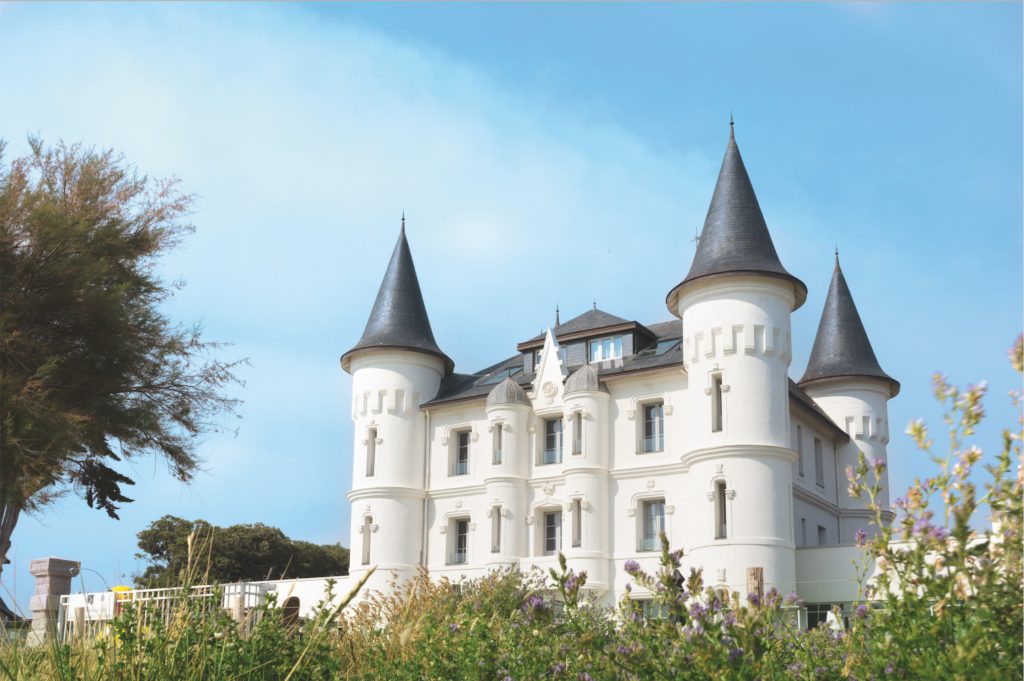 Change your life, change yourself: it's something everyone thinks about, but few people ever do. With their new, luxury long-stay package, Relais Thalasso help you to take the first step along the road to wellbeing.
"Metamorphosis" is a highly innovative 6-day package that is based around 5 axes and includes facials, body treatments and consultations with experts, with just one goal in mind: to make you relax, and stay relaxed for the long term.
What are these 5 axes? To cleanse the body and mind, guests are offered five proposals every day as part of their care plan:
1. Change my habits
2. Free my mind
3. Take care of my body
4. Balance my body
5. Beautify my face
Depending on the place you are staying – Bénodet, Tourelles or Ile de Ré – your schedule may change slightly, but will always include an introduction to wellness on Day 1 (with an added nutritional assessment in Tourelles), a Labiomer detox exfoliation, an LPG facial, a Labiodetox wrap, and a debrief of the first day. Day 2 focuses on the body and its balance, with a micro-nutrition conference, an LPG Cellu M6 body treatment, a Filorga facial, a meal with a dietician and a breathing workshop. On Day 3 the theme is breathing deeply and getting moving, with a "good habits" workshop, a cryotherapy wrap, a Labiomer lifting marine facial, a water-based activity and a hot stone massage. On Day 4 guests learn to be aware of the environment around them, with a conference about "Nature and Me", a Supreme Harmony treatment, an LPG facial, a Nordic walk and a sophrology workshop. Day 5 involves achieving a balance, with a debrief of the cure, an LPG Cellu M6 body treatment, a Kobido Japanese facial massage, a Labiodetox wrap and a water-based activity. Day 6 is entitled "Go home relaxed", and includes a Metamorphosis cocktail, Océance silhouette treatment, jet shower, and a poly-sensory marine bath.
You are sure to go home feeling fully restored!
Le Château des Tourelles: the art of sea-wellness
If you opt for the Château des Tourelles establishment, you will enjoy this Metamorphosis package in an idyllic setting: on the seafront, just a stone's throw away from La Baule, one of the most beautiful bays in the world, with luxurious bedrooms, a marine spa with a seawater pool heated to 32°, a pool with two waterfalls and nine underwater massage jets, and an outdoor swimming pool with ocean views, a gym and wellness area with a solarium, men's and women's saunas, and a mixed steam room. The Phelippeau family has nurtured the establishment's philosophy for the last 25 years, basing it on a powerful idea: sea-wellness, i.e. how to treat yourself well and enjoy life, with a focus on thalassotherapy as well as nutrition and sleep. It has been a huge success for this innovative establishment, which has developed a suite concept that enables guests to have a series of treatments without any breaks in time or space. Nothing could be more pleasant than going from enjoying a seaweed wrap in a private steam room to a jet shower that reshapes your figure, before hopping onto a table for a massage then slipping into a poly-sensory bath with essential oils, and rounding off with a cup of herbal tea in a relaxation lounge, where you can chat with your fellow guest, if you have opted for twin treatments. The RelaisThalasso Suites are designed to enable couples to enjoy treatments together while respecting the privacy of each person. The concept is ideal for maintaining the feeling of complete care that guests experience as soon as they step into the Château des Tourelles, and which they can prolong at home with the Labiomer range of marine cosmetics, which use seaweed extract collected from the heart of the Iroise Sea in Brittany.
---
Chateau des Tourelles
1 avenue Léon Dubas, Pointe du Bec,
44380 Pornichet