From November 27 to 29, 2016, professionals from the Spa and Wellness sector will meet in Dubai for Spameeting Business Meetings at the prestigious St Regis Dubai Hotel. Planned meetings will take place between expert brands, renowned professionals, retailers and distributors, project managers in Spa, Medispa and Hotel Spa sectors… A truly unique networking platform, with personalized meetings planned: a quicker and more efficient way to conduct business and demonstrate knowledge.
With participants coming from Europe, Asia Pacific, and the Middle-East, the event was conceived as a true business accelerator.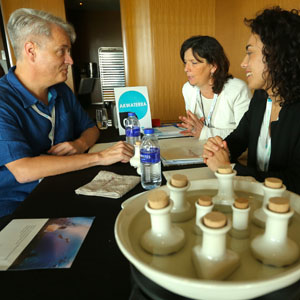 Located in the heart of a booming Middle-Eastern market, Spameeting Business Meeting is the must-attend event actors in the Spa and Wellness sector.
Contact us :
+33 01-44-69-97-68