Informa GE and Kintex launch new Beauty Project in Vietnam Mekong Beauty Show 2017
Ho Chi Minh City , June 15- 17
The leading international exhibition organiser Informa has joint forces with Kintex-the largest & newest venue of Korea to launch Mekong Beauty Show in Ho Chi Minh City from 15th to 17th June .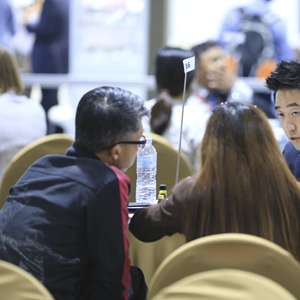 Taking place at the Saigon Exhibition and Convention Center SECC from 15th to 17th June , Mekong Beauty Show will be attracting International exhibitors , K-Beauty exhibitors and industry leaders in Vietnam.
Mekong Beauty Show will deliver more than 200 exhibitors from Europe, South Korea, Thailand, Malaysia, Singapore, Indonesia, Malaysia, Japan, China, Hong Kong, India, Vietnam and more, covering an area of 10,000 square meters. This is expected to be a fruitful show for the four emerging Mekong countries: Vietnam, Cambodia, Loas and Myanmar.
According to IMF FORECAST, the four Mekong countries are expected to reach a combined GDP of US$441 billion by 2020. The region is also an emerging market in the consumption Beauty and Personal Care products, with annual growth of 30% for the past few years.
With Informa's international resources and networks and Kintex K-Beauty exhibition strength, Mekong Beauty Show will become a business platform for international and Korean products show-casing cosmetics , beauty salon products and supply chains.
After successful joint ventures with China Beauty Expo Shanghai, Impact (Beyond Beauty Bangkok), and Chengdu Beauty Expo, are excited to announce their latest joint venture with Kintex, a leading company from South Korea, to launch Mekong Beauty Show in Vietnam.
Claudia Bonfiglioli, the International Director of Informa Beauty, expressed that MBS is a great achievement for Informa Beauty. The new partnership with Kintex is another important and key development for the Informa beauty series. The Korean beauty industry is the market leaders in Asia, based on its reputation for quality and safe ingredients, and trend-setting marketing and packaging. The Korean beauty industry will be among the most important drivers in the event. Together with Kintex we will create the leading event for the Mekong area.
"We are pleased to make a strong partnership with Informa, one of the leading exhibition organizers in the world. K-Beauty exhibitors have already achieved remarkable success at K-Beauty Expo's first international foray in Bangkok, co-located with BBAB, which is organized by Informa. In this light, by this collaboration with Informa, we anticipate Mekong Beauty Show will be the best opportunity to showcase the latest K-beauty and global beauty trends to the Mekong Four countries." said Dominic OH, Division Director of KINTEX.
Mekong Beauty Show will become the region's leading beauty trade platform, where participating companies can increase market share by meeting thousands of industry professionals looking to do business with beauty companies.
Save the date: Mekong Beauty Show 2017 , Ho Chi Minh City , June 15-17
About Informa GE
Informa GE is a business division under Informa PLC (a FTSE 100 company), organizing 250 trade exhibitions globally every year, with strong resources and brands in Beauty, Construction, Design, Life Sciences, Maritime, Neutroceuticals, Pop Culture and Real Estate verticals. Informa GE has become world top 3 exhibition organisers.
With the creation of the INFORMA BEAUTY cluster, Informa has reinforced its strong presence and leading position in the global Beauty events market, creating a powerful network of Beauty events globally. The Informa Beauty portfolio includes in Asia China Beauty Expo, Beyond Beauty Asean. Informa Beauty's events span the full spectrum of the Beauty sector, including Packaging, Contract Manufacturing, Ingredients, Full Service, Nutricosmetics, Fragrances (both ingredients and finished products), Wellness & Spa, Hairstyling and Healthcare, catering to the mass market and the luxury sector.