Control your weight to control your aging
Weight gain is directly related to biological aging. The main cause is a bad metabolism, a true activator of cellular aging. The first warning sign is abdominal obesity. A waist circumference greater than 80cm for a woman or 94cm for a man is a definite risk factor for accelerated aging.
By fighting against glycation, a major cause of metabolic disorders, AGE BREAKER METABOLISM, the first-ever deglycating nutritional supplement, improves cardiometabolic parameters and promotes a return to a healthy weight.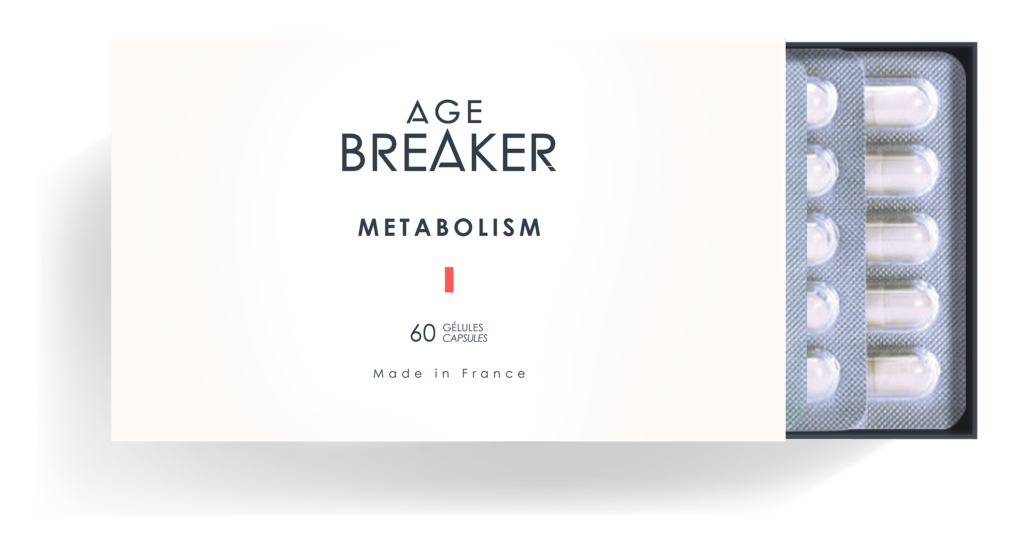 With AGE BREAKER METABOLISM, you take control of your aging. New AGE BREAKER METABOLISM, 60 capsules, deglycating, promotes the metabolism of macro nutrients. Patented innovation. First results within 1 month.