AQ is an American, patented line of products with human growth factors.
AQ treats skin aging, hair loss, lashes and vaginal rejuvenation. AQ Recovery will reduce ptosis and smooth wrinkles on the face, neck and décolleté. We achieve good results on pigmentation, making the skin look younger. AQ perfects the skin and tightens pores. The growth factors in AQ regenerate the skin's collagen and elastin, reduce the appearance of scarring, acne and stretch marks. We use Recovery after medical procedures such as laser.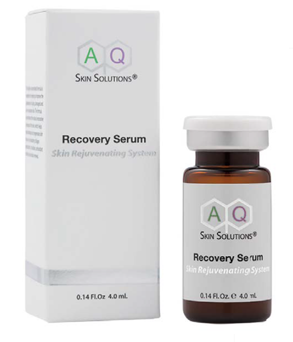 Doctors have used AQ for more than ten years in the US, Middle East and Asia, with incredible results!
info : aqskinsolutions-france.com