A regenerating and professional post-procedure treatment
Teoxane Laboratories have developed their first professional post-regenerative treatment: RHA® topical skin booster. This sterile gel with cross-linked hyaluronic acid boasts a 4-in-1 action: PROTECTION, by forming a film-like barrier on the skin's surface to protect it from any external aggressions; HYDRATION, to maintain water levels in the skin; NUTRITION & ENERGY, so that the stimulated cells can restore and repair the skin barrier.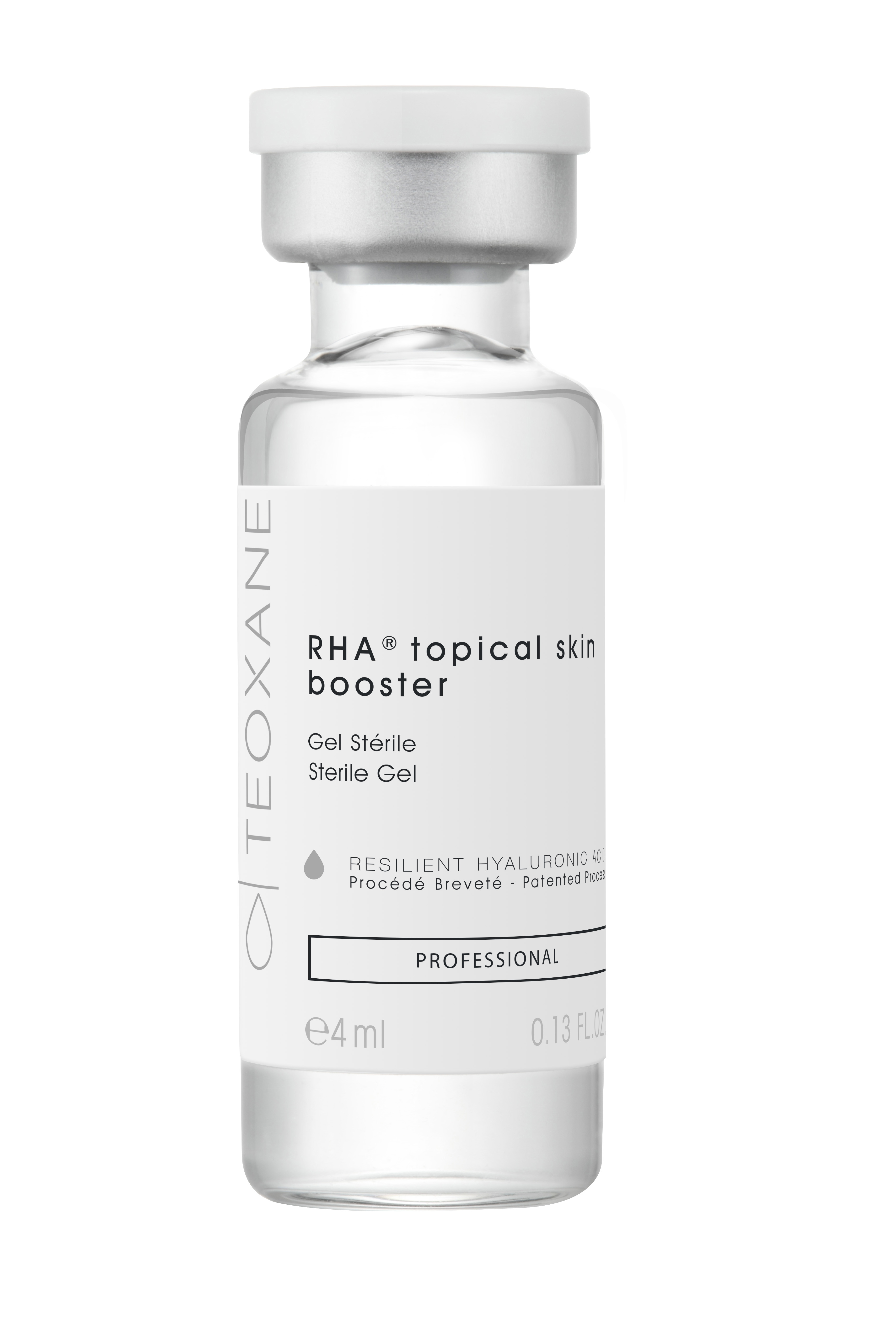 Suitable for the comprehensive treatment of the face, neck and décolletage. it is particularly recommended for use after professional minimally-invasive aesthetic proceduress (peeling, laser treat- ment, microneedling…). This gel allows to boost the results of aesthetic procedures thanks to its unique composition that combines cross-linked hyaluronic acid with a complex of active ingredients.
info : teoxane.com