BY DR. AHMED AL-QAHTANI PH.D
Regenerative medicine is a branch of medicine that deals with tissue engineering, cell regeneration and biological pathways. The research in this field has been moving faster than expected as many universities and companies are now heavily invested in discovering the next "big" thing. One of those discoveries are the use of growth factors in medicine and aesthetics. Critical to living cells, growth factors are naturally secreted signaling molecules that allow the cells to communicate.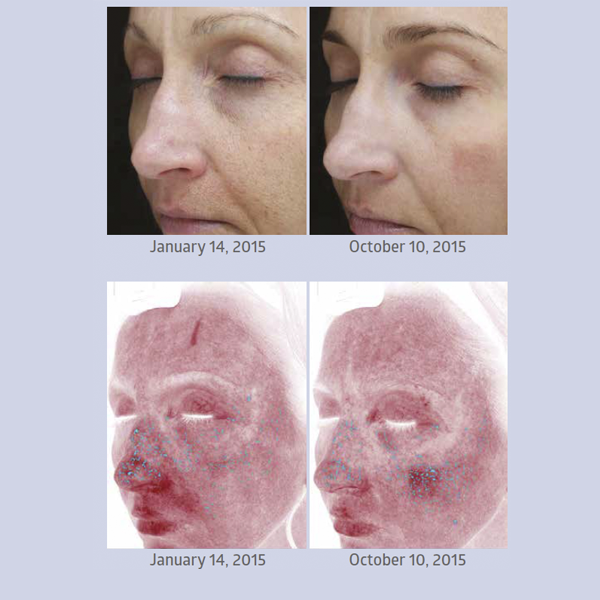 The proper delivery of these cell-signaling molecules have advanced the field of wound healing and tissue regeneration. In efforts to capitalize on the benefits of GFs, Platelet Rich Plasma (PRP) emerged in aesthetics due to the rise of kit sales. However, this autologous preparation of concentrated platelets obtained by gradient density centrifugation was originally recognized as a breakthrough in the 80's in the field of tissue engineering and cellular therapy for its biologic potential to stimulate bone healing.
However, after many trials PRP has failed to deliver consistent results and was fated to be ineffective. With the advancement in molecular biology and biotechnology in the last two decades. Scientists were able to characterize the functions of each growth factor and further understand their effects on cell regeneration. This knowledge has opened the doors to new era of regenerative medicine. In 2013, a US patent (U.S. Pat. 8,518,879) was issued to AQ Skin Solutions, Inc. in Irvine, California for the invention of utilizing fibroblast cells to produce specific growth factors. This invention allowed the generation of specific growth factors to be utilized more effectively to help tissue regeneration and cell repair. This break through has led the aesthetic field to new methods of cell rejuvenation. In addition, this technology has aided many energy-based devices to be more effective and reduce their side effects and downtime.
This patented GF technology has proven to be superior to PRP. This is because, first; GF technology does not require blood preparation. This is helpful, as the practitioner does not have to worry about contaminations and transfer of infectious diseases. Secondly; The GF technology allow us to specifically use the growth factor we need in specific concentration for any treatment which is not possible with PRP. Thirdly; GF technology allow us to control the dosage per treatment and has specific protocols where PRP there are no dosages specified for any treatments. Fourthly; GF technology is quick and does not require any kits or preparations. Finally; it is cheaper than PRP and has a higher patient compliance.
Ahmed Al-Qahtani: Dr. Al-Qahtani is a National Institute of Health (NIH) scientist accredited with numerous scientific publications in addition to his patented GF technology. He is a long-standing member of the American Association of Immunologists and serves as an assistant professor at the UAE University's Faculty of Medicine and Health Sciences