By the Doctor Nathalie Grandin
A new body contouring technique in a booming industry, Cryolipolysis is a non-chirurgical alternative that is reproducible and allows reduction of fatty folds.
The development of this technology has also been noticed by beauty institutes offering attractive prices for the sessions. However, it is important to differentiate between the services on offer in the different beauty institutes. It's clear that only medical practices hold the expertise and experience to offer the best quality of service.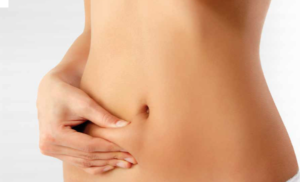 What is Cryolipolysis?
A refrigerating suction device sucks a fatty fold, then exposes it to a temperature of -8C° to -10C° for 60 to 70mns. 25 to 30% of the Adipocytes are destroyed by apoptosis (Natural destruction of cells). The cells are eliminated through the lymphatic system, the way that dead cells are usually elimina.
Choose your beauty centre wisely
Beauty treatments offered by some institutes can be limited by their equipment that may fail to meet CE medical standards, where their lack of performance prevents a sufficient cooling effect on the fat cells to be able to permanently destroy them. Burns can also be observed and despite numerous sessions clients fail to achieve their goal.
As indicated by the HAS (Haute Authorité Française) report in May 2018 it's vital to use a recognised Medical Aesthetic Centre where the practitioner is qualified and has been trained to perform the treatment as well as identify possible contraindications as well as check that they use CE Medically approved Cryolipolysis machines with the CE Logo.
The practitioner will observe the elasticity of the skin, the thickness of the adipose panniculus and will assess if the Cryolipolysis treatment is justified.
Who can benefit from Cryolipolysis
This type of treatment benefits patients who have localised excess fat and wish to avoid surgery such as Liposuction. Cryolipolysis does not treat excess weight or obesity.
How to optimise the treatment?
Results are greater with patients who do regular physical exercise and have healthy eating habits. Being personally involved in "the Raid Amazon and the Finland Trophy", I know that regular sporting activity enhances the effects of cryolipolysis effects and provides a sustained sculpted body.
CRISTAL® is the reference in the medical cryolipolysis industry and is the main leader in the French and European market. 10 Applicators made for the face and body morphology allow for complete and efficient targeted actions of the treatment zones.
---
Doctor Nathalie Grandin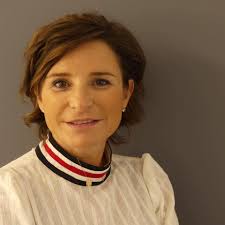 Doctor in Medicine (Aesthetic Medicine Specialist). Diploma in Morphologic and Anti-Aging medicine (DIU). Diploma in Facial and Neck Anatomy (DU). Facilitator/training Doctor during exhibitions and Aesthetic Medicine workshops. Member of the "Savante Society".