The treatments suitable for each generation. Dr Valérie Philippon 
It is vital that we maintain or recover our skin quality, whatever our age. Then, according to the face's signs of aging, suitable protocols allow us to naturally correct any flaws without altering the facial features.
Protocols recommended for the three different generations
For ages 25 to 35, the aim is to prevent and beautify.
The skin needs very few treatments in order to counter the effects of time, but it is important to maintain its health and beauty. What I recommend first: the Bio Nutri Glow protocol from Fillmed, 3 sessions per year. It focuses on the skin quality, combining a biorevitalising cocktail and a peel to boost radiance and help the actives penetrate better.
For ages 40 to 55, it is important to prevent, correct and beautify.
The skin thins out, fine lines and wrinkles appear, the complexion is less even, marks can appear, radiance fades and the skin starts to sag. The Bio Nutri Lift protocol from Fillmed is recommended, one session per year, to correct these signs without altering the facial features. It is a biorevitalisation treatment coupled with filler injections – Art Filler Universal, for example – for a lifting effect without giving the appearance of volume. Bio Nutri Lips is also recommended to rehydrate and redefine the perioral area, as well as to correct barcode lines.
For ages 55 and over, the aim is to correct, maintain and beautify.
The skin suffers from a loss of tonicity and volume, the oval of the face can be less defined. The Bio Nutri Shape protocol allows us to correct and restore the volumes while carrying out a biorevitalisation treatment. For a non-surgical lift, we can use the Domino Effect technique with filler injections into strategic points, without creating excessive volume. Bio Nutri Glow, 3 sessions per year, is also recommended to improve the skin quality on the face, neck and decolletage.
How can these treatments be optimised on a daily basis?
To optimise the aesthetic protocols, it is best to use cosmetic products from the Skin Perfusion range, such as C-Eye Light Eye Contour and Nutri Neck – Neck and Décolleté for dehydrated necks.
How much do the treatments cost?
The price of the treatments vary according to the doctor. On ave-rage, a syringe of hyaluronic acid costs between 250 and 400 euros, while a session of NCTF biorevitalisation costs between 120 and 180 euros on average.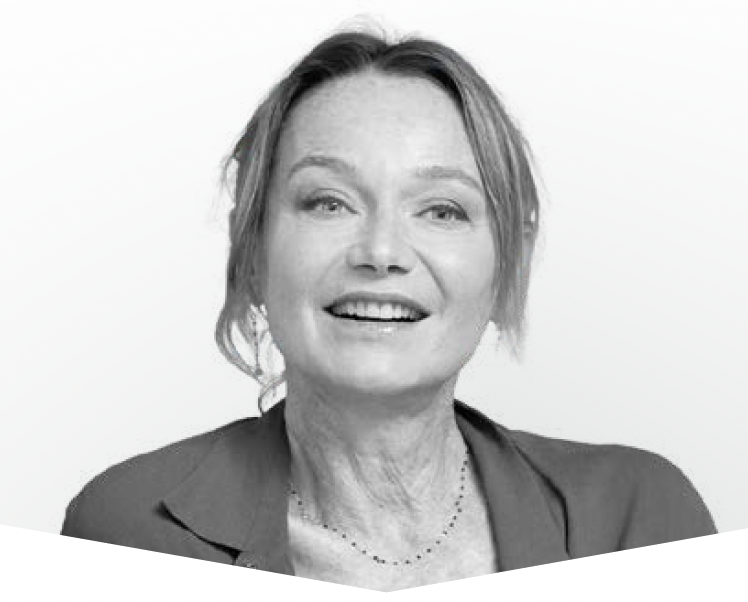 Dr Valérie Philippon:  A graduate of the Lyon Faculty of Medicine since 1989, Doctor Philippon helps women and men regain their self-confidence through anti-aging medicine, aesthetic gynecology and nutrition. Based in Boulogne-Billancourt and Paris 8
More informations: vp-esthetique.fr