Dr Hugues Cartier 
One of the most requested treatments in the field of laser dermatology, after hair removal, is the treatment of vascular and benign pigmented lesions. The new excel V+ by Cutera responds perfectly to this demand with its dual-wavelength emission of both a true 532 nm and 1064 nm. This combination of wavelengths provides the optimum absorption in both target chromophores: haemoglobin (vascular) and melanin (pigmentation).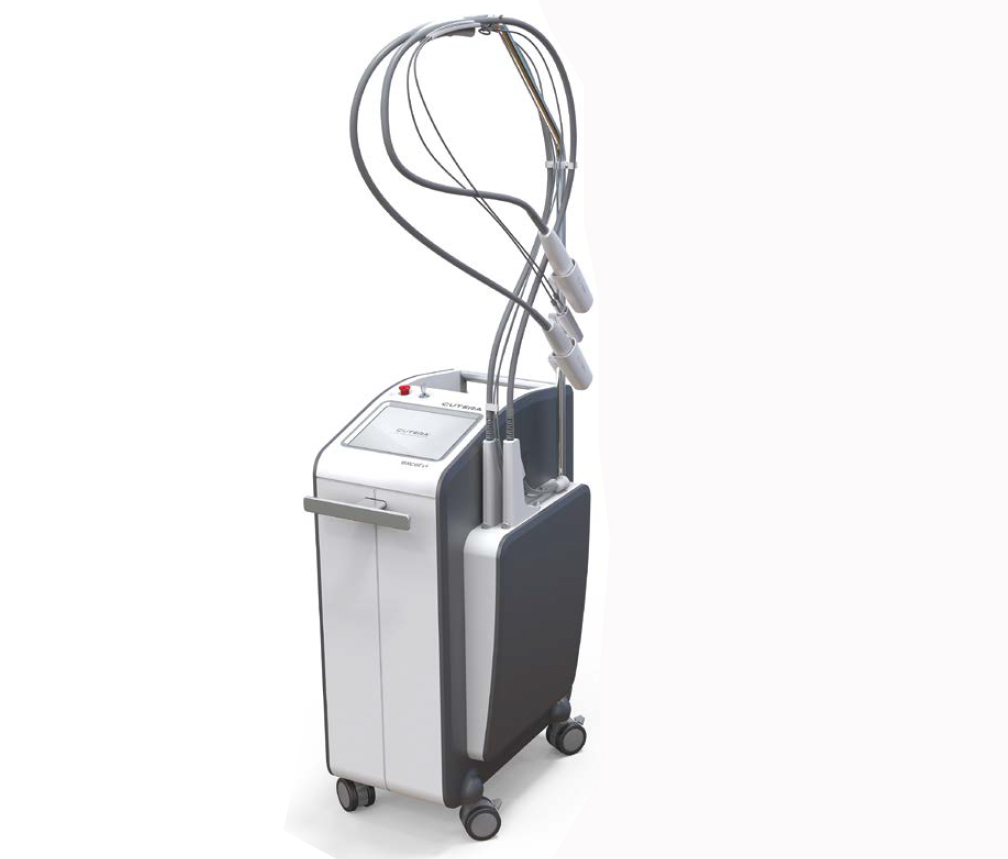 When reviewing the 532 nm wavelength of the excel V+, it is clear that its highly efficient absorption characteristics allow it to effectively treat superfi cial vascular diseases, in particular rosacea and facial telangiectasias, at relatively low energies. This help prevent unnecessary damage to the epidermis and reduces the downtime associated with these treatments.
A challenger to the pulsed dye laser (PDL 595 nm)
There are high level of awareness surrounding the efficacy of the 595 nm Pulsed Dye Laser, and users of this technology have not been mistaken. I, myself, use this device for some vascular indications, however, I still recommend using the excel V+. A large spot size of more than 15 mm, a variable contact cooling adapted to each dermatological situation, and which never runs out because no Cryo spray is needed, a much faster fi ring speed which never slows down and above all a stability in terms of power will convince the most reticent. In fact, the melanin absorption is slightly higher with 532nm compared to 595nm from the Pulsed Dye Laser. While the absorption of oxyhaemoglobin and melanin by 532 nm than that at 595 nm, Excel V + also has a large spot size while retaining sufficient energy to penetrate deeply. This is enough to compete with the pulse dye laser in indications such as angioma or recent or hypertrophic scars which were previously more diffi cult to access. Indeed, this is what makes the difference with all the other KTP 532 lasers, it can work as well in photocoagulation as in photothermolysis.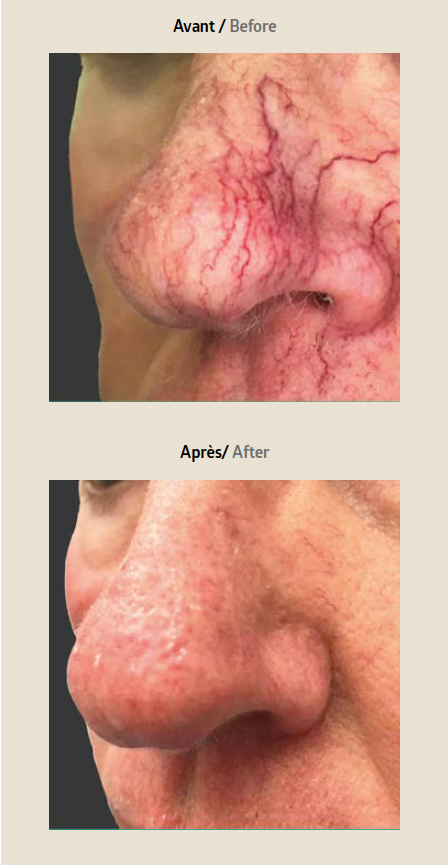 Ease and intuitiveness of use
A new LBO (lithium triborate) crystal has been introduced as a result of Cutera's excel V+ technology advancement. It has greater stability and power than a standard 532 nm KTP, resulting in a larger spot size for faster and more comfortable treatment without compromising power. With the excel V+ touch screen, switching from 1064 to LBO 532 with the same sapphire hand-piece is simple and intuitive. The 1064nm Nd:YAG wavelength extends the treatment capabilities to include deeper and denser vascular lesions and veins.
Complete handpieces that increase the indications
The excel V + has the power and precision to safely and effectively treat skin problems including rosacea, poikiloderma, spider veins, pho-torejuvenation and acne scars. The excel V + maintains high energy regardless of spot size even with short pulse durations. In addition, excel V + also has two more arguments, powerful but ultra-efficient!
A unique handpiece, Coolview, which allows to switch to 1064 and 532 scanning mode. It can be used to treat rosacea on hypersensitive skin, photo rejuvenation, skin tightening or dermal scars. A thermal sensor allows you to work in complete safety by stabilising the skin temperature. The excel V+ also features the 1-2mm Dermastat handpiece, which is a pencil-shaped tracing pen. This laser offers increased precision and versatility to quickly treat small vascular and pigmented lesions on the face and body with ease. There was a time when it was our eye and hand that had to look for the vessels or the target. The excel V+'s photo selectivity, large spot size, and power take care of everything. Simply select the appropriate indicator on the touch screen to see why it is the silent force that makes your daily work easier.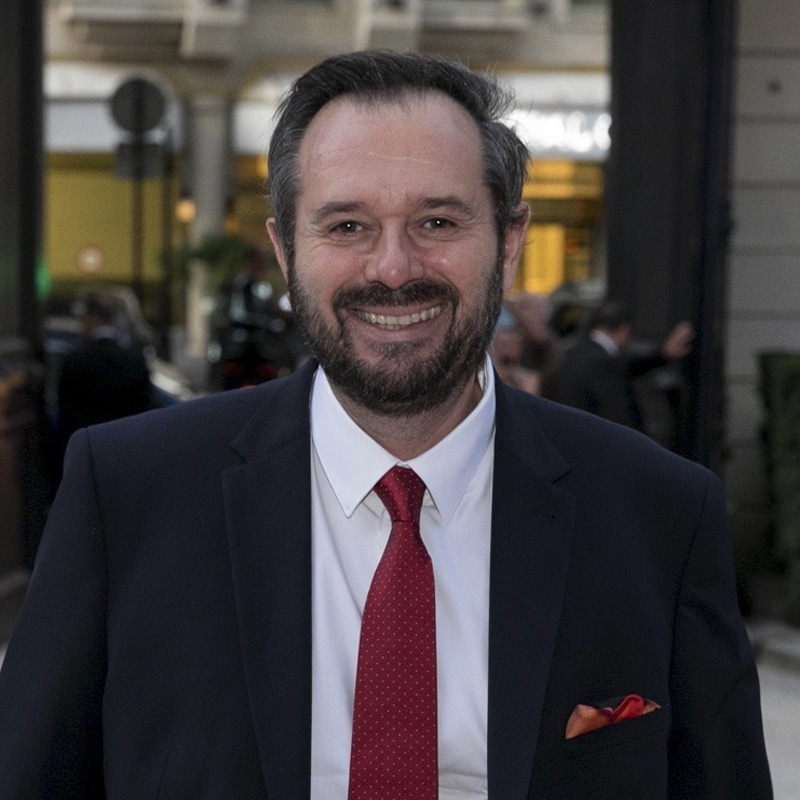 Dr Hugues Cartier: Dr Hugues Cartier is a dermatologist in the north of France. He is the former president of the laser group of the French Society of Dermatology, SFD. He is also the vice president of the French Society of Aesthetic Medicine, SFME and is the scientific coordinator of IMCAS.