By Dr Valérie Leduc
In cosmetology, most creams or serums contain hyaluronic acid for firm, tonic and well-hydrated skin, vitamin C for its hydrating, brightening and anti-wrinkle action, retinol for its anti-aging action, and finally glycolic acid (fruit acids, AHAs) for effective exfoliation and increased hydration. The addition of plant-origin growth factors (from barley, apples, etc.) or animal-origin growth factors (from snails, etc.) has already been tried and tested. In aesthetic medicine, the use of PRP (growth factors from platelets) is widely available in countries other than France, where this technique is not authorised.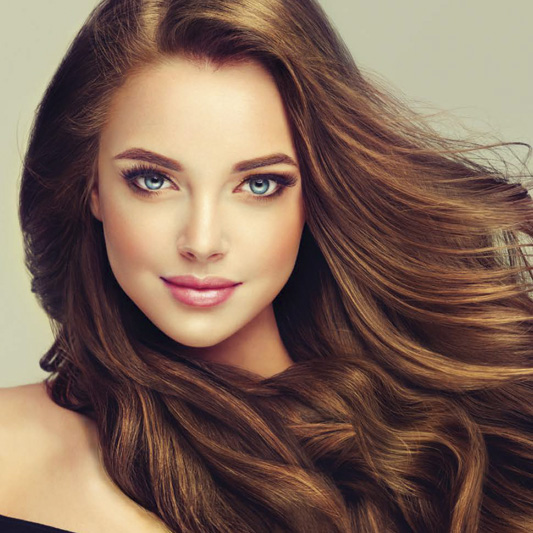 The skin is the only organ capable of regenerating itself thanks to its stem cells and growth factors. During the day, the skin is subjected to a number of aggressions and, at night, it regenerates itself ready to face a new day. This phenomenon is repeated throughout our lifetime.
Made up of superposed layers, the skin regenerates each layer one after the other by renewing the cutaneous cells. This reconstructive cycle is extremely important and is carried out over 28 days, on average. Epidermal Growth Factors (EGF) are natural proteins present in the plasma, which ensure healthy skin structure by promoting cell regeneration: they stimulate the growth, proliferation and differentiation of the epidermal cells.
These growth factors stimulate the stem cells present in the basal membrane of the epidermis: they act as a "coach" by delivering a message and thus activating the stem cells.
When our skin is young, it recovers quickly, but with age, our levels of growth factors drop. Skin damage and the visible signs of aging start to appear. Very early on, from age 30, our epidermal growth factors start to dwindle and become less effective, but this can be compensated for by regularly using cosmetics that are rich in growth factors.
In recent years, the advances made in biotechnology have enabled us to obtain growth factors from various sources: skin cells, stem cells from bone marrow or blood samples, and even from other natural sources such as snails or certain plants, such as apples.
The best growth factors for keeping the skin healthy are produced by the epidermal cells, the fibroblasts, whose main function is synthesising elastin and collagen fibres, as well as glycosaminoglycans, which make up the dermal support matrix.
A number of clinical studies carried out recently have proven the benefits of products containing growth factors when applied topically. They give a visible boost of youth-fulness by smoothing the skin and reducing fine lines and wrinkles, tightening the pores, boosting radiance, evening out the complexion and acting upon any pigmentation marks as well as signifi cantly improving any infl ammatory outbreaks of acne.
Active Serum AQ is particularly effective as it is the only patent that uses an effective concentration of selective and stable, human-origin growth factors.
These proteins, primarily cytokines and interleukins from biotechnology, send the inactive cells a signal that reboots their ability to regenerate themselves. Their presence is vital for beautiful skin, which relies on cell renewal. They are also essential to the production of epidermal cells, which are used in cell therapy for burns victims.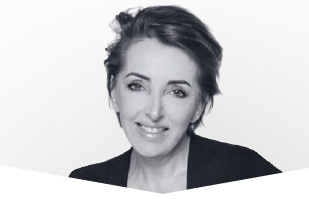 Dr Valérie Leduc: Doctor Valérie Leduc is an angiologist and aesthetic doctor, and performs dermatological and vascular laser treatments. After opening the Atelier Médical in Paris, near the Opéra, Dr Leduc opened a medical centre for the legs and figure in La Réserve Hotel in Geneva. She is now back in Paris, in the heart of the 8th arrondissement, and is based in her new "Médecine de la Beauté" centre.
More informations: medecinedelabeaute.com