Discover in this issue a special: Aesthetic and anti-aging medicine and a special: Neck and decolletage.
Summary : 
The use of growth factors in cosmetology.
Life Repair® corrective pigment camouflage.
The new laser solution for effective tattoo removal.
Smooth wrinkled cheeks and tighten up the facial features.
How to efficiently treat a "Zoom Face"?
The mirror lift.
A youthful neck and decolletage.
A deep firming treatment for the face and body.
Wellness.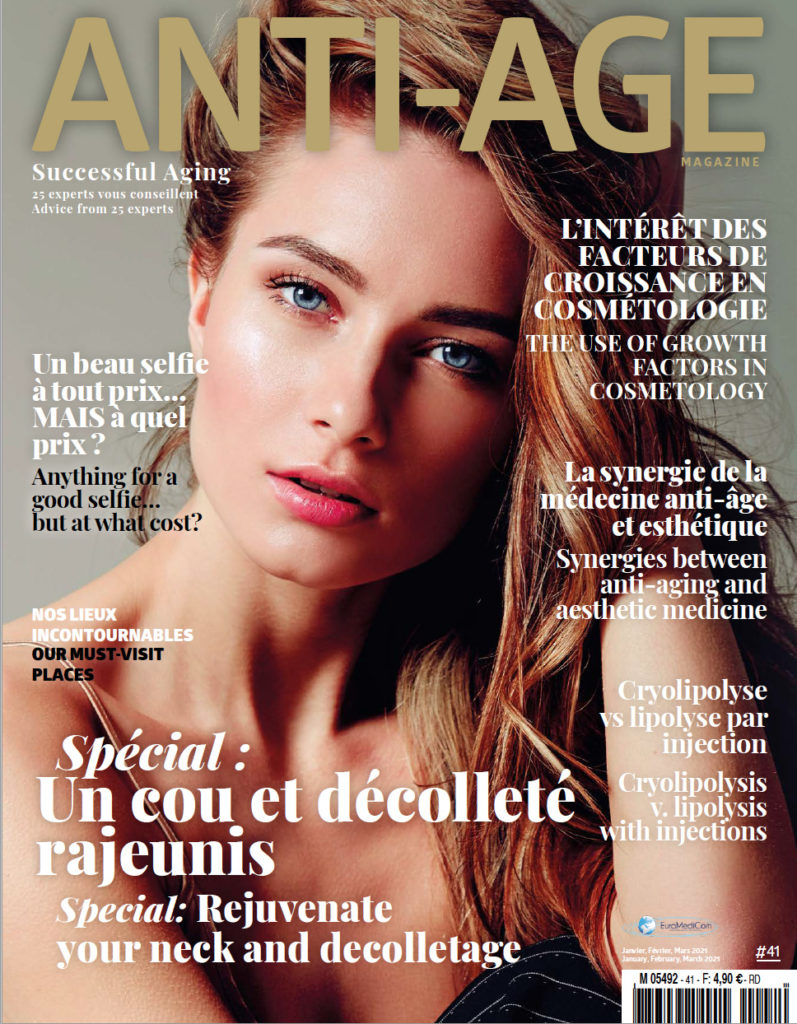 With our experts: DR GHISLAINE BEILIN, DR JEAN-PHILIPPE BINDER, DR YAEL HALAAS, ANNABEL MACGOWAN, DR CHRISTOPHE DE JAEGER, DR ÉRIC GAUDIN, DR KLAUS PLOGMEIER, ESTELLE AMSELLEM, DR MARC DIVARIS, MAUD RAVIER, PR JEAN-PAUL MENINGAUD, DR NICOLAS DESJARDINS, DR PIERRE NICOLAU, DR VALÉRIE LEDUC, DR CLAUDE CHAUCHARD, THIERRY PIOLATTO, VÉRONIQUE TISSIER, CHRISTOPHE LUINO, CATHERINE DECUYPER, RANDA GHATTAS