By Doctor Jean-Francois Bezot
In women, aging is mainly hormone-related. Prescribing the right hormones to redress these deficiencies can strengthen a woman's bone and muscle mass, and improve her vitality, mood and beauty. We explain the role of the hormones that rule a woman's body.
The perfect balance, or homeostasis
A woman's oestrogen and progesterone levels gradually decrease around age thirty, then drop more quickly during the perimenopause, around age 42. These hormones not only regulate the genital area but also the brain function, the nervous system, sleep and libido, cardioprotection, and water retention. Oestrogens promote cell growth and progesterone regulates it, so that the body maintains a perfect balance. Other hormones also have an essential role to play, such as cortisol (the stress hormone), the thyroid hormones (T3 & T4), and DHEA, which, along with cortisol, has a balancing effect. As we age, our decreasing DHEA levels accentuate the detrimental effect of cortisol, causing fatigue, the body's first sign of an imbalance. We cannot treat the menopause just by prescribing HRT, as this is not enough to rebalance all of the body's functions. A common problem caused by insufficient progesterone levels is hyperoestrogenisation, which can cause breast pain, bloating, fibromas and even cancer.
Signs and symptoms of deficiencies and excesses
Chronic fatigue is the main reason that women seek medical help. It appears in the form of the following symptoms, caused by a drop in oestrogen: lack of enthusiasm, depression, loss of libido, hair loss on the top of the head, sagging breasts, gingivitis, joint pain, hot flushes, dry skin and mucous membranes, and osteoporosis.
The patient's energy levels at different times of the day are a good indicator: a lack of energy in the morning suggests they are suffering from hypothyroidism, whereas constant fatigue throughout the day suggests a drop in cortisol levels due to exhausted adrenal glands.
Tailored therapy, or "P4 Medicine®"
A proteomic function analysis, carried out by way of a straightforward blood sample, is a systemic approach that gives us a clear view of how the organs are working. This analysis provides information about any inflammation in the organs and tissues, especially in the liver and kidneys. After explaining the results of the examination to the patient, the doctor can then prescribe micro-nutritional hormones, such as DHEA, pregnenolone, HRT, oxytocin, and DHT (dihydrotestosterone), for a period of several months, to be taken at specific times of the day for better bioavailability. The doses of these micronutrients are tailored to each patient, according their levels of oxidative stress, trace elements, vitamins and fatty acids. In this way, P4 Medicine® establishes the patient's biological profile in order to soothe, rebalance and revitalise them. Women who are suffering from significant imbalances quickly notice that they have more energy and that their various infections and inflammations have eased because their immune system has been strengthened. Hormone deficiency, oxidative stress and immune deficiency are the three cornerstones of human aging, particularly in women.
---
Doctor Jean-Francois Bezot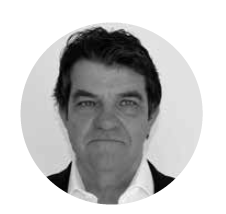 Medical biologist. Doctor of Pharmacy, Paris School of Pharmacy. Former house pharmacist in the Paris Hospitals. Has specialised in anti-aging biology and functional proteomics since 1988. Vice-president of the French Society for Anti-Aging Medicine. International conference speaker.