By Doctor Nelly Gauthier
Pushing the leading edge of body shaping to another level, BTL Industries presents a new ground-breaking approach for treating the abdomen and buttocks with its new innovative device – the EMSCULPT. It is the world's only non-invasive procedure to simultaneously build muscle and burn fat, making it the most recent technological advance to revolutionise non-invasive body shaping treatments. This procedure also allows the buttocks area to be treated completely non-invasively, lifting it and making it tighter, with no injections necessary! It is an entirely new technology in a category that goes beyond waist line reduction and surgical buttock augmentation. EMSCULPT helps patients achieve next-level contouring results.
Muscles represent about 35% of the human body, yet existing aesthetic treatments only address fat or skin. "So far, we've only been able to help reduce fat, but the level of body toning remained unchanged. Building muscle was left to intensive, tiring and time-consuming workouts. Thanks to EMSCULPT, this is no longer true," said Dr. Nelly Gauthier, medical director and owner of Dr. Nelly Gauthier Aesthetics in Paris, France. The use of EMSCULPT is not limited to (treating) patients who cannot achieve their desired result of muscle definition at the gym. It can also open up a new potential customer base, including candidates who are not suitable for other body shaping procedures using, for example, heating or freezing technologies. "Everyone is aware of the benefits EMSCULPT can bring – men, women, young, middle aged or even older patients," added the doctor. "EMSCULPT is a perfect aid for looking better and younger and addresses the concerns patients of aesthetic procedures may have."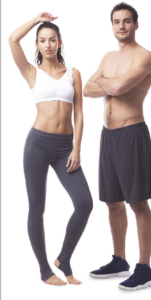 EMSCULPT introduces a unique way of enhancing the body with High-Intensity Focused Electromagnetic energy (HIFEM ®). A concentrated electromagnetic field passes non-invasively through the body and interacts with motor neurons that subsequently trigger supramaximal muscle contractions. The exposure of muscles to these contractions leads to muscle strengthening. The focused energy induces almost 20,000 powerful muscle contractions per session accompanied by a rapid metabolic reaction in fat cells to not only strengthen and build muscle but also reduce fat while leaving the surrounding tissues unaffected. These supramaximal contractions can never be achieved through normal, voluntary muscle action. HIFEM uses a specific range of frequencies that does not permit muscle to relax between consecutive stimuli. "The intensity of energy delivered to muscles is tailored to the patient's individual sensitivity, so the tolerance is extremely good," Dr. Gauthier said. EMSCULPT is nothing like an electrical muscle stimulator. The use of electromagnetic fields is what makes EMSCULPT unique and permits it to penetrate deeply and contract muscles with unmatched intensities, which is the key to exceptional treatment results.
The device's effects were tested in seven individual clinical studies – each performed and peer-reviewed prior to official launch – conducted with more than 200 enrolled patients. All four established methods of evaluation (MRI, CT, ultrasound and histology) were used during the tests. EMSCULPT delivered consistent results in muscle gain and fat loss:
19% reduction in subcutaneous abdominal fat 1,2,3
92% increase in the fat apoptotic index 4
16% increase in muscle mass 1,2
Average waist reduction of 4.4 cm
10–11% reduction in abdominal separation 1,2
95% satisfaction with treatment results 6
EMSCULPT is CE-marked for both muscle and fat. It is also cleared by the U.S. FDA for improving abdominal tone, strengthening abdominal muscles, developing firmer abdomens, and strengthening, toning and firming buttocks, making it a safe and comfortable option that doesn't require any pre/post preparation from the patient. "There is absolutely no downtime. The feeling after treatment is usually one of elevation, just like the one you get from a good workout. Patients have told me that their muscles were sore for two or three days, but have never complained about pain," Dr. Gauthier explained. "The machine is very easy to set up. The applicators that transmit the electromagnetic waves are placed in full contact with the skin. No gel is required, and a belt holds them in place. The correct level of intensity is achieved gradually, allowing the body to become accustomed to the feeling. After half an hour of electromagnetic waves, the applicators are removed, and the patient may leave."
A course of treatment typically consists of four sessions of around 30 minutes each, scheduled two to three days apart, and is safe enough to be performed by assistant staff without the need for direct supervision by the physician after the treatment plan is created. It is still a medical device, though, and it is recommended that a physician performs the initial patient consultation. In Dr. Gauthier's experience, a decision is made to work on either the abdominal area or buttocks after examining the patient and their medical history. "Most patients want to treat both areas, but I usually advise to first see the improvements in the area that needs it most, and then do the other," she said. The whole pre-treatment process is important for setting the right goals and expectations. "All of my patients are happy because they all had the right expectations. Many of my patients have reported higher physical energy levels. They have said they feel stronger, which I totally agree with, because I've experienced the same feeling after my own four sessions." "What sets EMSCULPT apart from all other procedures targeting the silhouette is its dual action – it not only breaks down fat cells but simultaneously builds muscle fibres for more defined abs and rounder bottoms," said Dr. Gauthier. She also mentioned that the results on muscles usually start appearing after two sessions but are best seen after the fourth session and continue developing over the next few weeks after the final treatment. Fat loss takes longer, one to two months, before being noticeable.
For Dr. Gauthier, body posture is what really helps improve the appearance of both young and older people. Through stimulation and strengthening of deep muscle tissue, EMSCULPT is the best way to achieving a youthful posture.
---
Doctor Nelly Gauthier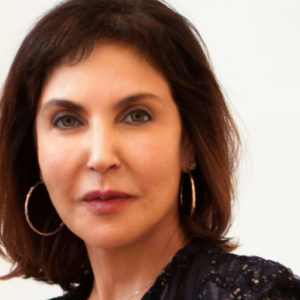 Graduate of the Institute of Stomatology and Pierre et Marie Curie Paris VI University in Plastic Surgery and Maxillofacilal Surgery. Dr Gauthier graduated in Stomatology, and went on to assist and train with renowned plastic surgeons.
Address: 9, rue de Marignan 75008 Paris – FRANCE. Office : +33 1 53 75 04 60