By Dr Diala Haykal
Hydrafacial, a must-try treatment, places skin health at the heart of global patient care.
Our skin reveals our health and our wellbeing. Healthy, radiant skin is the first thing the outside world sees, and it can affect our self-confidence. Hydrafacial is at the crossroads between beauty, wellness, skincare and aesthetic medicine. It is an essential part of our daily practice, which places skin health at the heart of global patient care. With regard to the French Touch, French people seek a natural-looking radiance boost, as part of a global and holistic approach. Hydrafacial responds to this by providing treatments and products that address this trend. Hydrafacial has a loyal following worldwide. It is a much-appreciated treatment that is requested by a great many patients and its popularity is ever increasing, to such a point that people are having it as frequently as they have their hair cut. The good news is that this luxury treatment is easily accessible, pain-free, non-invasive, requires no downtime and is affordable.
Hydrafacial is the only hydra-dermabrasion procedure that cleanses, exfoliates, extracts, hydrates, fuses and protects, all at the same time, as well as promoting lymphatic drainage, and is suitable for all ages, all phototypes and all skin types. What is more, Hydrafacial can be combined with other treatments: fractional lasers, radiofrequency, injections, etc.
What is a HYDRA BODY or HYDRA BOOTY treatment? Hydrafacial is also used for body treatments:
HYDRA BODY (HYDRA HAND, BACK, THIGH, NECK, etc.): Treatments for the hands, back, legs, neck, etc.
HYDRA BOOTY: Buttock treatment.
The aim of these treatments is to improve the skin texture, help it recover its natural radiance, prevent any breakouts, improve blood fl ow and promote lymphatic drainage.
Let's talk about boosters!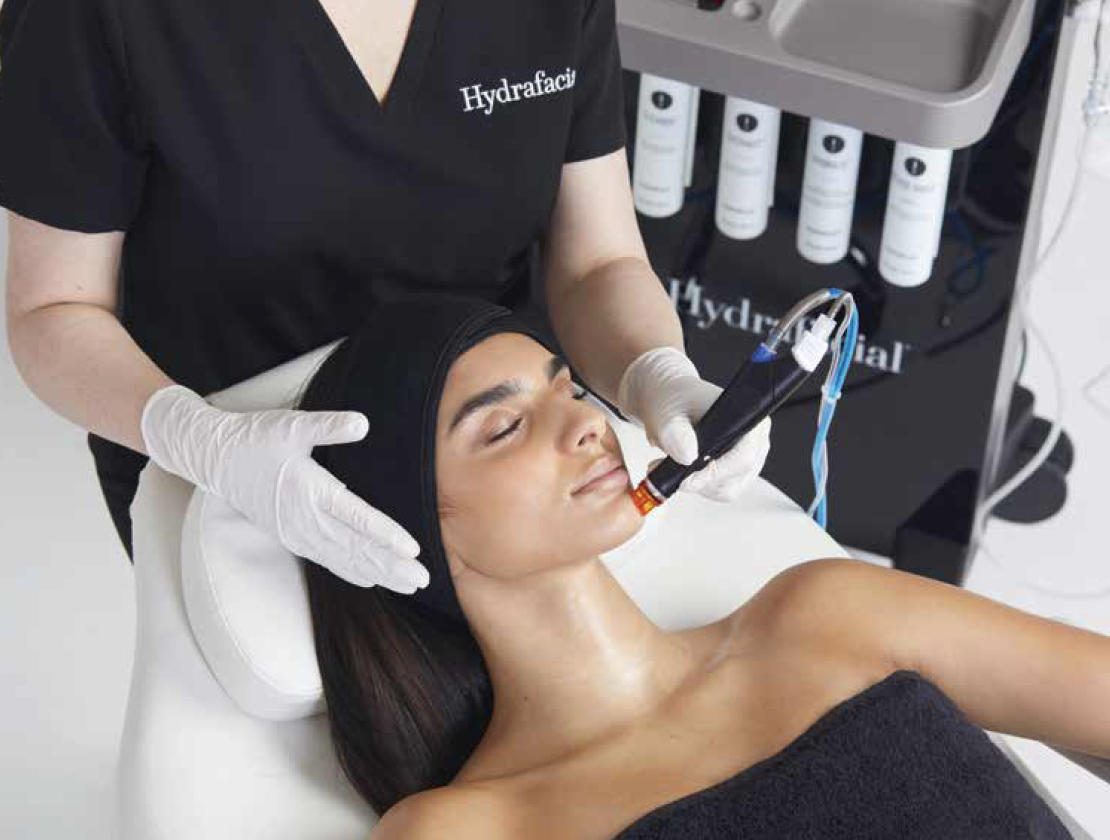 Patients can personalise their treatment by selecting various boosters. These unique booster serums target multiple skin conditions: aging, dehydration, dull complexion, acne, etc. Their hightech formulations contain the latest ingredients to improve the skin's hydration, suppleness and firmness, restore its radiance and protect the skin against environmental stress factors. This complete range for personalising the Hydrafacial treatment contains boosters for anti-aging, lightening, boosting radiance, correcting imperfections, plumping the lips, etc. Several boosters have been developed with brands such as Murad, ZO Skin Health and Omorovicza. The latter, which was launched only recently, is a multi-purpose booster that targets dull and tired skin to even the complexion and provide an immediate radiance boost.
What happens during a Hydrafacial treatment:
After filling out a comprehensive consultation form:
The areas to be treated are selected: face, neck, decolletage, back, hands, buttocks, legs.
The specific problems are identified: elasticity and firmness, congestion, acne, brown marks, redness, fine lines and wrinkles, dehydration, pigmentation, dilated pores.
The doctor personalises the treatment by selecting a suitable strength peel and booster, and may even add an LED treatment or lymphatic drainage depending on the skin analysis. Recently published in the Journal of Clinical and Aesthetic Dermatology, a clinical study carried out in the United States into the effects of the Hydrafacial treatment in 20 patients suffering from active acne vulgaris, with one Hydrafacial treatment every 2 weeks for 12 weeks, showed a significant improvement to their acne and an overall doctor and patient satisfaction rate of 100%.
This patented technology is not a simple surface cleanse, it also stimulates the skin in depth, treats flaws by reducing marks and fine lines, and boosts its radiance, elasticity, complexion and texture. In short, it restores the skin's health and provides effective prevention. Hydrafacial has become synonymous with a glow-up, for flawless skin!
We all want to try it!
Bibliography :
Storgard R, Mauricio-Lee J, Mauricio T, Zaiac M, Karnik J. Efficacy and Tolerability of HydraFacial Clarifying Treatment Series in the Treatment of Active Acne Vulgaris. J Clin Aesthetic Dermatol. Dec 2022;15(12):42-6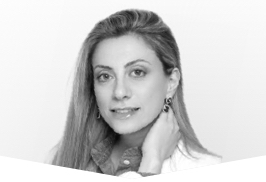 Dr Diala Haykal: Centre Laser Palaiseau. Graduated from Paris VI university. Course supervisor at Paris VI university. Aesthetic medicine, medical lasers.  Harvard University American Academy of Aesthetic Medicine. HEC business school. Member of the French Dermatology Society's laser group
More informations: centre-laser-palaiseau