By Doctor Veronique Emmenegger
From the injection of vitamin-rich actives to micro hair grafts, the Clinic Lémanic in Lausanne offers a wide range of effective methods to counter mild or severe hair loss.
Hair has become a major issue, not just for women but also for men. Hair loss, weakening and loss of vitality can affect a person's wellbeing and can even cause depression. Genetics, trauma or excess stress might be the cause, but how can we resolve this problem?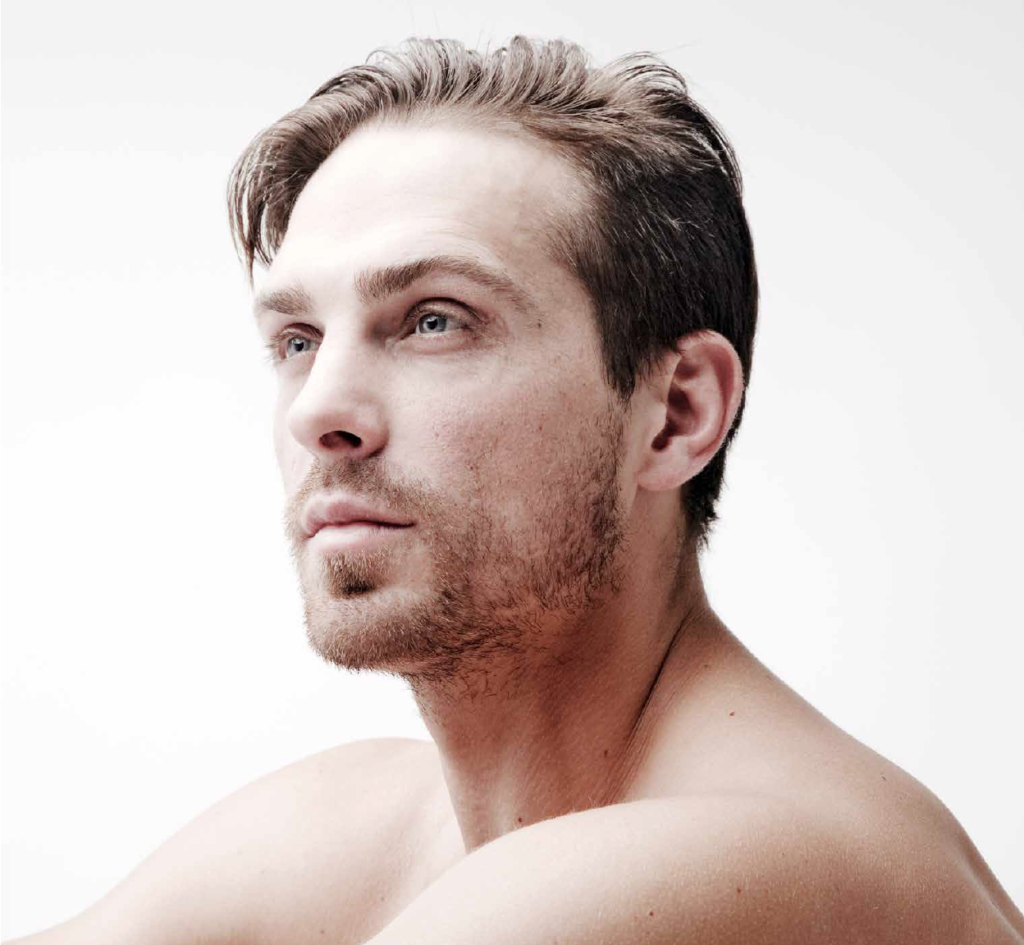 For the mildest cases, which present vitamin or metabolic deficiencies or mild genetic alopecia, we generally inject some liquid actives. This stimulates the roots to fortify and thicken fine hair. For a similar effect, we could use carbonic gas which, according to Bohr's law, causes targeted hyper-oxygenation in the tissues, or PRP injections (platelet-rich plasma).
For more severe cases, the non-surgical micro autologous hair implant (MICA®) method involves extracting follicles one by one from the back and side of the patient's scalp under local anaesthetic. The follicles are then carefully reinserted into the area of scalp that is suffering from hair loss. This technique offers great, natural-looking results with quick regrowth that is visible after just a few weeks. It leaves no visible scars, unlike other methods that are still frequently used, such as the strip method. It can also be used for beard implants, or for eyebrow reconstruction. Depending on the indications and how thin the donor area is, alternatives may be used such as REG 21, a fantastic method that involves infusing the patient's natural cells, which boosts hair growth to densify areas that are balding.
For all cases, the doctors and specialists at the Clinic Lémanic's Hair Expert Center offer patients a multi-therapy and multi-disciplinary approach based on a personalised solution.
---
Doctor Veronique Emmenegger
Doctor of medicine. Double specialist qualification from the FMH (Swiss Medical Association) in Clinical Dermatology, Venereology, Allergology and Immunology. In 1998, she co-founded the Clinic L.manic in Lausanne, Switzerland – a clinic dedicated to anti-aging, skin health and beauty – where she has been Medical Director for 20 years. Winner of several international awards, including the IIPP Prize for Merit for the Development of Technology in Aesthetic Medicine at the UNESCO in Paris.
cliniclemanic.ch l T. : +41 21 321 20 85