By Dr Fabien Giausseran
Men all want to look fit, seductive and full of energy. They seek safe, quick and effective solutions; they are impatient yet pragmatic, and want to erase any negative signs of aging while maintaining a virile and sexy appearance. This requires specialised care, which combines detailed explanations with highly accurate injections.
The psychological impact of a refreshed and dynamic face
Men seek to either enhance and strengthen their features, or to rejuvenate their face with well-defined facial angles and a clean jawline. Most of my patients are aged between 40 and 60, with a few thirty-somethings who want to look more attractive, erase any flaws or make themselves look more virile in order to further their career.
Injections give them a more energetic appearance, and the younger men who have them feel more self-confident when they have corrected their weak chin or childish features. More mature men want to recover their lost dazzle, energy and charisma, and their sexiness. The main requests concern the tear trough (which hollows out with age), the jowls and the jawline, which can age a man when it is not clearly defined, making him look tired and sometimes even indecisive.
Wrinkles are another story, as providing they are not too marked, they can make a man's face look distinguished. I think that men really appreciate what a session of injections can do for them because, unlike women who can wear make-up and change their hair style, men have very few ways in which to reinvent themselves. 
Respecting light and shadow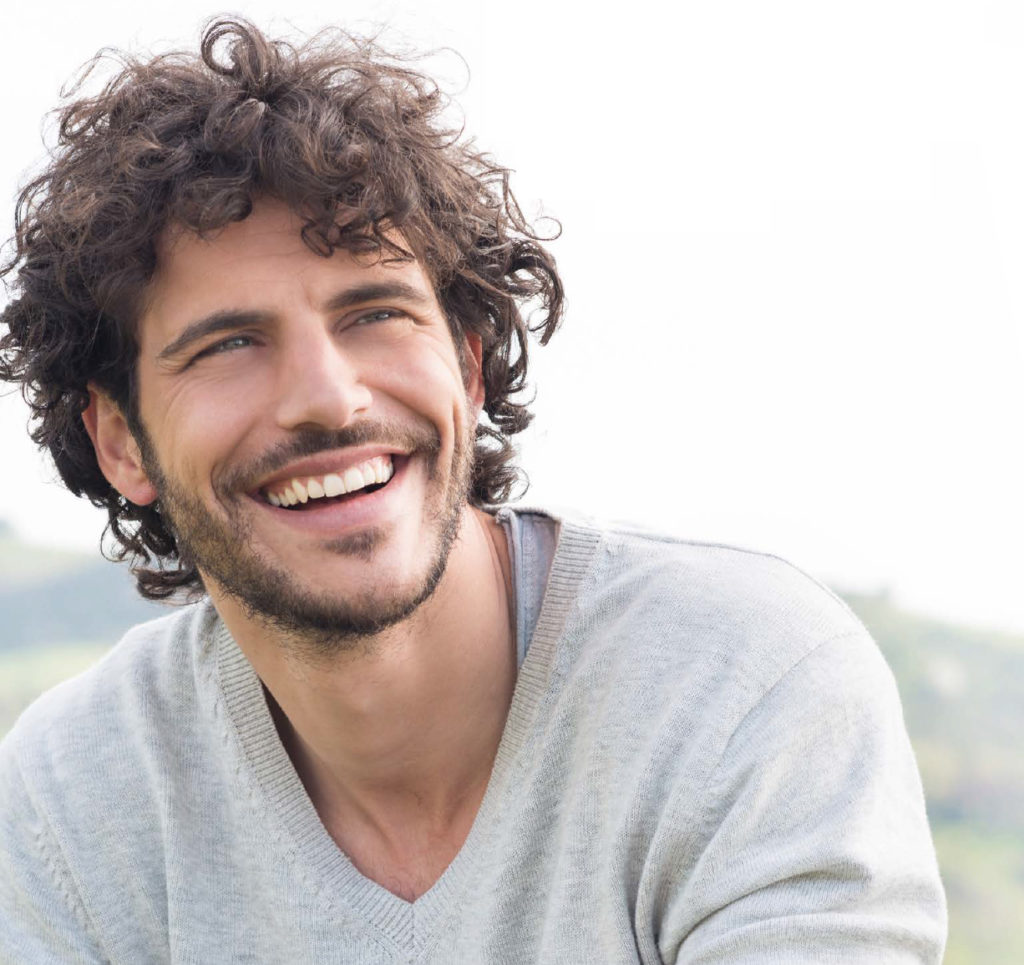 I mainly work with Radiesse, a product containing calcium hydroxyapatite, as I find it is particularly suitable for men. You only need a small amount to achieve the exact result you want while avoiding any over-correction.
The product is very precise, it is not very hydrophilic so the results I see in my office will not swell or change in the days following the procedure. Aesthetic treatments should be approached differently in men. It is not only the injection methods that allow us to avoid feminising the face as we rejuvenate it. In men, the face's areas of light and shadow are particularly important because they are intrinsic to their charm and personality. We must be careful to leave some hollowed areas, namely in the middle third of the face and the cheeks.
The cheekbones are treated in a way that recreates the bony ridges so they catch the light. We must be careful not to add too much volume, so we inject them along a horizontal axis so that they are flat and prominent.
Again, I recommend Radiesse because this product allows us to project the tissues in a seamless way when we place the product right up against the bone to lift the tissues. I use a cannula (50/25mm or 70/22mm) with the "pillar" technique into the tear trough its emaciated appearance, which rejuvenates the face and makes it look rested and less stern. What is more, this helps to enhance the expression. The jawline can be redefined by injecting it to obtain clean angles. Radiesse gives a lifting and skin tightening effect, and its tissue inducing qualities mean it improves the quality of the dermis, making it firmer and denser. As for the chin, it must certainly not be neglected because it often retracts, which makes the person look indecisive. Reshaping the chin is an essential part of male beautification for all ages: it makes them look determined and dynamic.
I inject right to the bone and place two boluses, injecting from above to project and lengthen the chin, which gives an extra lifting effect to the jaw by lengthening it and creating an even cleaner line.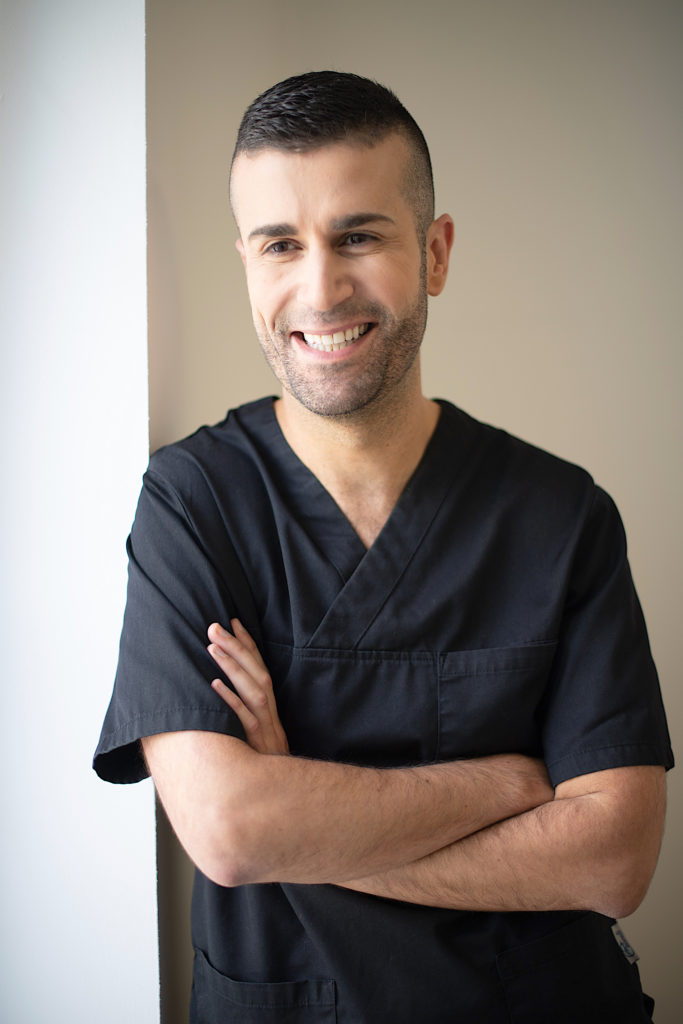 Dr Fabien Giausseran: Doctor of aesthetic medicine. Graduated from the Lille 2, Henri Warembourg medical faculty. Qualified in aesthetic and anti-aging medicine and in medical lasers. Member of the SOFMMAA, the WOSIAM and the scientific committees of the SAMCEP, France Médecine Esthétique and DEFEE. He works in the Centre Laser Liberté in Lille, France.
More informations: laserliberte.fr